Vlákna a textil, 25(2), 2018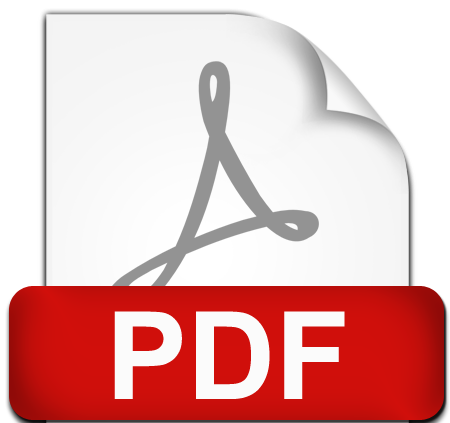 ---
LIQUID MOISTURE TRANSPORT PERFORMANCE OF TEXTILES
Authors: Svitlana Arabuli, Viktoriia Vlasenko and Lenka Martinkova
Abstract: The main purpose of this study is the data base creation of different textiles moisture management performance for design multilayer textile composites with predicted liquid moisture transport properties. In this paper are the results of studies the influence of fabrics structure and its raw composition on the liquid moisture transport performance of textiles. Moisture management property of the textiles was examined using MMT instrument.
Keywords: Textiles, multilayer textiles, liquid moisture transfer.
Pages: 3-7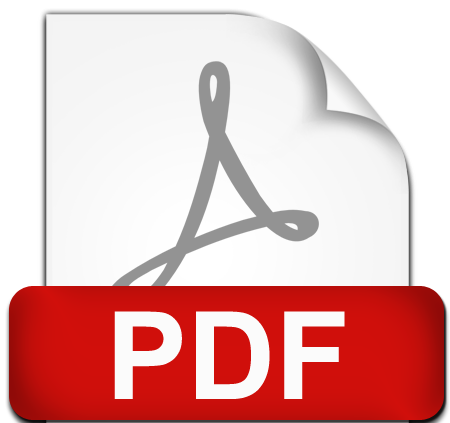 ---
EVALUATION OF SELECTED DEVELOPMENTAL SAMPLES OF CHELATING AGENTS ON MODEL WASHING
Authors: Petra Bayerová, Veronika Hrubešová, Ladislav Burgert, Michal Černý and Radim Hrdina
Abstract: This work presents the results of model washing with addition of selected developmental samples of chelating agents. The washing was realized in hard water of 22°dH (given in German degrees of hardness). After 20x repeated washing the content of ash and Ca2+ ion were determined. The image of fabric after the model washing was evaluated by means of images from a scanning electron microscope.
Keywords: Chelating agents, washing of textile materials, model washing.
Pages: 8-13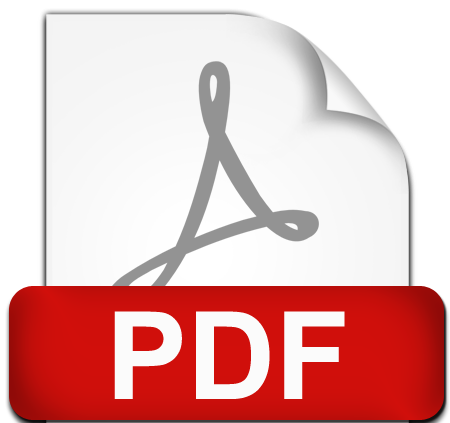 ---
SATURATION RATE DETERMINATION DURING ASCENDANT, HORIZONTAL AND DESCENDANT CAPILLARY RISE USING ELECTRICAL RESISTIVITY
Authors: Sofien Benltoufa, Ihsene Oueslati, Amal Boughattas and Faten Fayala
Abstract: In this paper, a saturation rate during the capillary rise of a textile fabric was determined. A mathematical model based on the Archie's law, considering the electrical resistivity, saturation rate and fabric tortuosity was established. In order to determine the saturation exponent a calibration method was introduced. According to this method the spatiotemporal distribution of the saturation rate during the capillary rise is presented. This method was also used to evaluate the saturation rate during the horizontal and downward capillary rise. It was found that the saturation rate remains constant for the case of the horizontal and descending impregnation.
Keywords: Capillary rise, electrical resistivity, horizontal-downward capillary, saturation rate.
Pages: 14-18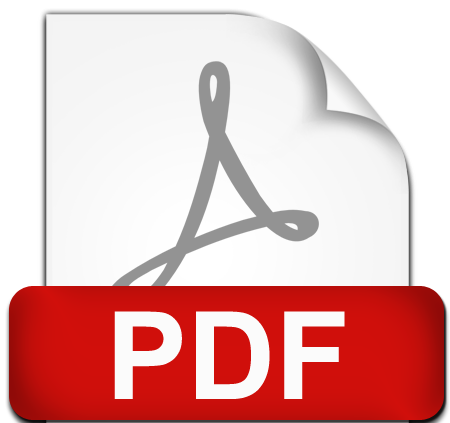 ---
THE USE OF 3D GEOMETRIC MODELS IN SPECIAL PURPOSE KNITWEAR DESIGN AND PREDICTING OF ITS PROPERTIES
Authors: Svitlana Bobrova, Tetiana Ielina, Nataliia Beskin, Victoria Bezsmertna and Liudmyla Halavska
Abstract: The article deals with the issues of predicting special purpose knitted fabrics properties. We suggest solving this problem by designing a 3D geometric model of a knitwear structure. The proposed technique has been used to design a 3D model of a double-layered knitwear structure, which is used for ballistic protective clothing manufacturing.
Keywords: 3D modeling, weft-knitting, loop length, B-spline, knitted structure, yarn central line geometry, special purpose knitted fabrics, personal protective equipment, armor protection.
Pages: 19-26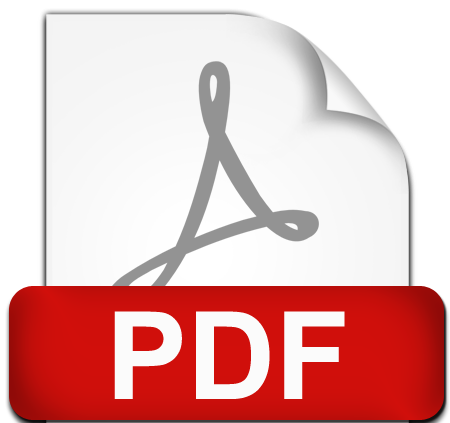 ---
THE MOLECULAR MASS EFFECT ON MECHANICAL PROPERTIES OF CHITOSAN FIBERS
Authors: Elena Dresvyanina, Alexandra Yudenko, Natalia Yevlampieva, Ekaterina Maevskaya, Vladimir Yudin, Alexandr Gubarev, Maria Slyusarenko and Katja Heppe
Abstract: Chitosan fibers have been prepared from acetic-acid solution (2%) by a coagulation method. It was established that optimal concentration of chitosan solution depends on its molecular mass for fibers preparation. The influence of molecular mass value on mechanical properties of chitosan fibers has been studied. The fibers of the best mechanical properties have been obtained from chitosan of 2.1x105 g/mol molecular mass, these fibers have strength of 188 MPa and Young modulus of 11.5 GPa.
Keywords: Chitosan, molecular mass, fibers, wet spinning, mechanical properties.
Pages: 27-31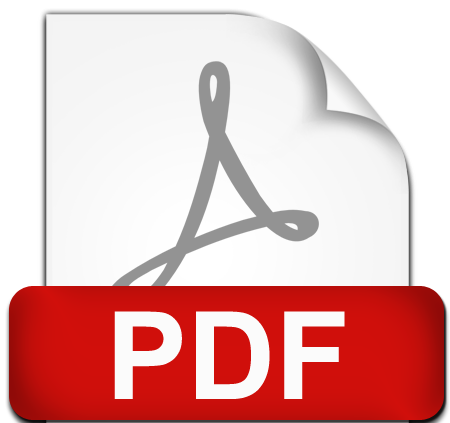 ---
DEVELOPMENT & RESEARCH ON CONSUMER PROPERTIES OF INTEGRATED TWO-LAYER WEFT KNITTED FABRIC FROM ECO-RAW MATERIALS
Authors: Liudmyla Halavska and Oleksandra Batrak
Abstract: Nowadays a lot of people pay attention to various aspects that can preserve and improve their health and standard of living. Therefore, ecological knitwear of a functional purpose made of natural raw materials becomes popular. The authors developed the structure and proposed the set factors for producing the integrated knitted fabric where hemp or nettle yarn will be used to form one of the layers in two-layer knitwear. Such fabric may be used as a functional textile material for manufacturing the linen products of medical treatment and preventive care, in particular for the underwear of wounded servicemen during their treatment and rehabilitation. The new structure is a two-layer fabric with forged connection of layers by main threads. Connecting forged yarn-overs in the fabric are arranged in staggered manner. At places of connecting yarn-overs, blind holes are generated; they provide ventilation and rapid water removal from under the clothes. In the research, it is determined how the type of eco-raw material of one of the layers in integrated two-layer knitwear influences on the linear dimensions of knitwear, the relaxation properties, the level of capillarity and the change in the liquid level in time.
Keywords:Eco-textiles, environmentally friendly knitwear, hemp yarn, nettle yarn, knitwear, multifunctional knitwear.
Pages: 32-39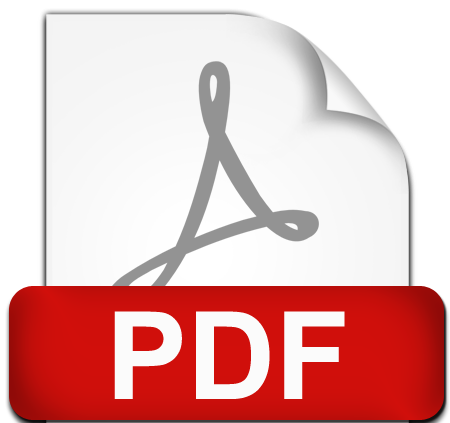 ---
PERMEABILITY PROPERTIES AND ABRASION RESISTANCE OF COATED POLYPROPYLENE FABRICS
Authors: Sukran Kara, Sevil Yeşilpinar and Aysun Akşit
Abstract: Protective garments constitute an important class of technical textiles and they serve for various application areas such as active sports, military, medicine and fire-fighting. One of the most shared properties of protective garments is providing a barrier against water or liquid penetration. Also these garments should exhibit water vapour permeability and protect from wind in order to maintain wearer comfort. These expectations for the protective garments may be provided by waterproof-water vapour permeable coatings. In this study, polypropylene fabric was coated in order to examine its usability in protective sportswear. Effects of coating polymer type and curing temperature on the specimen permeability properties and abrasion resistances were investigated in order reveal their usability. According to test results, waterproofness of samples did not increase to the desired levels but windproof samples were obtained from coated polypropylene samples. Polyether type polyurethane coated samples gave more preferable and consistent results when compared to polyether type polyurethane coated equivalents after washing. Coating improved the abrasion resistance of all coated samples.
Keywords: Coating, polyurethane type, curing temperature, polypropylene fabrics, protective garments, permeability properties, abrasion resistance, scanning electron microscopy.
Pages: 40-47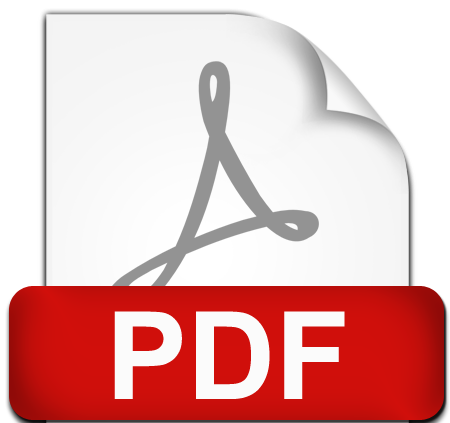 ---
CHARACTERISATION OF ELECTROSPUN FIBERS MADE OF PVA OR PVAc AND COLLAGEN DERIVATIVE
Authors: Maksym Koliada, Olena Ishchenko, Viktoriia Plavan and Volodymyr Bessarabov
Abstract: One of the greatest potential in electrospun fiber is the area of bioengineering. For many biomedical applications, the materials used have to be biocompatible, thus natural polymers have a distinct advantage over synthetic materials. In this study, electrospinning of collagen derivative (CD) of porcine skin with polyvinyl alcohol (PVA) and polyvinyl acetate (PVAc) were carried out. We investigated morphology of the prepared fibers. The optimal distance between syringe needle and collector was 9-12 cm. Obtained nonwoven materials from PVAc and PVA with the addition of Gelatin and Collagen derivative have a diameter of fibers in the range of 0.502-0.894 μm and 0.443-0.895 μm for PVAc:CD and PVA:CD composition respectively.
Keywords: Collagen, PVA, PVAc, electrospinning.
Pages: 48-51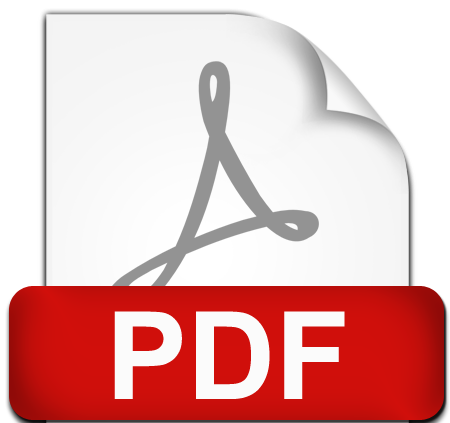 ---
THE TESTS OF LOW CYCLIC LOADING OF COMPOSITES WITH TEXTILE STRUCTURE ON TEST MACHINE WITH VIDEOEXTENSOMETER
Authors: Jan Krmela and Vladimira Krmelova
Abstract: In this contribution, the composites with textile reinforcement and rubber matrix are studied experimentally. The reinforcement is in the form of fibre and material is PA66. These composite with textile structure are applied in tire casings for passenger cars and conveyor belts. The aim of research work of authors is propose and evaluate the experimental procedures for tests cyclic loading of selected composites, which consist of textile reinforcement with a different cord angle. The image analysis is applied for obtaining of information about geometry parameters of cords for specimen design for tests. The test machine Autograph AG-X plus 5kN – Schimadzu with a video-extensometer is used for the tests of low cyclic loading in tensile with cycle loops. The results of tests and geometry parameters are needed for creation of computational models of composites such as parts of tire casing.
Keywords: Composite, textile fibre, PA66, tire, low cyclic loading, video-extensometer, cycle loop.
Pages: 52-58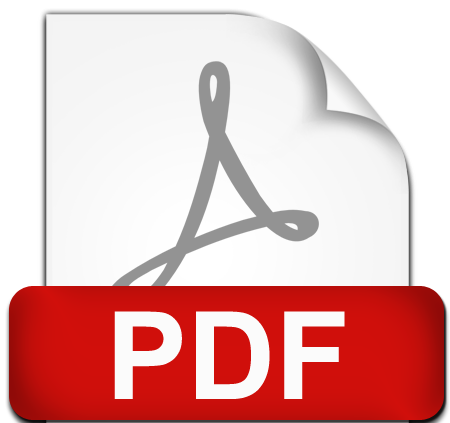 ---
EVALUATION OF SURFACE WATER ABSORBENCY OF TERRY FABRICS
Authors: Jela Legerska
Abstract: The main aim of this paper was to evaluate the surface absorbency of loop terry fabrics using a new method. Evaluated loop terry fabrics with the different material composition and structural parameters were intended for the manufacturing of terry towels. After the detailed analysis of the thread as well as fabrics themselves, the new measurement method was used for determination of the surface water absorbency and subsequently, the drying time of terry fabrics was also specified. The results of measurements indicate that the surface water absorbency is not related to the material composition, but the drying time is closely connected with the given composition. Based on the observation and investigation, the surface water absorbency is related to the structural parameters of fabric and threads. The new testing method could be included into the new evaluation methods of surface water absorbency or it could be even used instead of current methods which are applied for assessment of the terry fabrics absorbency.
Keywords: Surface water absorbency, drying time, height and number of terry loops, loop terry fabric, material composition and structure of fabric.
Pages: 59-63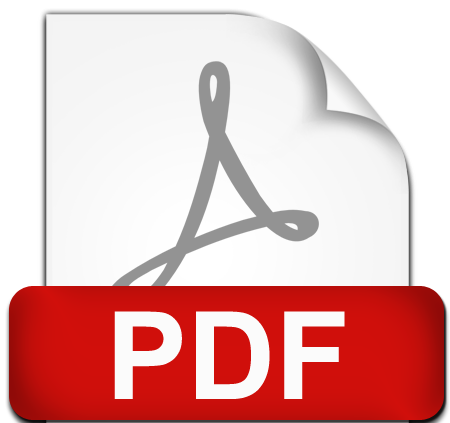 ---
THE EMPOWERMENT OF DESIGN AND MANAGEMENT FOR NON-MACHINARY LURIK WEAVING INDUSTRY IN CENTRAL JAVA INDONESIA
Authors: Mulyanto, Nadia Sigi Prameswari and Rakotoarisoa Maminirina Fenitra
Abstract: The objective of this research is to formulate a model for the establishment of Non-Machinery Weaving Tool (called ATBM) lurik textile industry in Klaten Regency, Indonesia. This research was an action research involving ten persons. The data were gathered through in-depth interview, participatory observation, and focus group discussion. The establishment model was applied through three phases, that is, 1) conducting need analysis, 2) arranging action plan, and 3) implementing a model of small bussiness management plan. The establishment program was developed through several actions, namely: developing an innovative lurik design, manipulating the non-machinery weaving tools, diversifying the lurik weaving patterns and techniques, growing the capacity of sekir sketcher, granting the capital support, managing the work agreement and contract, motivating the entrepreneurs and workers, and developing the promotional media.
Keywords: Non-machinery weaving, industry, lurik, textile, design.
Pages: 64-73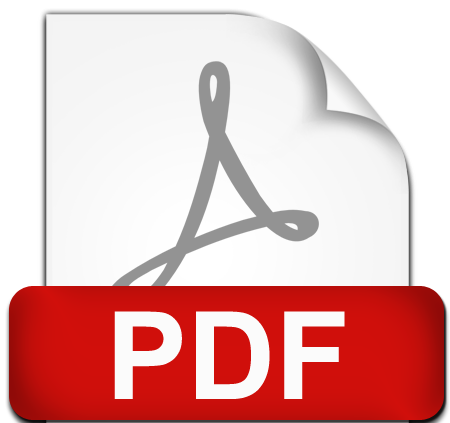 ---
STUDY OF CZECH MALE BODY DIMENSION AND EVALUATION OF MEN´S TROUSERS PATTERNMAKING METHODS
Authors: Blazena Musilova and Renata Nemcokova
Abstract: This study deals with the effect of different male somatotypes and different pattern making methods on the men´s trousers pattern design. First, the research is focused on the analysis of the 200 Czech men anthropometric data in order to define Czech somatotypes. The definition of the Czech somatotypes is according to the rules of the standard "EN 13402–3: Measurements and Intervals". Six men´s trousers pattern drafting methods including two Czech, German, English, Italian and Swedish were analysed. The result indicates that the trousers patterns are mostly drawn by using a constant numerical value for generating the design dimensions instead of using a regression equation for value calculation. These pattern making methods are totally inadequate for pattern drafting in order to fit a wide range of men's bodies (male morphology). To solve this problem, this paper examines a proposal for a pattern making method for men´s trousers that uses the result of regression formula of Czech pattern making method called NVS to match the pattern design parameters. This method will increase the efficiency of construction parameters and thus to automate the pattern grading process of the trousers pattern in a wide range of sizing.
Keywords: Czech male somatotype, male trousers pattern making method, size designation.
Pages: 74-78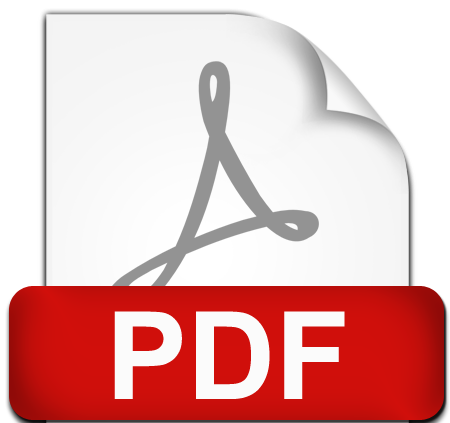 ---
COMPARATIVE STUDY OF RADIANT HEAT FLUX DENSITY TRANSMISSION THROUGH FIREFIGHTER PROTECTIVE CLOTHING
Authors: Jawad Naeem, Adnan Mazari, Zdenek Kus and Pavel Kejzlar
Abstract: The main purpose of this research is to find out possibility of improvement in thermal protective performance (TPP) of fire fighter protective clothing (FFPC) when subjected to radiant heat flux density of 10 kW/m2. Enlargement of TPP is related to the increase of time period when subjected to radiant heat flux density may provide surplus time for fire fighter to carry out duties without enduring harmful injuries. Each FFPC specimen constitutes outer shell, moisture barrier and thermal barrier. However, aerogel blanket was also utilized as substitute to thermal barrier because of its excellent thermal insulation property and inflammable nature. Preliminary testing was related to evaluating thermal resistance and thermal conductivity. Later experimentation involves exposure of multilayer FFPC specimen to radiant heat flux density of 10 kW/m2. It was witnessed that those combinations in which aerogel blanket was utilized deliver higher thermal resistance i.e.0.1748 m2K/W and improved TPP behavior in terms of transmitted heat flux density Qc (0.70 kW/m2) and percentage transmission factor (6.70%).
Keywords: Fire retardant fabrics, aerogel blanket, thermal insulation, thermal protective performance.
Pages: 79-86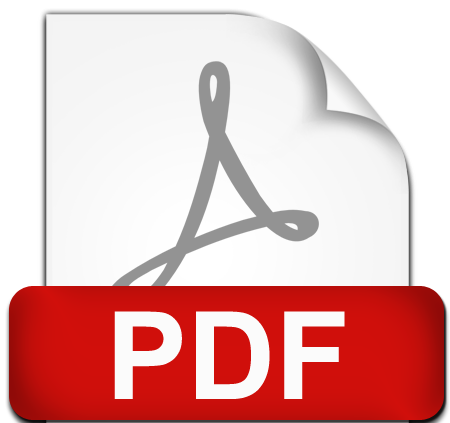 ---
TWO-DIMENSIONAL STUDIES OF THERMOMECHANICAL PROPERTIES OF TEXTILE MATERIALS FOR 3D FORMATION
Authors: Mykola Riabchykov, Sergiy Vilkov, Svitlana Nechipor and Tetyana Popova
Abstract: The article defines the parameters of forming and form resistance of textile materials taking into account the properties of anisotropy on the basis of constructing a model of thermomechanical deformation of textile material, experimental research on three-dimensional deformation. The model of two-dimensional thermomechanical deformation is presented. Correlation dependencies between parameters of thermomechanical deformation and structural characteristics of a material are determined.
Keywords: Uniformity, form formation, thermomechanical characteristics, structural parameters, twodimensional tests, three-dimensional deformation.
Pages: 87-92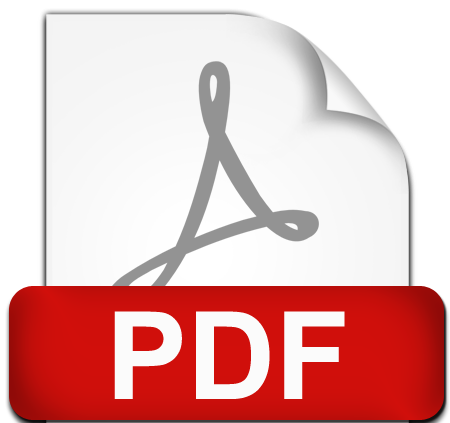 ---
IMPACT OF ASPIRATION AIR PRESSURE IN THE SPINNING SHAFT ON THE FORMATION OF HOLLOW POLYAMIDE 6 FIBRES
Authors: Tatjana Rijavec, Anela Kljajić and Sabina Jakomin
Abstract: An influence of aspiration air pressure under spinnerets on properties of hollow polyamide 6 fully drawn multifilament yarns is presented in the article. Experiment was made on an industrial spinning machine. Aspiration air pressure in the spinning shaft of 50 Pa and 100 Pa influenced on decreasing of spinnerets temperature, on a quantity of monomer in yarns and breaking force, which both increased, but breaking elongation of yarns decreased. The changes of mechanical properties are related with changes in supramolecular structure and ability of yarns for dyeing.
Keywords: Hollow fibre, polyamide 6, fully drawn yarn.
Pages: 93-96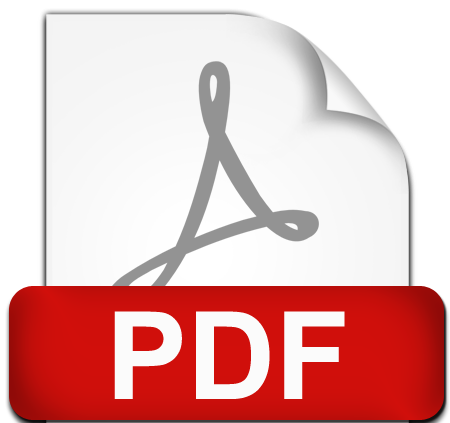 ---
WARP YARN TENSION DURING FABRIC FORMATION
Authors: Volodymyr Shcherban', Gennadiy Melnyk, Marijna Sholudko and Valerij Kalashnyk
Abstract: Tension of warp yarn, before it enters the weaving area, is the value which determines intensity of the weaving process and cloth structure. Increased value of warp yarn tension, before entering the fabric formation area, causes a spiralling number of breaks, and decreased value does not allow to ensure shed cleanliness. Tension of warp yarns, before they enter the fabric formation area, includes input tension and additional tension, arising by virtue of frictional forces between warp yarns and surfaces of guiding and working components of cylinder form or one close to it. This work represents experimental research in interaction between different in itself natural warp yarns and cylindrical surfaces imitating separating rod of yarn break detector as well as heddle eye for automatic shuttleless pneumatic rapier looms. As a result of the experiment regression dependences were obtained between warp yarns and value of the cylinder radius, as well as between contact angle and warp yarn tension just before the guide. Consistent application of the data of regression dependences allows to determine warp yarns tension before they enter the fabric formation area for different kinds of natural raw material of warp yarns for wide range of looms.
Keywords: Tension, warp yarns, weaving area, contact angle, curvature radius.
Pages: 97-104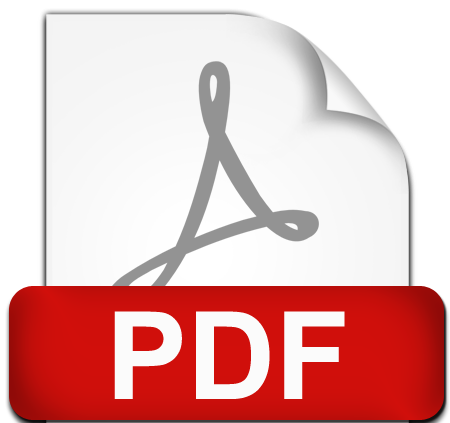 ---
EXPERT SYSTEM TO SELECT THE FABRICS FOR TRANSFORMABLE GARMENTS
Authors: Oksana Zakharkevich, Tatyana Zhylenko, Yulia Koshevko, Svetlana Kuleshova, Olesya Ditkovska and Galina Shvets
Abstract: The aim of this study is to develop a prototype of the expert system of the fabrics selection to design transformable clothing with a required level of quality. Based on the final values of the factors the lists of fabrics' properties were formed for any given combinations of garment types. Roughness was selected as a preferable parameter to evaluate the smoothness of the fabric in comparison with the friction coefficient. The ranges of the roughness characteristics for the groups of fabrics were obtained and summarised. Multifractal analysis of the roughness characteristics was performed. Recommended ranges of fabrics properties for transformable garments are obtained as intersections of the uncountable sets, which determine the value ranges of specific parameters of the main fabric properties. As a result of research the expert system knowledge base for solving the subtasks of fabrics selection for the transformable garments in the shell 'Rapana' has been developed. The prototype provides a dialogue with the user as a series of questions and answers of system's user. Thus, the necessary conditions for the further development of artificial intelligence techniques in the design of clothing were created.
Keywords: Fabric, roughness, multifractal analysis, expert system.
Pages: 105-112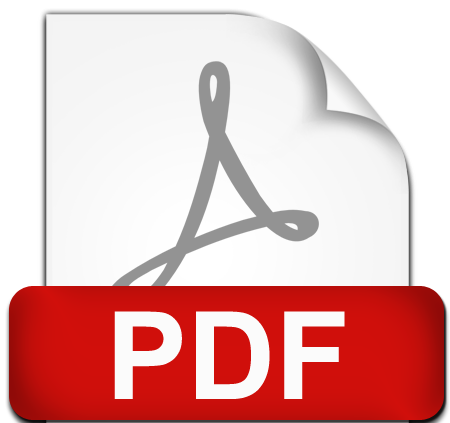 ---