Vlákna a textil, 25(3), 2018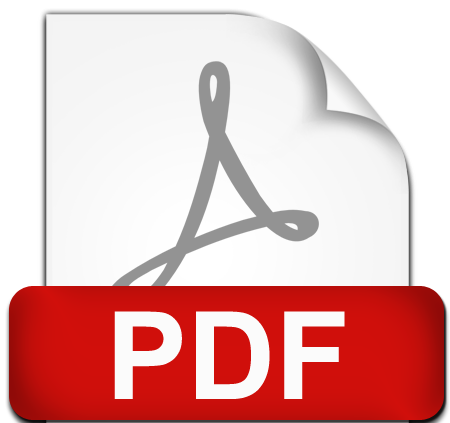 ---
STUDY OF THE EFFECT OF CROSSLINKING AGENTS ON THE PHYSICAL PROPERTIES OF POLYMER FILMS BASED ON STARCH
Authors: Tatyana Asaulyuk, Yulia Saribyekova, Olga Semeshko and Sergey Myasnikov
Abstract: The effect of the chemical structure of crosslinking agents from the dicarboxylic acids class on the physical properties of polymer films based on starch is investigated in this article. As a result of complex studies it has been established that the best indexes of the polymer films stability are achieved with the use of malonic acid. An increase in the degree of crosslinking of the starch in the polymer film makes it possible to use this polymer composition to create special coatings on cotton textile materials.
Keywords: Polymer films, starch, crosslinking agents, dicarboxylic acids, physical properties.
Pages: 3-6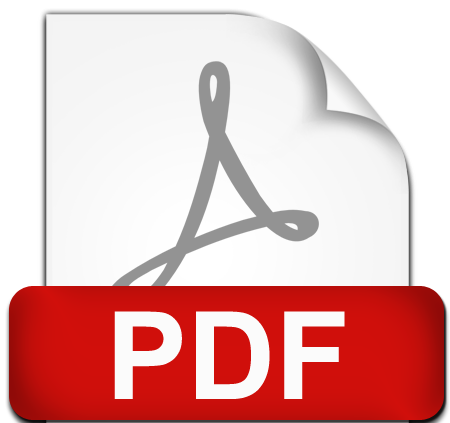 ---
THERMO-PHYSIOLOGICAL COMFORT OF BRUSHED WOVEN FABRICS
Authors: Amal Boughattas, Sofien Benltoufa, Musaddaq Azeem, Lubos Hes and Faten Fayala
Abstract: Satisfaction of wearing of clothing is generally affected by clothing comfort properties and specifically by psychological perceptions of the wearer. A woven fabric mostly contains protruding fibers on the surface, which should be removed by burning, clipping, or brushing for appropriate processing. This paper deals with the effect of brushing on thermo-physiological comfort properties of woven fabrics. Three basic woven structures (plain, twill and sateen) were selected for this study. Thermal conductivity, thermal resistance and thermal absorptivity of these fabrics were measured by the Alambeta tester. Moreover, also water vapor permeability and air permeability were experimentally determined. The brushing treatment was applied manually by 1% and 3% of weight loss. A sample without brushing was considered as reference. Consequently, brushing affected the thickness, thermal properties, air permeability and water vapor permeability. With the increase in brushing application water vapor transmission decreased but thermal resistance increased.
Keywords: Brushing, woven fabrics, thermal comfort properties, water vapor permeability.
Pages: 7-12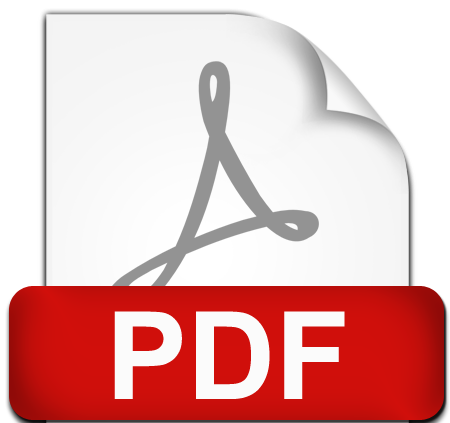 ---
DEGRADATION PROPERTIES STUDY OF LDPE AND PLASTICIZED STARCH COMPOSITE BLOWN FILM
Authors: V. Bulakh, N. Sova, B. Savchenko and O. Sleptsov
Abstract: The problem of producing polymer materials with accelerated degradation under ambient conditions is particularly relevant today. One of the solutions is forming synthetic – organic polymer composites and the study of properties and peculiarities of they degradation. The study is dedicated to blown films based on low density polyethylene (PE) and thermoplastic starch (TPS) compound, were thermoplastic starch was in situ formed during compounding process. Thermoplastic composite was produced on industrial scale equipment buy using standard filler incorporation techniques - trough filler masterbatch which was mixed with target polymer on film blowing equipment. Modern modification techniques were used during masterbatch production – incorporation of graft copolymer and viscosity reduction agent as well transition metal catalysis. Corn starch was first plasticized with glycerol and then used in powder form for compounding on twin screw extruder with polyethylene and additives. Thermal and pressure treatment during compounding converts plasticized starch to thermoplastic starch homogenously incorporated in polyethylene matrix. Properties changes during degradation of various starch polyethylene composites were studied. The influence of incorporation techniques and various modifying additives on the properties of PE/TPS blown films, such as polyethylene and maleic anhydride grafted polyethylene wax were studied. It was established that the introduction of modifiers leads to a decrease in the viscosity of the composites, and to an increase of the strength and technological properties, and facilitated processing. The rheological properties of modified PE/TPS composites allow the processing using the conventional industrial equipment and technological modes. The reason for the high technological and operational properties of the investigated materials is the increased compatibility of the components of composites due to the influence of modifying additives. An estimation of the properties change of the resulting blown films during degradation in different model environments was carried out. It was established that the use of metal catalysis like ferric stearate significantly increases the intensity of degradation of PE/TPS blown films as a result of initiating the degradation of the PE matrix under the effect of environmental factors. Blown films containing catalysis lose relative tensile strain at yield by 80% after 60 days of stay in the soil which is an important proof of degradation. The results obtained will allow producing polymer films with accelerated environmental degradation and compatibility.
Keywords: Thermoplastic starch, blown film, plasticized starch, ferric stearate, accelerated degradation.
Pages: 13-23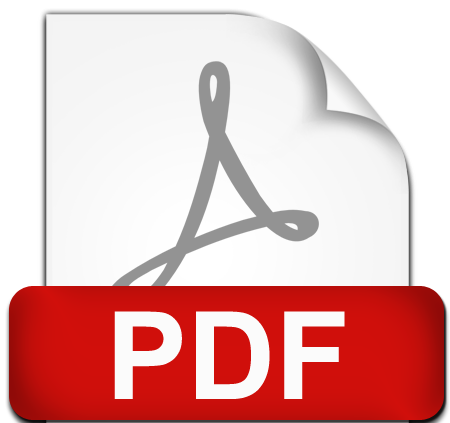 ---
THE USE OF THE MODIFIED STARCH IN BIOLOGICALLY ACTIVE SYSTEM
Authors: Olena Ishchenko, Olga Sumska, Viktoriia Plavan, Irina Liashok and Illya Resnytskyi
Abstract: A biologically active system based on modified starch and quaternary ammonium salt has been studied. The influence of QAS on the rheological properties of CMS solutions has been investigated. Antimicrobial activity of textile materials treated with warehouse on the basis of CMS was studied. The formation of chemical bonds between functional groups of carboxymethylated starch and cationic bactericidal preparation is established by IR spectroscopy.
Keywords: Biologically active systems, modified starch, fungicidal activity, bactericidal properties.
Pages: 24-29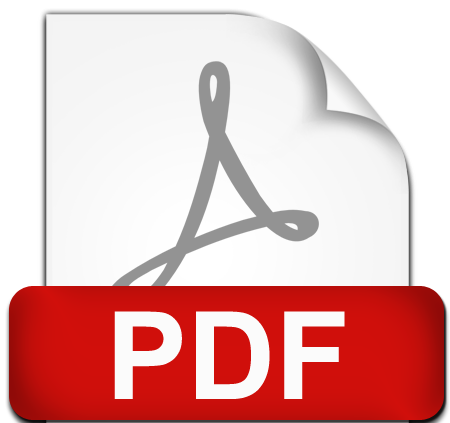 ---
GLOSS AND HARDNESS EVALUATION OF WATER-BASEDUV CURABLE POLYURETHANE ACRYLATE FILM USED IN TEXTILE PRINTING
Authors: Berdan Kalav, Gülçin Baysal and Burçak Karagüzel Kayaoğlu
Abstract: In the current study, it is aimed to evaluate the hardness and gloss properties of water-based UV curable polyurethane (PU) acrylate films by using two types of photoinitiators at different ratios. For this purpose, UV curable water-based unpigmented and pigmented formulations were prepared. Formulations were applied on glass plates and UV cured under gallium and mercury (Ga/Hg) lamps at three different power levels, i.e., 60, 90 and 120 W/cm. After UV curing process, gloss and hardness values of polymeric films were measured. The highest film hardness values implying the highest curing level was obtained with the formulation A1, including only Omnirad® 819 DW (former Irgacure® 819 DW) which is effective in deep curing, and formulation A3 including Omnirad® 819 DW and Omnirad® 500 (former Irgacure® 500) effective in surface and deep curing at 2:1 ratio, respectively. Among these two formulations, the highest gloss value was obtained with the formulation A3. GaHg lamp combination provided the highest gloss values while highest film hardness values were obtained with GaHg and GaGaHg lamp combinations. Compared to clear films, pigmented films rendered higher gloss values which was more prominent in single lamp (Ga, Hg) cured films. Results showed that photoinitiators (Omnirad® 819 DW and Omnirad® 500) provided better hardness and gloss values at 1:1, 1:2 and 2:1 ratios. Gloss values increased due to the increase in film hardness. The increase in the total applied energy resulted in an increase in the film hardness values of all clear and pigmented formulations. In terms of film hardness and gloss values, films prepared with Omnirad® 819 DW and Omnirad® 500 at 1:1 ratio and cured under GaHg lamp combination provided better results.
Keywords: Water-based, polyurethane acrylate, photoinitiator, UV curing, gloss, hardness.
Pages: 30-36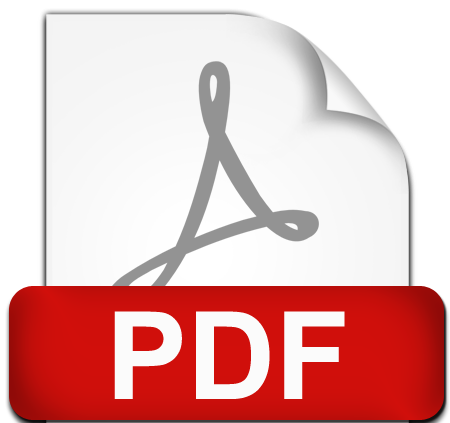 ---
ALTERNATIVE METHOD FOR EXHAUSTED DYE BATH RECYCLING BASED ON REMOVAL OF RESIDUAL DISSOLVED REACTIVE ANIONIC DYES
Authors: Barbora Kamenicka and Tomas Weidlich
Abstract: This work presents precipitation and removal of hydrolyzed reactive dyes by action of liquid ion exchangers in co-action of inorganic flocculant. After addition of cationic surfactant and aqueous aluminium chloride the precipitation occurs and practically decolorized aqueous phase is obtained. The treated water was completely decolorized and purified by addition of powdered charcoal.
Keywords: Reactive dye, ion exchange, ionic liquid, flocculant.
Pages: 37-42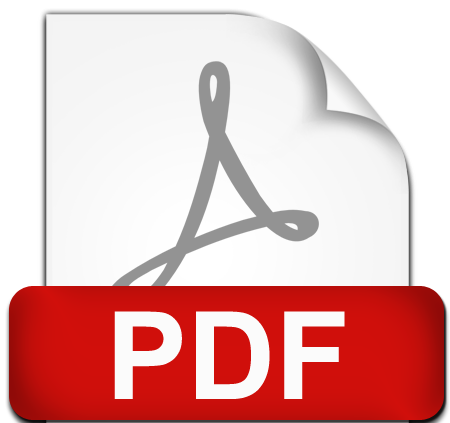 ---
EFFECTS OF MULTILAYER CLOTHING SYSTEM ON TEMPERATURE AND RELATIVE HUMIDITY OF INTER-LAYER AIR GAP CONDITIONS IN SENTRY COLD WEATHER CLOTHING ENSEMBLE
Authors: Andrii Kurhanskyi, Sergij Bereznenko, Dmitriy Novak, Myroslava Kurganska, Vasyl Sakovets, Natalia Bereznenko and Olga Haranina
Abstract: The cold effects on sentry and the inter-layer air gaps microclimate conditions in cold weather multi-layer clothing ensembles used by the Armed Forces of Ukraine was analyzed. Comparative testing of two outer item variations for sentry cold weather clothing ensembles was conducted by human trials (n=10) and wireless body area network IBK3.4 in real time at a temperature of -18±1°С, a relative humidity of 15±10% and a wind speed of 5-10 m/s. The basic parameters of the upper inter-layer air gap microclimate of multilayer clothing system were obtained under real usage conditions. In order to improve outer item design and material the optimization of temperature and relative humidity sensor measurement points suggested. The results are significant for predicting of the maximum sentry comfort time an
Keywords: Multi-layer, clothing ensembles, sentry, cold, temperature, relative humidity, membrane, wireless body area network, microclimate.
Pages: 43-50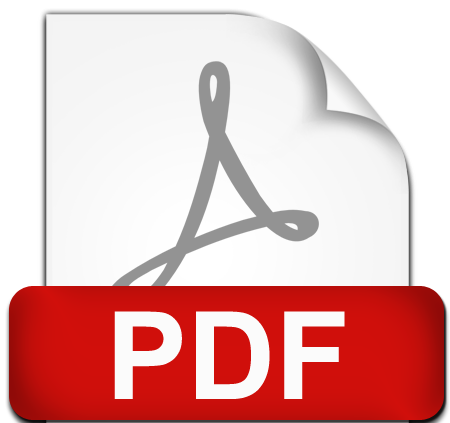 ---
SCREEN PRINTING ON SILK FABRIC USING NATURAL INDIGO
Authors: Rattanaphol Mongkholrattanasit, Charoon Klaichoi, Nongnut Sasithorn, Wasana Changmuang, Kasem Manarungwit, Kongkiat Maha-In, Photsathon Ruenma, Nuttapong Boonkerd, Nutthamon Sangaphat and Manat Pangsai
Abstract: The purpose of this research was to study the printing silk fabric with natural indigo, using a modified starch produced from wild taro (Colocasia esculenta (L.) Schott) corm as thickening agent. The effects from the concentration of the natural indigo dye, added to the modified starch of wild taro corm, in recording the results of thiourea dioxide and sodium hydroxide were examined, after combining the printing paste. The colour values, colour strength, and the fastness properties of printed silk fabric were investigated and the results recorded in the following study. The optimal formula of printing silk fabric using natural indigo paste was prepared by mixing 50% natural indigo paste, 5% thickening agent from modified starch of wild taro corm, 6% thiourea dioxide, 0.4% sodium hydroxide and 38.6% water. The pattern design produced from these combinations in the printing areas on fabrics showed an excellent standard of printing quality and satisfactory colour fastness results were recorded at a level of good to very good.
Keywords: Collagen, PVA, PVAc, electrospinning.
Pages: 51-56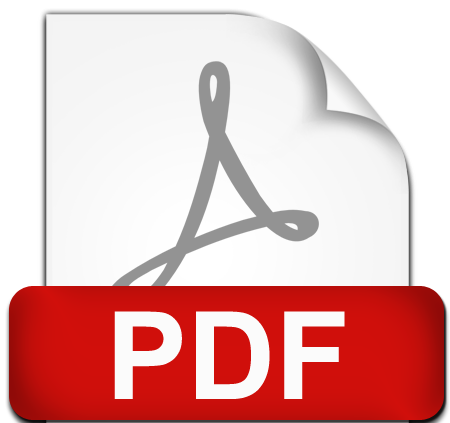 ---
IMPACT OF CARBONIZATION TEMPERATURE ON ACTIVATED CARBON WEB FOR EMI SHIELDING AND OHMIC HEATING
Authors: M. Salman Naeem, Vijay Baheti, Jiri Militky, Veronika Tunakova, Qummer Zia Gilani, Saima Javed and Promoda Behera
Abstract: In this work porous and electrically conductive activated carbon webs were produced by using acrylic fibrous waste followed by carding and needle punching. The physical activation of acrylic webs was performed by using high temperature muffle furnace at different temperatures (800, 1000 and 1200°C). These activated carbon webs were characterized by using energy dispersive X-rays, scanning electron microscopy and X-ray diffraction analysis. Further the utility of prepared activated carbon webs was checked for electromagnetic shielding ability. Activated carbon webs prepared at 800, 1000 and 1200°C showed the electromagnetic shielding effectiveness of 3.34, 26.06 and 28.29 dB at a frequency of 2.45 GHz. This behavior was attributed because of increased multiple internal reflections and stronger absorption of electromagnetic radiations in activated carbon webs. At the end these activated webs were checked for ohmic heating application. The web prepared at 800°C showed higher generation of heat (185°C) after 60 seconds at 1.5 volt.
Keywords: Activated carbon, acrylic fibrous wastes, electromagnetic shielding, textile recycling.
Pages: 57-62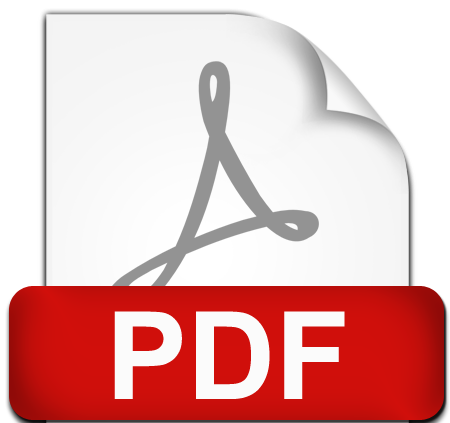 ---
XRD AND SEM ANALYSIS OF IRON OXIDE NANOPARTICLES FORMATION IN POLYAMIDE TEXTILE MATERIAL
Authors: Ya.V. Red'ko and N.P. Suprun
Abstract: Functional textile materials with magnetic properties were prepared by synthesis of magnetite nanoparticles using ferric chloride, ferrous sulphate and sodium hydroxide. The morphology, crystal phase, magnetization properties and chemical structure of the textile materials were characterized by scanning electron microscopy (SEM), X-ray diffraction (XRD), vibrating sample magnetometry (VSM) and energy dispersive X-ray spectroscopy (EDX). It was found that Fe3O4 nanoparticles with average crystal sizes of about 12.5 nm. The uniform distribution of the iron oxide nanoparticles on the fiber surface was confirmed by SEM and EDX. The magnetite treated samples showed reasonable saturation magnetization values of about 7.5 emu.g-1. Interestingly, the tensile properties of the treated samples were enhanced compared with the untreated polyamide textile materials.
Keywords: Iron oxide nanoparticles, textile material, fiber, scanning electron microscopy, X-ray diffraction.
Pages: 63-67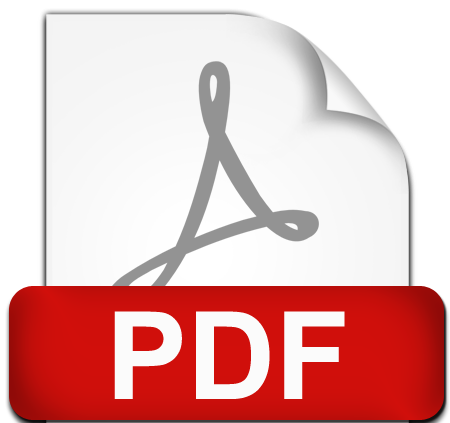 ---
ANTIBACTERIAL NANOADDITIVES PREPARED WITH NANO-SiO2 CARRIER AND RESULTS OF THEIR APPLICATION IN POLYPROPYLENE FIBRES, POLYPROPYLENE AND POLYETHYLENE FOILS
Authors: Jozef Sestak and Katarina Scasnikova
Abstract: Research topic was to investigate preparation of antibacterial (AMB) nanoadditive using alternative nanotechnological procedures and three various types of nanocarriers based on SiO2. Results of so-called standard method used to prepare AMB nanoadditive are compared with results of antimicrobial efficiency of a nanoadditive prepared by a method in which antibacterial nanosol containing Ag is used, or by direct incorporation of AgNO3 into siloxane mixture and subsequent doping of nanoSiO2 on the carrier surface. Results of Ag-content in different types of powder nanoadditives determined using atomic absorption spectrometry (AAS) and antimicrobial efficiency of the nanoadditive determined according to ASTM E 2149-13a method on Escherichia coli CCM 3954 bacterium are presented in table form. Besides, images of the nanoadditive surface obtained using SEM method and results obtained by analysis of Ag-content and form of the Ag ion using XPS method (X-ray analysis of atomic structure) are shown. Results from application of the AMB nanoadditive in polypropylene (PP) fibres, PP and polyethylene (PE) foils in the form of evaluation of antimicrobial efficiency using AATCC 100: 2015 method on Escherichia coli CCM 3954 bacterium are given in final part of the paper. Evaluation of the antimicrobial efficiency on the modified PP and PE foils was performed according to ASTM E 2149 method using Escherichia coli CCM 3954 bacterium. Results acquired on applying the AMB nanoadditive in PP fibres, PP and PE foils are focusing on fibre, textile and food industry.
Keywords: Antibacterial nanoadditive, nanoSiO2 carrier, antimicrobial efficiency.
Pages: 68-73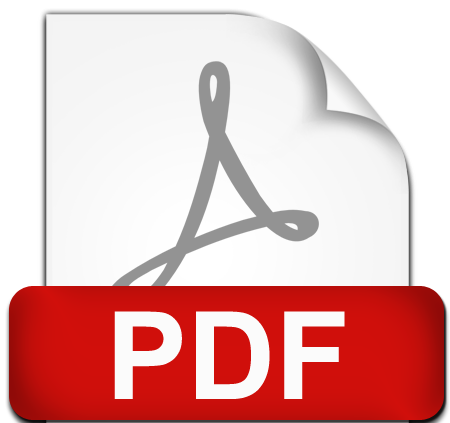 ---
YARN TENSION WHILE KNITTING TEXTILE FABRIC
Authors: Volodymyr Shcherban, Gennadiy Melnyk, Marijna Sholudko, Oksana Kolysko and Valerij Kalashnyk
Abstract: Yarn tension in looms is a value defining intensity of formation process, structure of knitted fabric. Increased value of yarn tension before it enters knitting area causes a spiraling number of breaks and decreased value causes troubles for the process of lapping the yarn under the needle of the loom. Tension of yarns before they enter knitting area include its tension when going off the bobbin and additional tension arising by virtue of frictional forces between yarns and surfaces of guiding and working components of the loom having the torus form. It is very difficult to determine yarn tension in the loom within the area of textile fabric formation from experiments. It's appropriate to apply recursive approach and to determine tension within the threading areas in the loom from going off the bobbin to knitting area. Our work presents experimental research of interaction between different in their nature natural, synthetic and artificial yarns and spun yarn and surfaces in the form of torus, simulating surfaces of the yarn guides, yarn break detectors, needles and push downs of the looms with two types of tacking: an umbrella tacking, which is placed above knitting area; a tacking which is placed on the floor. As a result of the experiment the regression dependences were obtained between tension and guide curvature radius, contact angle and tension of yarn and spun yarn before the guide in the form of torus. Consistent application of regression dependences data allows determining tension of yarn and spun yarn within the knitting area for different types of natural yarns, for wide range of looms.
Keywords: Tension, warp yarns, weaving area, contact angle, curvature radius.
Pages: 74-83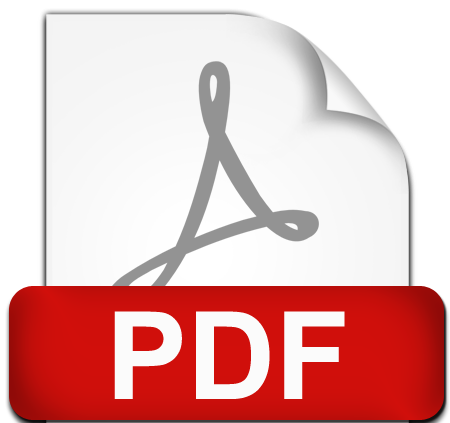 ---
ECONOMIC EFFECT OF HYDRO-JET FORMING WOMENS HEADWEAR DETAILS OF HOSPITALITY ESTABLISHMENST
Authors: Olena Yakymchuk, Dmytro Yakymchuk, Natalia Kovalska, Irina Shvets and Yuriy Shvets
Abstract: The process of forming heads hats from fabrics of new developed hydro-jet technology is described in the article. A number of experiments were conducted to optimize the hydro-jet forming and its optimal technological parameters that were determined. Formed headwears from coat fabrics and costume assortment. Completed comparison of developed technology with existing and installed economic effect from its application.
Keywords: Hydro-jet forming, headwear details, LAWE, hospitality establishments, fabric, fibers.
Pages: 84-88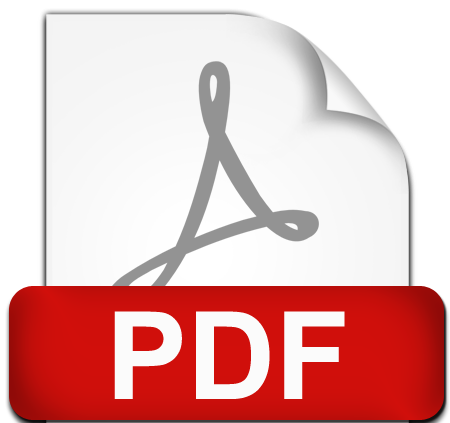 ---