Vlákna a textil, 27(1), 2020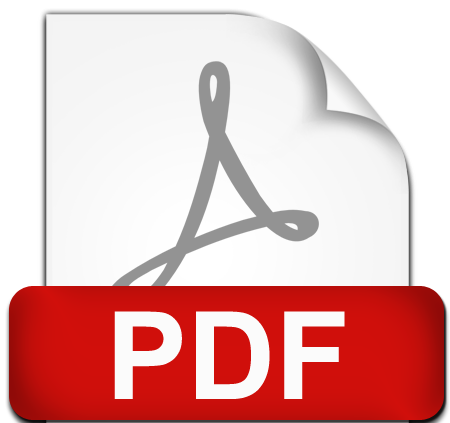 ---
TECHNOLOGICAL PECULIARITIES OF THE PRODUCTION OF A WEARABLE ANTENNA WITH INNOVATIVE TEXTILE MATERIALS
Authors: Snezhina Angelova Andonova
Abstract: Essentially, textile materials are insulators. This is one of the main reasons to avoid their use in the fabrication of radiating elements of the antenna. Their extremely low value, the development of industrial technologies, as well as the need to design and build antennas on textile materials (embedded in clothing) are the main prerequisites for the ever-expanding use of textile materials (TM) for the fabrication of substrates of wearable antennas. Withal, many questions arise regarding technological factors affecting the effectiveness of textile materials application for antenna fabrication. Today, a number of new textile materials are very intensively developed. The subject of this work is the technological peculiarities of the fabrication of wearable antennas from a new TM registered with an invention patent in recent years.
Keywords: Modern textile materials, wearable antenna.
Pages: 3-6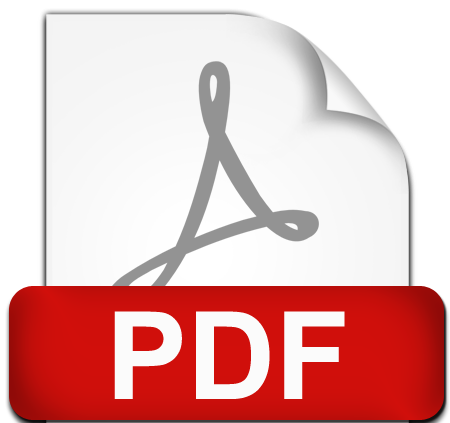 ---
METHOD OF PATTERN MAKING FOR SWEATING THERMAL MANIKIN FOR RESEARCH EXPERIMENT PURPOSES
Authors: Frederick Fung, Izabella Krucinska, Zbigniew Draczynski, Lubos Hes and Vladimir Bajzik
Abstract: This paper is showing the technique, which was developed during the research of Redefining Men's Shirt Pattern1, of making a tightly fitted shirt pattern for the sweating thermal manikin (model-Newton) for the usage of the research experiments. From supplies to the pattern making procedures are clearly reported with details. The finished shirt is closely fitted to the manikin with minimum air gaps and the pattern can also be graded into different sizes for research purposes. The goal of making this pattern set for the manikin is to understand the true effect of air gaps influenced on the thermal insulation (Rct) and the evaporative resistance (Ret). With this method, the researcher will know the increase of the air gap that is built into the shirt from minimum to different sizes of the air gap. Hence, it will benefit the study of air gaps related to thermal insulation and the evaporative resistance rather than using the ready-to-wear shirt which will only give the size labels without knowing the air gap distance that is built in the measurements of the shirt.
Keywords: Shirt pattern, thermal insulation, evaporative resistance, grading, ready-to-wear, sweating thermal manikin.
Pages: 7-11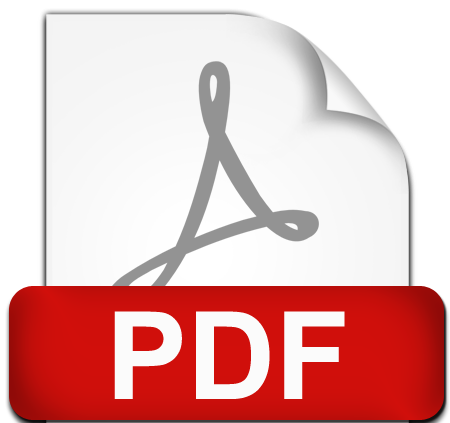 ---
AIR PERMEABILITY, WATER VAPOUR PERMEABILITY AND SELECTED STRUCTURAL PARAMETERS OF WOVEN FABRICS
Authors: Marie Havlová
Abstract: This paper is primarily focused on the description of the relationship between the structural parameters of woven fabric and its permeability for air and for water vapour. There are significant differences between the two phenomena. Consequently, there are also differences in the relationship between the structure and each of these phenomena. In this paper the influence of the weave type is eliminated by using only fabrics with a plain weave, and influence of material is eliminated by using only polyester fibres. Then two parameters of the fabric – the fineness of the yarns used and diameter of interyarn pores – are shown to play a very important role. With the use of the multivariate linear regression method equations for predicting air permeability and relative water vapour permeability have been proposed on the base of the structural parameters of the woven fabrics – yarn fineness and inter-yarn pore diameter. The correlations between calculated and measured values were high.
Keywords: Air permeability, relative water vapour permeability, woven fabric, porosity, inter-yarn pore.
Pages: 12-18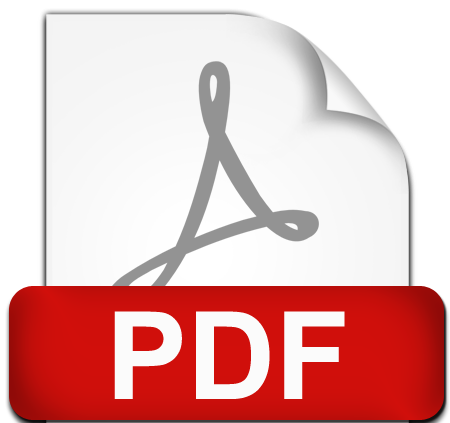 ---
EFFECTS OF VARIOUS HOME DRYING PRACTICES ON SMOOTHNESS APPEARANCE, SHRINKAGE, HANDLE AND OTHER PROPERTIES OF WOVEN FABRICS
Authors: Rim Cheriaa, Imed Ben Marzoug and Faouzi Sakli
Abstract: The main goal of this study is to examine drying practices in order to make an objective evaluation of fabric properties after one and five cycles of washing-drying. Light and medium weight wool, cotton and polyester weave fabrics are tested to compare fabric behavior in terms of weight and also in terms of fiber nature under different drying practices. Smoothness, shrinkage, mechanical properties related to fabric handle and other physical properties were measured after machine, drip line, flat and line drying. As results, special drying effects reveals more important in the case of cotton and wool fabrics, and tumble drying method affects more the measured properties especially after successive cycles of washingdrying.
Keywords: Drying methods, repeated laundering cycles, smoothness appearance, fabric handle.
Pages: 19-28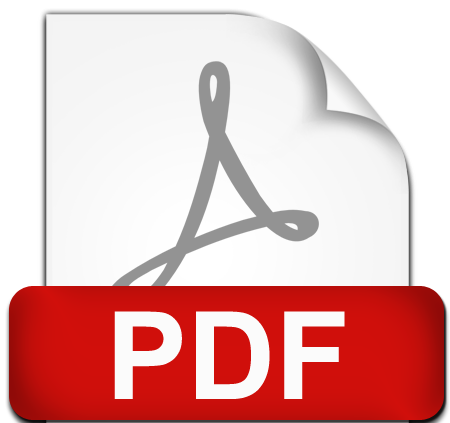 ---
THE EFFECT OF REINFORCING FABRIC ON ION EXCHANGE MEMBRANE PROPERTIES UNDER CYCLIC pH CHANGES
Authors: Kristyna Janegova and Zbysek Meloun
Abstract: The article deals with comparison of the influence of ion exchange membranes (IMs) composition on their dimensional changes and electrochemical properties. Mainly the influence of chemical stability of polyester (PES) or poly(phenylene sulfide) (PPS) reinforcing fabric was investigated. These fabrics were made from fibers of the same thickness and had the same construction of warp and weft. IMs were exposed to cyclic pH changes which were realized by alternately soaking in HCl and NaOH solutions of concentration 1 mol.L−1 for 24 hours. Overall, IMs spent 9 days in each solution. Dimensions, weight, ion exchange capacity and area resistance of IMs were continuously evaluated. Reinforcing with PPS fabric led to length and height stabilization of IMs as compared with reinforcing by PES fabric. Moreover membranes reinforced with PPS fabric showed the highest ion exchange capacity and stable area resistance (7.4±0.5 Ω.cm2 or 6.3±0.1 Ω.cm2 for anion or cation exchange membrane, respectively) during the testing period. Contrary, IMs reinforced with PES fabric showed gradual decrease of area resistance corresponding to increased swelling. The sharpest decrease in area resistance was observed for IM(H)-PES Ralex, from 11.6 Ω.cm2 to 3.5 Ω.cm2 for anion exchange membrane and from 6.1 Ω.cm2 to 3.5 Ω.cm2 for cation exchange membrane. It was proved that by minimizing the dimensional changes of IMs longer stability of area resistance and ion exchange capacity was obtained.
Keywords: Reinforcing fabric, degradation, pH, polyester, poly(phenylene sulfide).
Pages: 19-34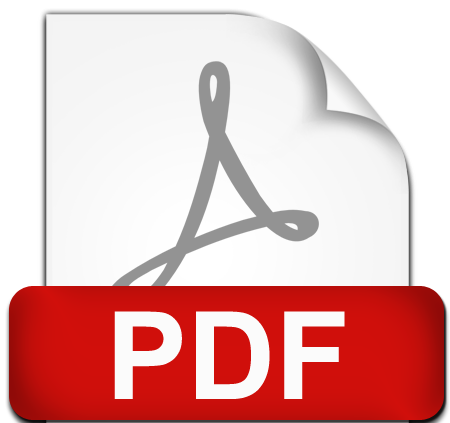 ---
PROGNOSIS APPLICATIONS NONNARCOTIC HEMP BASED ON THE CRITERIAL CHARACTERISTICS
Authors: Natalia Lyalina, Olga Yudicheva, Olga Votchenikova and Yury Berezovskiy
Abstract: The article is devoted to solving the problem of developing the scientific basis for the primary processing of non-narcotic hemp stems in order to produce high-quality fiber that can be used in various industries. The current state of hemp production in Ukraine and other countries of the world was analyzed and also promising uses of hemp raw materials was considered. Criteria characteristics of straw stalks of non-narcotic monoecious hemp must be considered when developing innovative technologies for preparing trusts and its mechanical processing in order to produce fibers suitable for use in various industries, which will contribute to an increase in the production of hemp products, improve its quality, and increase the competitiveness of non-narcotic hemp products as well as the Ukraine's entry into the world market.
Keywords: Hemp, processing, criteria charcteristics, content of bast, trust, fiber.
Pages: 35-41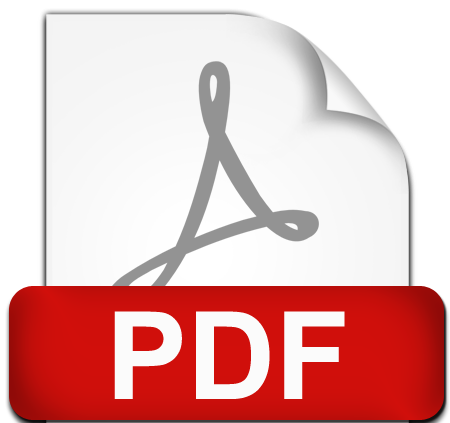 ---
THERMAL COMFORT PROPERTIES OF KNIT-PLATED FABRIC MADE OF BALLISTIC NYLON WITH WOOL
Authors:Rana Faruq Mahbub
Abstract: Recently knitted fabrics structure was developed for protective garments. The new fabric made of ballistic nylon plated with wool called knit-plated was designed and evaluated for thermal and watervapour resistance. Also, the moisture management properties were investigated to measure the enhancement of wool to the fabric. The surface properties of the fabric, including coefficient of friction and surface roughness, were measured. The results indicates that the ballistic nylon-wool achieved good thermal comfort as well as the wool provide an average accumulative one way water transport. Furthermore, the results reveal that the fabric has smooth surface in the next-to-skin side due to plated wool.
Keywords: Ballistic nylon, thermal comfort, knit plated, moisture management, surface roughness.
Pages: 42-47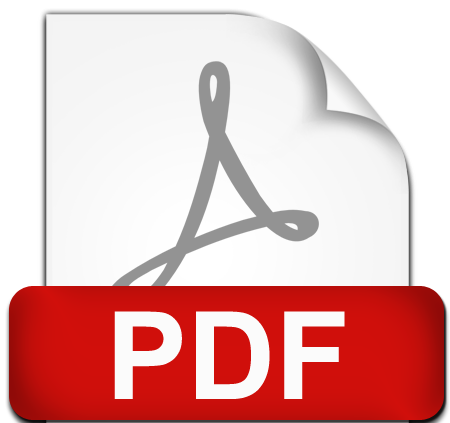 ---
SEAM SLIPPAGE AND PUCKERING OF SEWN COTTON FABRICS
Authors: Ghada Ali Abou Nassif
Abstract: Seam puckering and slippage are the main parameters which determine the seam and sewn fabrics quality. This study sheds light upon the effects of weave structure, sewing needle size and weft yarn density on seam slippage and puckering. A full factorial design with 33 experiments was executed to investigate this study. Non-linear regression models were derived to correlate seam quality with stitch density and needle size for all weave structures. From the experimental results, it was revealed that all parameters under study were found to have a significant impact on seam slippage and puckering.
Keywords: Seam slippage, puckering, seam performance, sewn fabrics, stitch density, seam type.
Pages: 48-54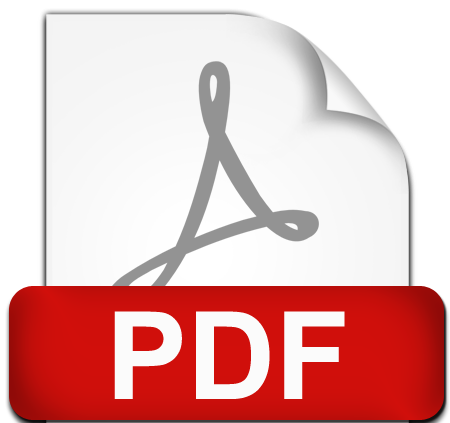 ---
EVALUATION OF END USE PROPERTIES OF KNITTED SCARVES IN THE EGYPTIAN MARKET
Authors: Mona Mohamed Shawky Ragab and Heba Mohamed Darwish
Abstract: In this study some mechanical and comfort properties of eleven cotton, viscose, cotton/Lycra, and viscose/Lycra single jersey knitted fabrics used as scarves in the Egyptian market were measured. Bursting strength, abrasion resistance, air permeability, thermal resistance, water vapour permeability and water permeability were measured. The relation between most of these properties and fabric constructional parameters was found. Regression equations were found to predict each of abrasion resistance, air permeability, and thermal resistance in terms of loop length and stitch density. While water vapour permeability was predicted in terms of fabric thickness and wales per centimeter. Loop length and stitch density are the key factors affecting the mechanical and comfort properties of single jersey knitted fabrics. The effect of percentage Lycra on the properties under study was investigated. An acceptable relation was found between Lycra percent and each of air permeability (R2=0.65) and water vapour permeability (R2=0.8). Increasing Lycra percent decreased both air permeability and water vapour permeability. Also a relation between Lycra percent and each of abrasion resistance and thermal resistance was found with (R2=0.5) for both. Increasing Lycra percent increased both abrasion and thermal resistances. No relation was found between Lycra percent and bursting strength.
Keywords: Single jersey knitted fabric, mechanical properties, comfort properties, stitch density, loop length.
Pages: 55-61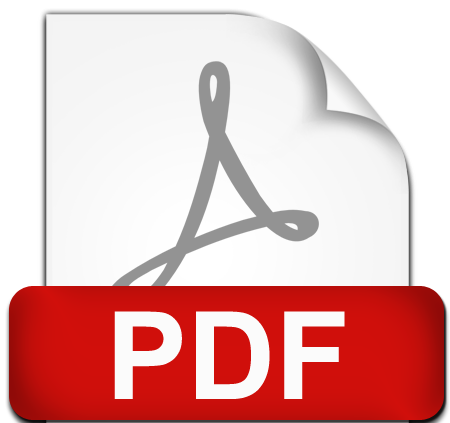 ---
THE EFFECT OF TRADITIONAL KNOWLEDGE ON THE COMMUNITY'S PREFERENCE IN USING TRITIK AND JUMPUTAN CRAFT IN INDONESIA
Authors: Sarwono, Rahmanu Widayat and Nadia Sigi Prameswari
Abstract: Traditional knowledge is a knowledge structure about the environmental condition by utilizing traditional resources. One of traditional knowledge of Javanese people which has high historical value is tritik and jumputan craft art. Therefore, it needs evidence on how big is the effect of society traditional knowledge towards the society interest in using the product as the result of tritik and jumputan craft art. This research is as an effort to investigate the effect of traditional knowledge towards the level of society preference in using the product of tritik and jumputan motif craft art. This study used incidental sampling method in taking the respondents samples in the amount of 100 respondents. Based on the result of significance test multiple linear regression coefficient for variable the community knowledge tcount > ttable, is 7.491 > 1.66071 and significance value < 0.05, is 0.000. The result of determination coefficient (R2) obtained in the amount of 0.364. The community knowledge has positive and significant effect towards the level of preference in wearing the product with tritik and jumputan motif.
Keywords: Traditional knowledge, tritik and jumputan, craft, Indonesia.
Pages: 62-68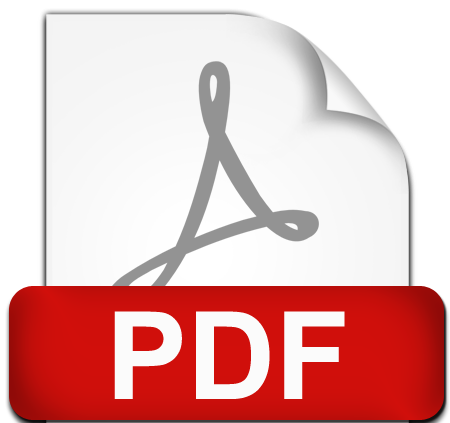 ---
SWEAT-MANAGEMENT PROPERTIES OF SEMI BLEACHEDSOCKS USING DIFFERENT MAIN YARN AND PLATING YARN COMBINATIONS
Authors: Hafiz Faisal Siddique, Adnan Mazari and Muhammad Tanveer
Abstract: The aim of the present work is to analyze the interaction of sweat with socks comprised of different main and plating yarn combinations. Main yarn selected of different blends Coolmax/cotton 50/50 (CC), 100% Coolmax (CM), 100% spun polyester (SP) and 100% micro spun polyester (MP) with linear density of 20 Nec (nominal english count) each. Plating yarns of two types i.e. nylon plated air covered (Nc) and polyester plated air covered (Pc) of linear densities 70 D and 75 D were used. The socks were prepared on a circular plain knitted machine with seven different yarn combination using main and plaiting yarns. Socks sample prepared abbreviated as CCNc, CMPc, CMNc, SPPc, SPNc, MPPc and MPNc. Moisture management properties were measured MMT device. The liquid transport properties like wetting time, absorption rate, spreading speed, one way transportation capacity and overall moisture management capacity (OMMC) were measured and analyzed. The result shows that socks samples CCNc containing hydrophilic materials like cotton so possess greater absorbency and least transportation of liquid. Socks samples especially CMPc, MPPc and SPPc being hydrophobic materials exhibit 'good' moisture management properties.
Keywords: Socks, main yarn, plating yarn, moisture management.
Pages: 69-75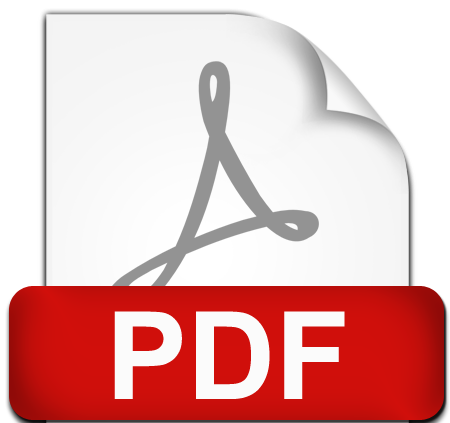 ---
METHOD OF CONTROL OF THE COMPATIBILITY OF THE CHILDREN'S CLOTHING DESIGN USING COEFFICIENTS OF DIMENTIONAL FEATURES GRADATION
Authors: Alla Slavinskaya, Oksana Dombrovska, Viktoriia Mytsa, Julia Koshevko, Anatolii Dombrovskyi and Tetiana Ivanishena
Abstract: The problem of controlling the proportionality of clothing design by the gradation method of typical figures of preschool age children is investigated. Set of dimensional features for the determination of intermediate control measurements is analytically grounded. The use of the gradation algorithm for the tasks for scaling the geometric model of the body surface into a geometric model of garment details has been proved. The interrelation of gradation coefficients from dimensional standards with the estimated values of the dimensions of the constructional dimensions of shoulder clothing dimensions is experimentally investigated. The regression analysis confirmed the gradation coefficients for design development and control of the dimensionality of the finished product.
Keywords: Proportionality, design, children's clothing, gradation, dimensional feature, constructive section, coefficient, age group, formula, regression.
Pages: 76-86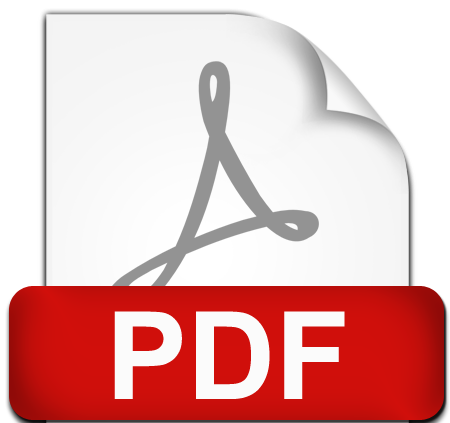 ---
FIXATION OF REINFORCING FABRIC FOR ION EXCHANGE MEMBRANE
Authors: Eliška Stránská and David Neděla
Abstract: A reinforcing fabric is an integral part of heterogeneous ion exchange membranes (IEMs). It guarantees the mechanical resistance of IEMs. Thermal fixation of the fabric is one of the most important refining operations, which is also reflected in the production of IEMs during lamination on heated cylinders. The influence of the fixation temperature (grey variant, 120, 160 and 215°C) of the Ulester 31HDA polyester fabric with a twill weave on the production of IEMs was studied. DSC, iodine sorption value measurement and dimensional stability during the additional heat load were studied for commercially supplied fabrics Ulester 31HDA. The values were compared with a model series of fabrics prepared in laboratory drying under precisely defined conditions (temperature and time). The principle of fixation is the rearrangement of the internal fiber structure associated with the change of the crystalline phase. The reinforcing fabric is dimensionally stable up to the fixation temperature. Iodine sorption value decreased with the increasing temperature of fixation. No changes were seen from SEM images or density measurements. DSC analysis did not show the predicted dependence for the model series of fabric. Dimensional changes after temperature loading increased with temperature.
Keywords: Heterogeneous ion exchange membrane, preparation of membrane, reinforcing fabric, iodine sorption value, differential scanning calorimetry, shrinkage of reinforcing fabric.
Pages: 87-92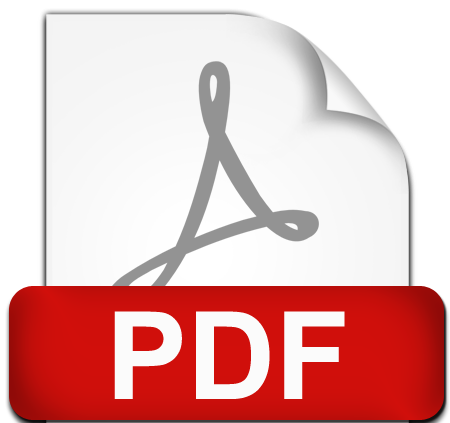 ---
REGIONAL ICON MOTIFS: RECENT TRENDS IN INDONESIA'S BATIK FABRIC DEVELOPMENT
Authors: Eko Sugiarto, Ahmad Nizam bin Othman, Triyanto and Meina Febriani
Abstract: Batik is a traditional textile that has developed in Indonesia. UNESCO's recognition of Indonesian traditional textiles (batik) as a cultural heritage is driving the development of batik trends in Indonesia to become not only a fabric, but also a regional identity. This study aims to explain how the identity of the region is manifested in a specific motif in each region in Indonesia that can be identified from fabric and clothing products. This research employed artistic research approach with multiple-case study design in five batik industry areas, namely Semarang, Kudus, Cirebon, Surabaya and Malang as the center of the people's batik industry. The research was carried out through the steps of: a) visual data collection and batik creation process, b) visual analysis, c) synthesis and d) verification. Product data were collected through batik product documents and were corroborated through observation. The data were then analyzed using an interactive model. Batik motifs are based on guiding elements and design principles. There are findings of the structure of motifs from the regional icons during batik making both in the form of cloth and clothing. This has become the trend of Indonesian batik today.
Keywords: Batik, icon, identity, motif, textile.
Pages: 93-98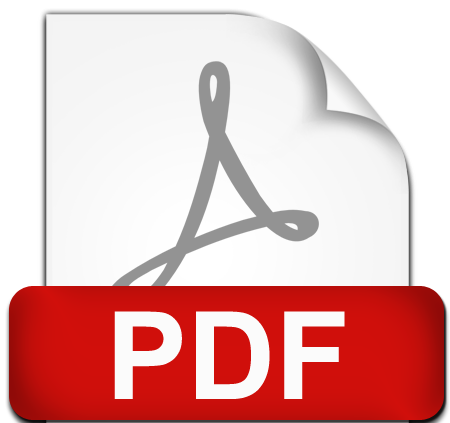 ---
MECHANISM FOR DETERMINING OPTIMAL MANAGEMENT OF USE OF PRODUCTION CAPACITY AT THE TEXTILE ENTERPRISES
Authors: Bobir Ortikmirzaevich Tursunov
Abstract: This article attempts to create a mechanism for determining the optimal management of the use of production capacity in the textile industry. The peculiarity of this mechanism is that it is based on the hierarchy method using the choice of a Pareto-effective set of alternatives. The method of analyzing hierarchies in such systems has two rather important advantages. On the one hand, it allows stakeholders to express their subjective view on the system of values of the enterprise. On the other hand, on the contrary, the method minimizes subjectivity (including lobbying) in relation to specific alternatives. Indeed, after defining specific criteria with a system, it is rather difficult to present an essentially non-objective comparison of alternatives on them. Based on the proposed methodology, has been developed the software that allows you to calculate alternatives and making the best decision. The proposed methodology is universal and can be used in all types of industry for selecting the optimal strategy and for further improving of an enterprise development strategy.
Keywords: Textile industry, optimal management, hierarchy analysis method, internal material flows, capacity utilization, evaluating alternative solutions, multistep decision choice.
Pages: 99-106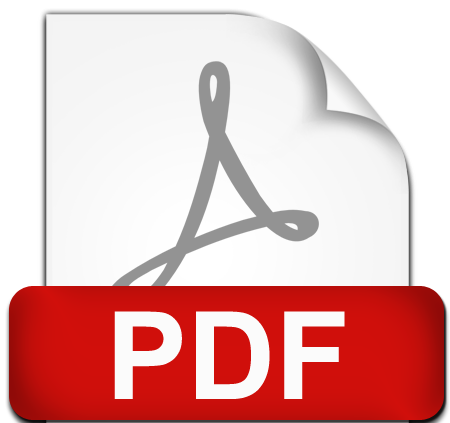 ---
50th ANNIVERSARY OF ESTABLISHMENT THE RESEARCH INSTITUTE FOR TEXTILE CHEMISTRY IN ŽILINA
Authors: Jozef Šesták
Pages: 107-110