Vlákna a textil, 27(5), 2020
Special issue venue the International Conference NART 2019 "NANOFIBERS, APPLICATIONS AND RELATED TECHNOLOGIES"
held on September 18th-20th 2019 in Liberec, Czech Republic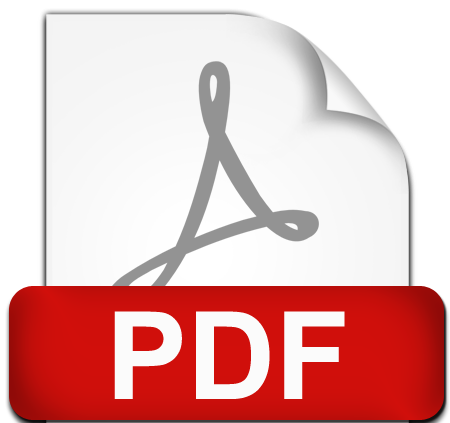 ---
THE RELATION BETWEEN VISCOSE FIBERS' CHARACTERISTICS AND THEIR YARN PROPERTIES
Authors: Abdelhamid R.R. Aboalasaad and Mounir Hassan
Abstract: While cellulosic fibers have the third largest fiber's market-share, the production of viscose (as regenerated cellulosic fibers) was growing globally during the first decade of the 21st century with an average annual rate of 7%. Most of these fibers are used for apparel industry and it is necessary to study the performance of these materials in textile yarns. This study reports the results for characterizing two sets of viscose yarns with the same linear density (25 tex) that are produced at two different twist levels (409 and 877 twist/m). Viscose fibers characteristics including cross-section, fineness, orientation, and tenacity were evaluated and correlated to the produced yarns' physical and mechanical properties. Yarn evenness, mass distribution, thin and thick places, yarn hairiness, as well as the tenacity were improved by increasing the twist multiplier. On the other hand, the productivity (kg/h) of these yarns was decreased for that increase in the twist multiplier. These results show the relation between the yarn quality and productivity, where improving the product's qualities might be associated with a decrease in industrial process productivity. Therefore, it is important to carry out similar studies to optimize the processing parameters according to the end use of the produced yarns and their required performance
Keywords: Viscose fibers characteristics, yarn properties, tenacity, haireness, USTER.
Pages: 4-9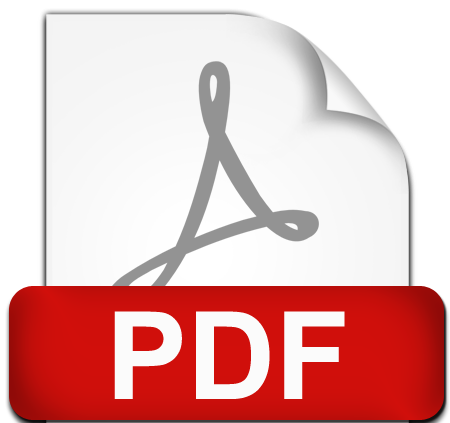 ---
THE INFLUENCE OF MICROSTRUCTURE OF 3D PRINTING ON TACTILE PERCEPTION OF HUMANS
Authors: Zuzana Hrubošová, Stanislav Petrík and Michal Vik
Abstract: Braille script is one of the most important communication tools for visual disable people. This script is a group of six points, systematically composed into Braille cell representing each letter or number in alphabet. It has been used for marking medicine, entrances or exits and other items. The Braille script can be made from different materials, usually paper or metal desks applied to the required surfaces. In this work, Braille cells were applied by multi layered 3D printing directly to the textile surface taking into consideration the right preparation of substrates. 3D printing is created on basic cotton canvas in two variants: rough porous printing with micro roughness and smooth printing with minimal changes in roughness. A comparative evaluation for these two kinds of 3D printing was carried out to measure the micro roughness and the height using electron and confocal microscopy. Then, a qualitative study for the ability of blind people with different defects of visual impairment to recognize and read the printed Braille script was done. Blind people are using mechanoreceptors, especially Vater Pacini corpuscle, to provide information about the texture, pressure and vibration. Results of this study can define future modifications to examine influence of micro and nano structures on the tactile properties of 3D printed Braille scripts and other applications.
Keywords: 3D printing, human perception, roughness component.
Pages: 10-15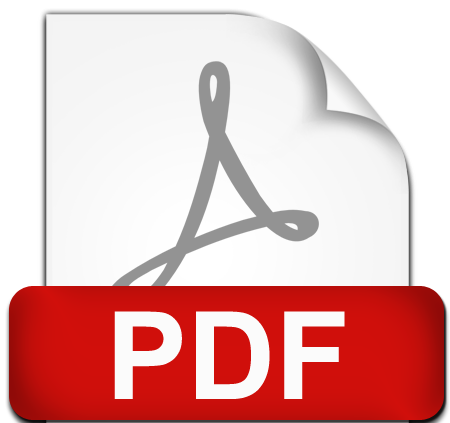 ---
PLASMA PREPARED SILICON-BASED THIN LAYER AS THE ANTICORROSIVE PROTECTION OF CONDUCTIVE COPPER SURFACE ON POLYESTER NONWOVEN
Authors: Hana Křížová, Michal Krejčík and Stanislav Petrík
Abstract: Electrically conductive nonwoven polyester fabric MILIFE® with a chemically deposited copper layer was coated by the PECVD method using the mixture of HMDSO (hexamethyldisiloxane) as organosilicate precursor and oxygen. The metallized fabric with and without silica coating was subsequently tested under strongly corrosive conditions of acid and oxidizing environment. The degree of corrosion damage of the electrically conductive copper layer was determined by changes in electrical resistance measured on its surface. We have proven that silicon-based thin layer can protect the conductive metallic layers from corrosive environmental influences. The plasma-polymerized coating of silicon-based nanolayer significantly prolongs the life of metallized polyester nonwoven and extends its use to areas of long-term corrosive conditions.
Keywords: Metallized fabric, anticorrosive, conductive fabric, silicon, HMDSO, PECVD.
Pages: 16-23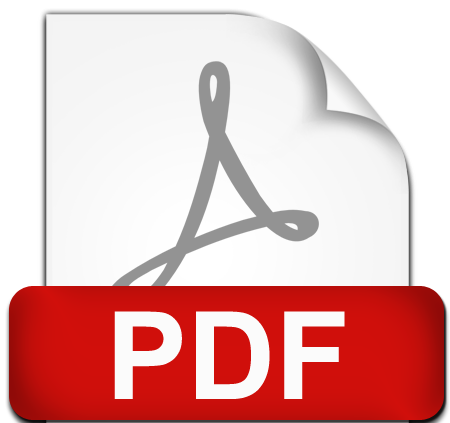 ---
COMPARISON OF TEXTILE MEMBRANES FOR MOISTURE TRANSPORT
Authors: Adnan Mazari and Antonin Havelka
Abstract: Membranes are commonly used in garment and especially for technical garments to allow the flow of moisture and keep the micro climate dry. There are different kinds of membranes working on unique principles. In this research we compared 3 most commonly used membranes used for different types for garments, which are hydrophilic, hydrophobic and the microporous membrane. All 3 membranes types work on different principles and help to remove moisture from the microclimate. Different tests like water vapour permeability, air permeability and drape test were performed to obtain comparable results. The research work gives a good comparison of membranes for clothing considering the flow of moisture. The results show that nano porous membranes are much more permeable and have high drape ability as compared to other membranes.
Keywords: Membranes, textile structures, moisture transport.
Pages: 24-30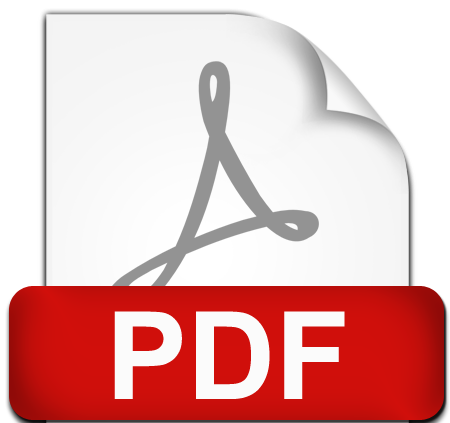 ---
HALLOYSITE NANOTUBES MODIFIED BY REPELLENT IN POLYPROPYLENE FIBRES: INFLUENCE ON SUPERMOLECULAR STRUCTURE AND MECHANICAL PROPERTIES
Authors: Zita Tomčíková, Anna Ujhelyiová, Katarína Holcová, Peter Michlík and Marcela Hricová
Abstract: Nowadays, there is a growing request for smart fibres therefore modification of classic fibre types is essential. Modification of the mass or surface of fibres by nanotechnologies is one of the most prospective ways how to ensure the special properties of clothing and technical textiles. This article is focused on the study of modified halloysite nanotubes by repellent (HN-R) used in polypropylene fibres (PP). The halloysite nanotubes are natural nanoadditive with porous inner surface which can be used as the carrier of chemically and biologically active agents. The influence of different content of modified halloysite nanotubes in undrawn and drawn nanocomposite polypropylene fibres on the supermolecular structure (birefringence, sound velocity in fibres, and crystallinity index), fineness and basic mechanical properties (Young´s modulus, tenacity at break and elongation at break) was investigated. The obtained experimental results of nanocomposite fibres were compared with results of supermolecular structure and mechanical properties of PP fibres without additive content prepared under the same technological conditions.
Keywords: Halloysite nanotubes, PP nanocomposite fibres, structure, mechanical properties.
Pages: 31-36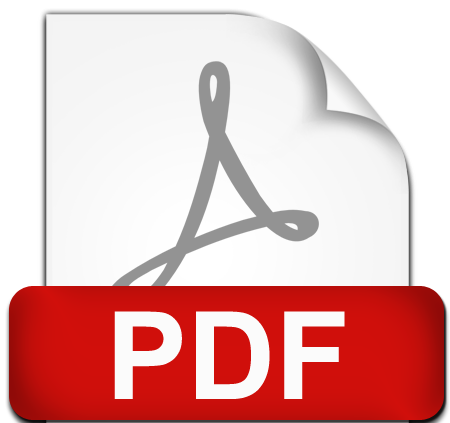 ---
NANOCOMPOSITE SANDWICHES CONTAINING PHASE CHANGE MATERIALS
Authors: Jakub Wiener, Jiří Militký, Jaromír Marek, Mohanapriya Venkataraman, Guocheng Zhu and Juming Yao
Abstract: Energy storage has become an important part of renewable energy technology systems. The latent heat energy storage realized using a phase change material (PCM) is one of the most effective techniques of energy storage because of high energy storage density. PCM must be protected with suitable structures against water and other factors. Typical example of it is the encapsulation of PCMs into polymeric capsules. In this study, nanocomposite sandwiches composed from nanofibrous layers containing phase change materials and protective layers were evaluated. In comparison with nonporous polymeric active layers, the nanofibrous PCM rich layer have a higher capability to stabilize and separate PCM.
Keywords: Phase change materials, PCM, energy storage, thermal, DSC, contact angle.
Pages: 37-40