Vlákna a textil, 26(1), 2019
Special issue venue the 22nd International Conference STRUTEX 2018 (Structure and Structural Mechanics of Textiles)
held on December 5.- 7. 2018 in Liberec, Czech Republic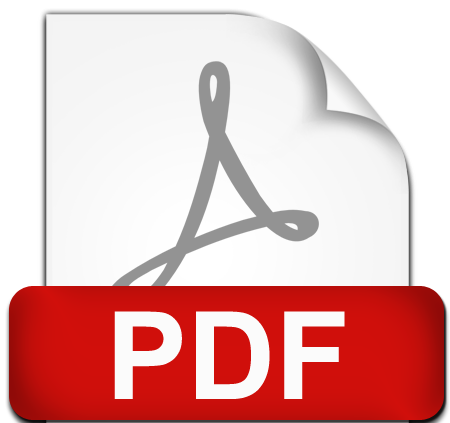 ---
FORMATION OF THE TEXTILE STRUCTURES FOR A SPECIFIED PURPOSE
Authors: Marcin Barburski
Abstract: Woven fabrics are the most common example of flat textile materials used in the manufacturing of clothing, decorative, technical, and special purpose products. Increasing expectations regarding the variety of fabric uses have prompted researchers to seek the optimal applied properties of fabrics as well as their internal structure. Woven fabric as a complex textile product, with advantages and disadvantages of the fibres and yarns on one side as well as of the way of manufacturing and finishing on the other, is an interesting, however not thoroughly acquainted, study case. The article presents the possibility of modelling mechanical properties of a dedicated woven product, shaping the bending stiffness of technical woven structures intended for pipe conveyor belts, structures as sound-absorbing barriers and multi-axis woven structures used to reinforce composites. These are a few examples of developed, dedicated woven structures of specific purpose.
Keywords: Textile structures, pipe conveyor belts, sound-absorbing barriers, multi-axis woven structures.
Pages: 3-10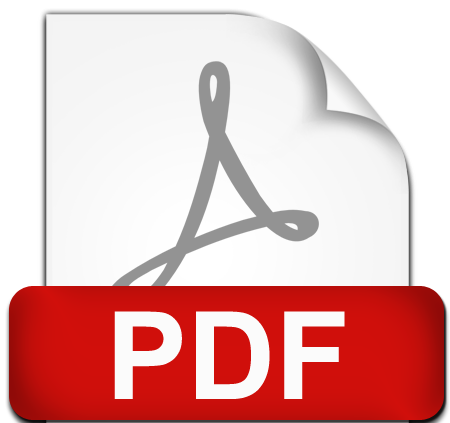 ---
VARIATION BRAIDING TECHNOLOGY BY THE EXAMPLE OF NOVEL STENT STRUCTURES
Authors: Marielies Becker, Frank Ficker and Roxana Miksch
Abstract: Coronary stents are commercially available in many different types and are already successfully used. In case of a stenosis in a bifurcated coronary region, the otherwise usually uncomplicated and safe treatment still causes some problems [1]. In the introduced research project different tubular and bifurcated stent structures have been implemented, using a variation braiding machine, which enables the fully automatic production of complex, if required bifurcated braided structures. Additionally an implanting concept for bifurcated areas has been devised to enable a safe and quick interventional therapy.
Keywords: Braiding, stents, bifurcations, complex tubular structures, shape memory.
Pages: 11-13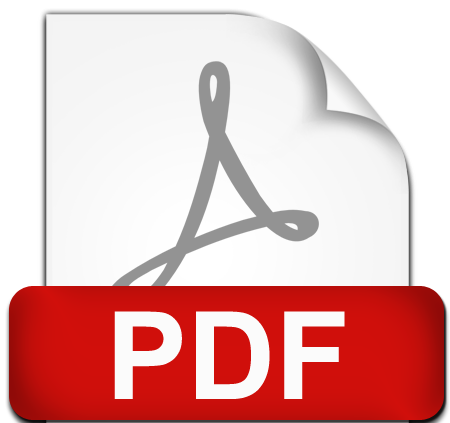 ---
THE STRUCTURE OF ARCHAEOLOGICAL TEXTILES FROM THE EARLY AND HIGH MIDDLE AGES IN FINDS FROM THE CZECH REPUBLIC (PART 1)
Authors: Helena Březinová, Milena Bravermanová and Jana Bureš Víchová
Abstract: Textile production has deep roots in the past, and knowledge of the processing and use of textile fibres can be assumed since the Stone Age. Over the centuries, textile production has constantly improved and a range of raw materials and textile bindings have been used. In archaeological finds we rarely encounter the remains of fragile textile material; however, it is possible to reconstruct the level, maturity and variety of textile structures in the past, above all from small discovered fragments, most often from burial or waste features. The article provides an overview of weaves, their characteristics and specific examples identified in preserved textiles from archaeological finds in the Czech Republic dating to the period from the Early to the Late Middle Ages.
Keywords: Archaeological textiles, weave, Early Middle Ages, High Middle Ages, Prague Castle.
Pages: 14-23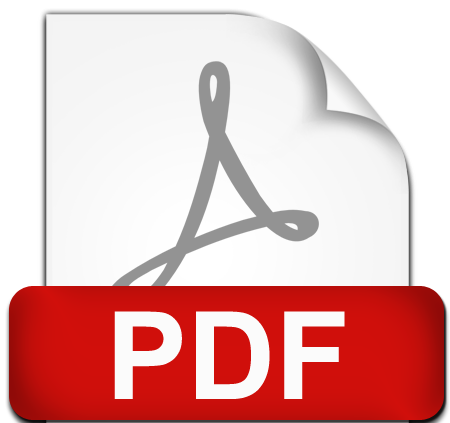 ---
MODELLING THE CROSS-SECTIONAL PROPERTIES OF YARN ALONG THE FABRIC
Authors: R. Befru Büyükbayraktar
Abstract: Three dimensional (3-D) fabric geometry defines the fabric's physical and mechanical properties. For this reason, it is important to obtain realistic fabric models. In this study, the yarn path of the woven fabric was modeled according to structural properties of fabric using Pierce geometry. On the other hand, the cross-sectional properties of the yarn along the weave unit were modeled depending on the movement of the yarn and the interactions between adjacent and perpendicular yarns. The yarn path was divided into regions and the cross-section of the yarn was defined according to region properties. By an experimental study, the variation of the yarn dimension at each region was measurement and the flattening ratio of yarn was determined. These data were used in the cross-section model. The simulations of yarn path and cross-sectional models were obtained by using SolidWorks. These simulations present the variation of yarn cross-section along the weave unit.
Keywords: Yarn cross-section, yarn path, yarn diameter, woven fabric.
Pages: 24-29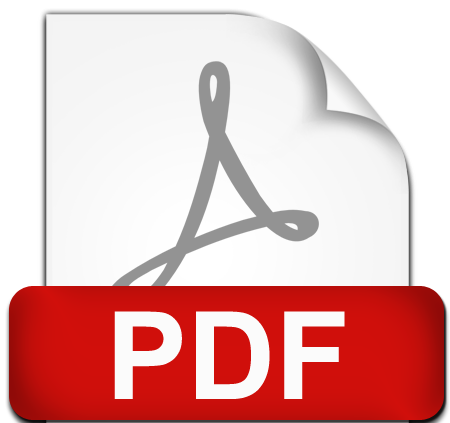 ---
THE SET-UP OF A LABORATORY TYPE COATING/LAMINATING UNIT AND THE OPTIMISATION OF LAMINATION PROCESS OF DENIM FABRICS
Authors: Ayşe Genç, Mehmet Yüceeer, Nihan Karakaplan and Cem Güneşoğlu
Abstract: Lamination process is a finishing process applied to bring functionality, physical modification and change at appearance by combining two separate materials (fabric, polymer film layer or membrane). The process increased its popularity at denim industry especially in fabric-fabric lamination form in the last decade. Despite its market interest, lamination has setbacks in R&D studies for optimization to enhance the product performance due to large numbers of parameters and difficulties in producing samples. In this study, an adaptive laboratory type coating/laminating unit was developed as the first time in textile industry and the lamination of denim-denim fabric process has been optimized through statistical analysis and modelling studies by artificial neural network (ANN) and least-square support vector (LS-SVM) machine.
Keywords: Lamination, optimization, artificial neural network, least-square support vector machine.
Pages: 30-34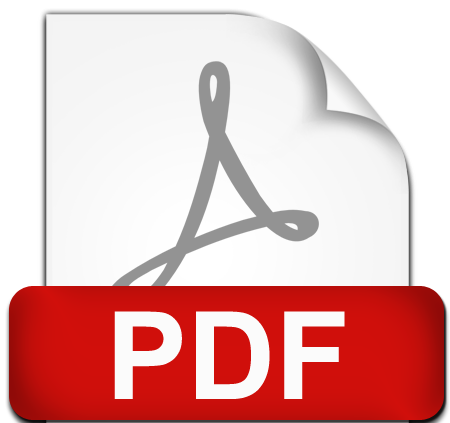 ---
MECHANICAL FIXATION OF TUFTED PILE LOOPS INTO THE PRIMARY BACKING BY USING THE PARAMETERS OF FABRIC WEAVE DESIGN - Application of Newly Developed Yarn Tension Compensation Device for Tufting of Technical Yarns
Authors: Alexandra Glogowsky, Thomas Brunke, Karin Ratovo, Alexander Büsgen and Bayram Aslan
Abstract: Tufting technology is commonly used exclusively for the production of textile floor coverings. With the e-Jerker, the TFI - Institut für Bodenbeläge an der RWTH-Aachen e.V. has developed a yarn storage element that can be parametrised and retrofitted to existing tufting machines, which allows the processing of low-stretch and high-strength pile yarns. In the future, this will enable tufting producers to offer completely new products for innovative applications in the field of technical textiles. A tufted textile is particularly suitable for applications where insulating, shielding or absorbing properties are required due to its three-dimensional pile structure. However, since the latex coatings traditionally used for securing the tufted backing are out of the question for technical applications in which high temperatures have to be considered, heat-resistant alternatives are required. In the current research project "High-Performance Tufting Structures", two alternatives were evaluated with regard to their suitability. On one hand, woven primary backing materials were developed which, in combination with the needled pile yarns, achieve the highest possible pile binding forces. This should allow the omission of coatings entirely, if necessary. On the other hand, temperature-resistant formulations for back coatings based on PU and silicone were also developed. The investigations focused on the use of glass yarns for both the primary backings and the pile yarns. In general, it can be said that both the feasibility of production and the acoustic and thermal properties of a tufted technical textile open up new application possibilities.
Keywords: Tufting, primary backing, technical textiles, weave design, heat-resistant coating, glass yarn.
Pages: 35-40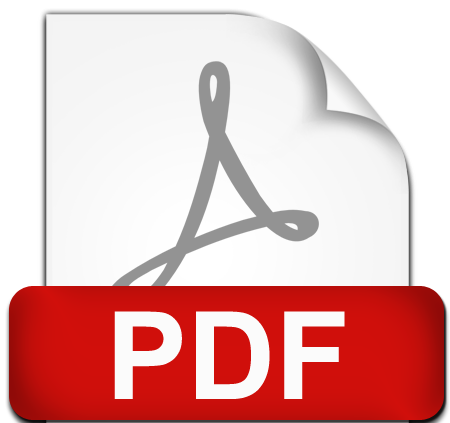 ---
APPLYING THE ARTIFICAL NEURAL NETWORK TO PREDICT THE THERMAL PROPERTIES OF KNITTED FABRICS
Authors: Sinem Güneşoğlu and Binnaz Kaplangiray
Abstract: Fabric thermal properties have been of great interest and importance for textile researchers, since they are among the major characteristics that determine wearing comfort. In this study, thermal conductivity and thermal contact properties of a large number of knitted fabrics were measured instrumentally and a learning group was proposed to train the artificial neural network (ANN) algorithm and then prediction was achieved with a strong regression coefficient. Therefore it is concluded that it was possible to predict thermal properties of knitted fabrics by using basic fabric properties as input.
Keywords: Thermal conductivity, warm-cool feeling, ANN.
Pages: 41-44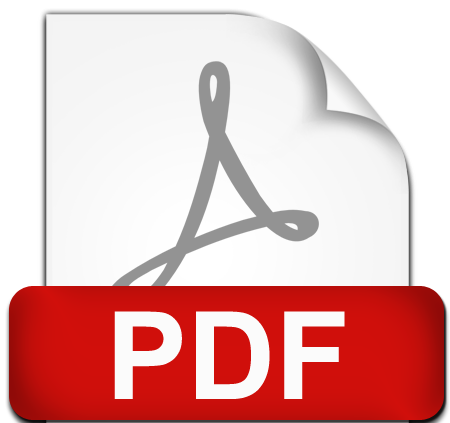 ---
EXPERIMENTAL TESTING AND FINITE ELEMENT SIMULATION OF TH-7 BENDING TEST OF SPORTS BRA TEXTILES
Authors: Michaela Hassmann and Wolfgang Krach
Abstract: The measurement of mechanical properties of textiles is essential for Finite Element (FE) simulation and virtual garment try-on software. For the determination of bending, the TH-7 device, developed by Technical University of Liberec, Faculty of Textile Engineering, was used. It offers testing of specimens in different shapes. Circular shaped specimens with a diameter Φ = 5 cm were cut from three fabrics used in the Anita momentum sports bra. These specimens were subjected to the bending test in directions from 0° to 360° turned by every 22.5° both up and down. The shape of the specimen during testing was recorded using video. From the measured bending force Fm [mN] the bending rigidity B [Nm2/m] was calculated as described in literature. The value of bending rigidity was verified in FE simulation of TH-7 bending test by comparing resulting specimen shape and bending force. None of the bending tests proposed in literature seems to provide correct values for Young's modulus E, whereas the simulation of non-linear behaviour requires a more complex approach of piecewise linear modelling.
Keywords: Bending force, bending rigidity, material properties, knitted fabrics, anisotropy.
Pages: 45-49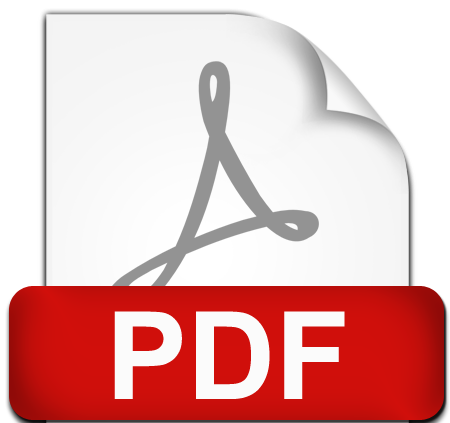 ---
DEVELOPMENT AND CHARACTERISATION OF NONWOVEN FABRICS FOR APPAREL APPLICATIONS
Authors: M. S. Cheema, T. H. Shah and S. C. Anand
Abstract: The cost of making apparel fabrics for garment manufacturing is very high because of their conventional manufacturing processes and new methods/processes are being constantly developed for making fabrics by unconventional methods. With the advancements in technology and the availability of the innovative fibres, durable nonwoven fabrics by using the hydroentanglement process that can compete with the woven fabrics in terms of their aesthetic and tensile properties are being developed. In the work reported here, the hydroentangled nonwoven fabrics were developed through a hybrid nonwoven manufacturing processes by using fibrillated Tencel® and bi-component (sheath/core) polyethylene/polyester (PE/PET) fibres, in which the initial nonwoven fabrics were prepared by the needlepunching method followed by hydroentanglement process carried out at optimal pressures of 50 to 250 bars. The prepared fabrics were characterised according to the British Standards (BS 3356:1990, BS 9237:1995, BS 13934-1:1999) and the attained results were compared with those for a standard plainweave cotton, polyester woven fabric and commercially available nonwoven fabric (Evolon®). The developed hydroentangled fabrics showed better drape properties owing to their flexural rigidity of 252 mg.cm in the MD, while the corresponding commercial hydroentangled fabric displayed a value of 1340 mg.cm in the MD. Tensile strength of the developed hydroentangled fabrics showed an approximately 200% increase than the commercial hydroentangled fabrics. Similarly, the developed hydroentangled fabrics showed higher properties in term of air permeability, such as the developed hydroentangled fabric exhibited 448 mm/sec and Evolon fabric exhibited 69 mm/sec at 100 Pa pressure. Thus for apparel fabrics, the work combining the existing methods of nonwoven production, provides additional benefits in terms of cost, time and also helps in reducing the carbon footprint for the apparel fabric manufacture.
Keywords: Hydroentanglement; nonwoven apparel; durable nonwovens; Tencel®; Evolon®.
Pages: 50-57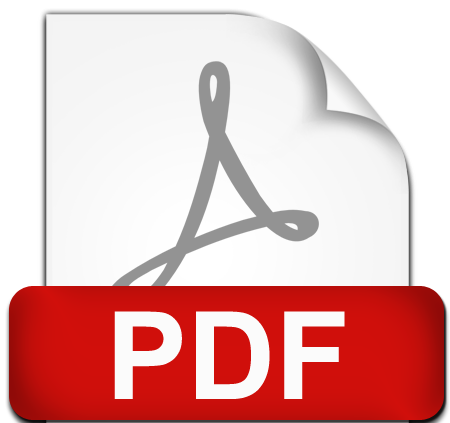 ---
COMPOSITE BASED ON GEOPOLYMER MORTAR REINFORCED CHOPPED BASALT FIBER AND CARBON TEXTILE
Authors: Hiep Le Chi, Petr Louda, Totka Bakalova and Vladimir Kovacic
Abstract: This paper deals with the evaluation of the four-point bending strength of geopolymer composite thin plates, which made of carbon grid embedded in geopolymer mortar containing various contents of chopped basalt fiber. Sodium-based geopolymer binder along with silica sand and chopped basalt fiber (0%, 3%, 5%, 7.5% by weight of geopolymer resin) are mixed together to make fresh geopolymer mortar. Then thin-plate specimens with the dimension 400x100x15 mm3 (length, wide, thickness) are produced by using one-layer of carbon grid embedded in fresh geopolymer mortar. The specimens were tested at a time period of approximately 28 days after casting. The tested results show that the increase in the chopped fiber percentage improves flexural strength (both at first-crack and peak load) of geopolymer composite thin plates.
Keywords: Geopolymer, four-point flexural strength, geopolymer mortar, carbon textile, chopped basalt fiber.
Pages: 58-62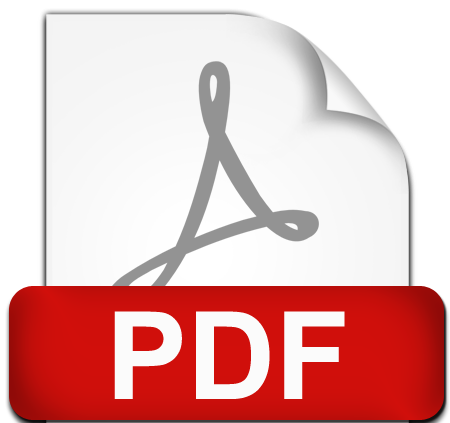 ---
AUTOMATIC ANALYSIS THE BRAIDING ANGLE OF THE BRAIDED FABRICS USING IMAGE PROCESSING TEXTILE
Authors: Yisheng Liu and Yordan Kyosev
Abstract: The braiding angle is one of the most important parameters of the braided structures, because it influences their mechanical properties. For this reason, any way of automatic inspection of the braiding angle can simplify the quality control of such products. Image analysis is one of the feasible non-contact measurement methods to obtain braiding angle. In this paper is presented a new program for image processing and analysis of the braiding angle. Nine different braided structures are analyzed manually and with the help of the program. The comparison of the results demonstrates that in the most cases the created algorithm produces accurate results but in few situations it analyses different geometrical properties in the image than those, analyzed by humans.
Keywords: Braiding angle, automatic detection, Image analysis, Image processing, Python, Hough line detection.
Pages: 63-68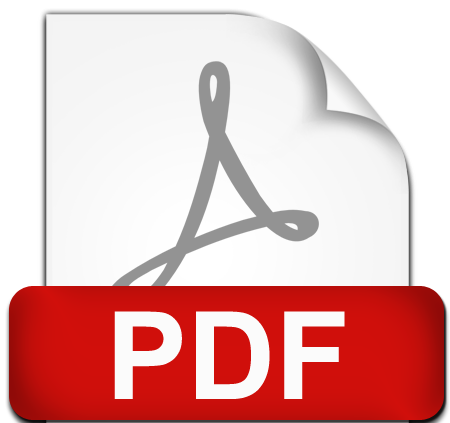 ---
OIL-TREATED FIBROUS AIR FILTERS FOR AUTOMOTIVE ENGINE INTAKE APPLICATION
Authors: Ajay Kumar Maddineni and Dipayan Das
Abstract: This work deals with development, characterization and performance evaluation of oil-treated fibrous air filters for automotive engine intake application. According to the classical theory of air filtration, an air filter would exhibit higher filtration efficiency when tested at higher face velocity. This is however not found true in the current research work. Here, the filtration efficiency of a cellulosic filter media was found to decrease at higher face velocities for relatively large particles. This happened apparently due to particle bounce and re-entrainment phenomenon. Nevertheless, it poses a major challenge to achieve the futuristic target of filtration efficiency with ever-increasing trend of engine downsizing and less availability of installation space for automotive engine intake air filter media. Here it was demonstrated that the particle bounce could be suppressed by oil treatment to the filter media, as a result, the filtration efficiency of the oil-treated filter media increased at higher face velocities for large particles, unlike the untreated ones. This behavior was explained in the light of theoretical and empirical models of air filtration. In case of less oil loading, the initial pressure drop across the oil-treated filter media was found to be almost the same as that across the untreated one. But, when the oil loading was high, the initial pressure drop increased tremendously. This behavior was discussed with the help of Davies equation by taking into account of the changes in diameter of oil-coated fiber and packing density due to oil treatment. Further, at lower dust loading, the oil-treated filter media exhibited lower pressure drop and lower filtration efficiency at lower face velocities, but, at higher face velocities, the same media displayed higher filtration efficiency but with a similar pressure drop. However, at higher dust loading, the same media exhibited higher filtration efficiency.
Keywords: Automotive engine intake air filtration, particle bounce and re-entrainment, oil-treated filter media, filtration efficiency, pressure drop, dust loading.
Pages: 69-73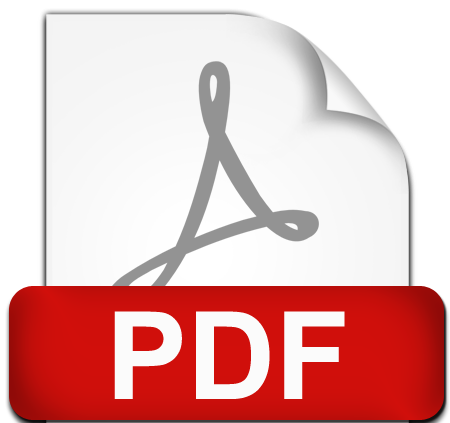 ---
PROBLEMATICS OF LARGE-SIZE BATCH WINDING OF TECHNICAL TEXTILES
Authors: Josef Žák
Abstract: When weaving technical textiles we often encounter problems that are not known from weaving ordinary textiles. This is due to the significantly different mechanical properties of the fibers forming the fabrics. At the same time, productivity pressures cause additional complications, especially in the marginal areas of weaving, whether warping or just winding the resulting product. As the resulting batch becomes larger, it becomes corrugated and consequently damages the fabric. This problem has increased in our case when weaving 3D fabric. We were therefore faced with the task of solving this problem. In the solution, we used the classical mechanics of the continuum. Due to the complexity of the problem, we had to accept some simplifications, such as the assumption of radial isotropy of the wound fabric. It turned out that the resulting relationships are quite complicated, but with the use of computing, the problem is nevertheless solvable. The result of our work is the design of the wrapping program depending on the fabric being fabricated. We have also shown that there are certain boundaries that cannot be exceeded when packing.
Keywords: Technical textiles, batch winding.
Pages: 74-78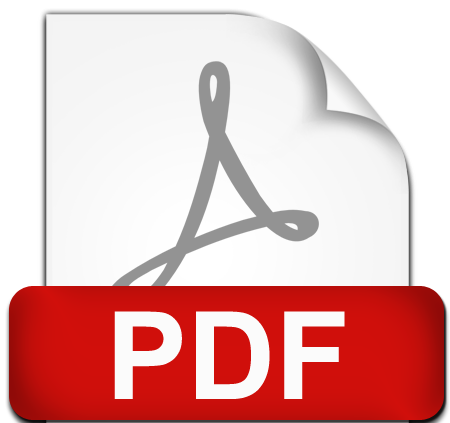 ---