Vlákna a textil, 26(2), 2019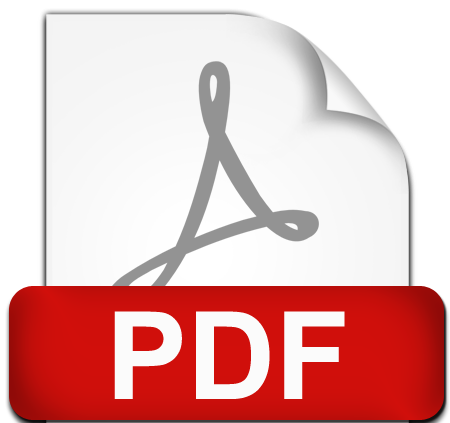 ---
SHEEP WOOL CAN BE SCOURED SUFFICIENTLY WITHOUT ANY CHEMICALS
Authors: Jana Braniša, Marcel Cvik and Mária Porubská
Abstract: In our search for an alternative method of scouring sheep wool without using any chemicals, we have tested various methods: a) wool scouring in ultrasonic bath filled with tap water at 40°C under different time modules and, b) simple maceration of wool in unheated tap water. Reference procedure was Soxhlet extraction by dichloromethane. The criteria applied to assess the efficiency of the selected procedures were the mass loss of the scoured sample and the 220 nm absorbance of aqueous extract obtained from the wool after individual scouring steps. Based on the obtained data, it was concluded that the chemical-free water scouring of 20 g wool in ultrasonic bath with the volume of 5 dm3, at 38 kHz frequency, during 4x10 min and combined with a water exchange every 10 min, provides a very good result. A comparable effect was observed using a simple unheated tap water maceration during 2x7 day intervals with a water exchange after 7 days. Both procedures are more environmentally friendly than the conventional method. Depending on the intended use and required level of wool purity, it is possible to reduce the total time of ultrasonic scouring. While the maceration requires a minimal handling and technical equipment, it is a lengthy process. On the other hand, the scouring with the ultrasonic support takes only few minutes, however, it requires an initial investment, but with a quick economic return. Both methods share a common advantage of the reduced environmental impact.
Keywords: sheep wool, ultrasonic scouring, maceration, Soxhlet extraction.
Pages: 3-8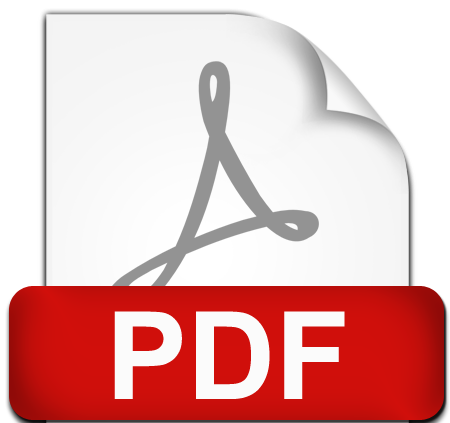 ---
DEVELOPMENT OF EQUIPMENT FOR COMPLEX MAN PROTECTION FROM ARTIFICIAL NON-IONIZING EMR
Authors: Tetiana Diachok, Sergey Bereznenko, Dmytro Yakymchuk, Mykhailo Aleksandrov, Vitalii Bakal and Mykola Budzynskyi
Abstract: The main factors that influence on the process of artificial non-ionizing electromagnetic radiation on the man were determined. The method of obtaining nanoparticles of metals directly in the structure of textile materials by impregnating them with solutions of metal salts was developed. Experimental equipment for obtaining nanoparticles of metals by the method of their sputtering by means of an electric arc in a liquid environment is developed. The experimental researches with the modification of textile materials by nanoparticles of metals were carried out and the mechanism of influence of copper nanoparticles on the structure of fabric was determined. The ways of further research for complex man protection are offered.
Keywords: Textile materials, metal nanoparticles, non-ionizing EMR, fabric, protective properties, textile materials modification.
Pages: 9-13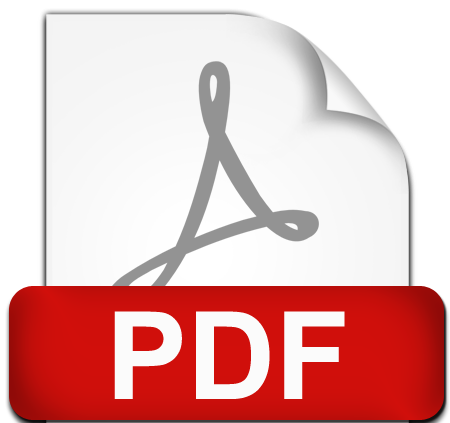 ---
OPTIMIZING SEWING SPEED FOR BETTER SEAM QUALITY OF DENIM FABRIC
Authors: Rania Moustafa Kamel Abdulaal Debes and Adnan Ahmed Mazari
Abstract: Sewing process is the most common task in any garments manufacturing company. The worker usually gets paid according to number of items made, which causes the demand to run the sewing machines at highest speeds. In this research it is determined if this high speed effect the seam strength and what should be optimum speed considering denim fabric with commonly used polyester core spun thread. The results shows that the seam strength is significantly decreases with increase of sewing speed and the acceptable quality with better production can be achieved if the sewing speed is 40 Hz.
Keywords: Sewing, needle, temperature, clothing.
Pages: 14-17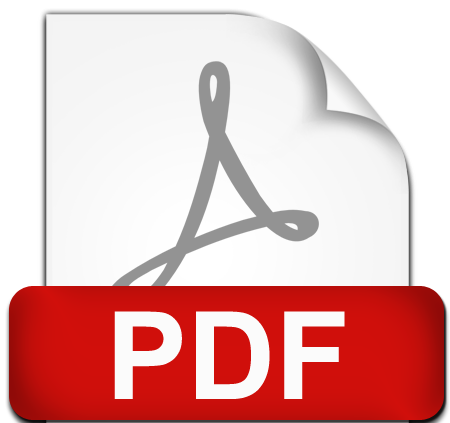 ---
INNOVATIVE METHODOLOGY AND SOFTWARE FOR QUALITY CONTROL OF NEW BAST RAW MATERIAL WITH OILSEED FLAX
Authors: Tetiana Holovenko, Viktor Kozel, Oleksandr Shovkomud, Vitalii Puts and Liudmyla Nazarchuk
Abstract: The scientific novelty of this work is to create an innovative approach to the assessment of oilseed flax straw and retted straw, on the basis of which technical specifications are declared; nomenclatures of quality characteristics of straw and retted straw as industrial raw materials and their limit values are defined, the software to improve and accelerate the process of determining the quality of new raw materials was developed. This stems from the fact that nowadays oilseed flax is a technical agricultural crop that can play a strategically important role in the formation of the domestic market of bast raw material as well as of ready-made competitive ecological products. This is a very important issue for Ukraine, as most state enterprises operate on imported raw materials, a high price of which reduces the competitiveness of finished goods in the domestic and world markets.
Keywords: Oilseed flax, straw, retted straw, quality, computer system, methodology, technical specifications.
Pages: 18-24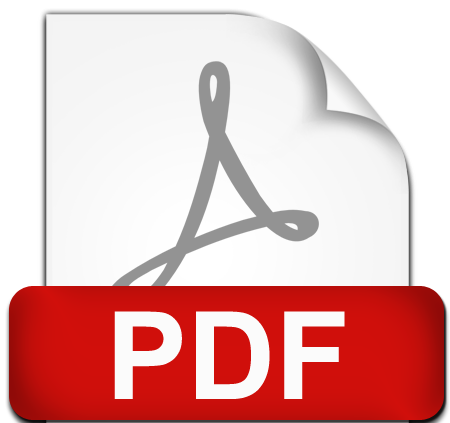 ---
TANNIN TREATMENT OF SHEEP WOOL
Authors: Hana Křížová and Jakub Wiener
Abstract: The aim of this study was to test the possibility of treating raw sheep wool with tannic acid. This treatment improves the odor of sweat wool and gives the wool antibacterial properties. The tests also suggest the possibility of anti-felt treatment. To achieve these aims, tannic acid was used as strong antioxidant. The sensory evaluation of raw wet sheep wool smell before and after tannin treatment was provided by a group of 30 assessors. This subjective assessment was supplemented by an indicative measurement of volatiles using gas chromatography. Antibacterial properties of tannic acid were evaluated by the method when eluates of treated and untreated wool were cultivated on the agar medium. The antibacterial effect of tannin has been manifested in growth of different number of bacterial colonies. Finally, electron microscope images showing some damage to wool fiber surface indicated the possibility of anti-felt treatment by using tannic acid. All results suggest that tannic acid could be an effective and ecological means of raw sheep wool treatment for use in the building or automotive industry.
Keywords: Wool, tannic acid, odor, volatiles, antibacterial.
Pages: 25-32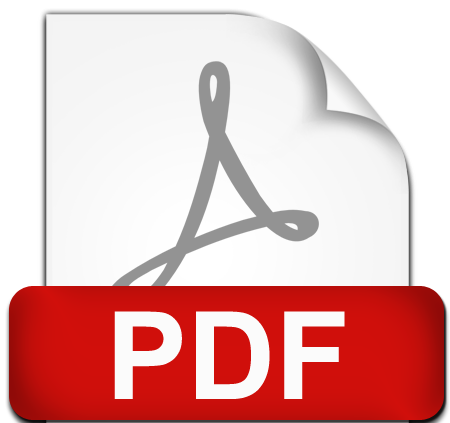 ---
ABSORBENCY AND WICKING OF WATER ON TERRY WOVEN FABRICS
Authors: Jela Legerská and Darina Ondrušová
Abstract: This paper reports the concept of absorbency and wicking of water as well as water transfer management for terry woven fabrics. Evaluated terry woven fabrics with the different material composition and structural parameters were used for the manufacturing of towels. The terry woven fabric is designed to take moisture away from the skin and it should be performed in the shortest time. Therefore, the sorption and suction properties were evaluated by measuring the absorbency and wicking. It has been proved that the material composition and basic parameters influence these properties and the high initial absorbency capacity is accompanied by a low starting suction height of the terry woven fabrics.
Keywords: Absorbency, wicking, terry woven fabrics, permeability, water transfer management.
Pages: 33-36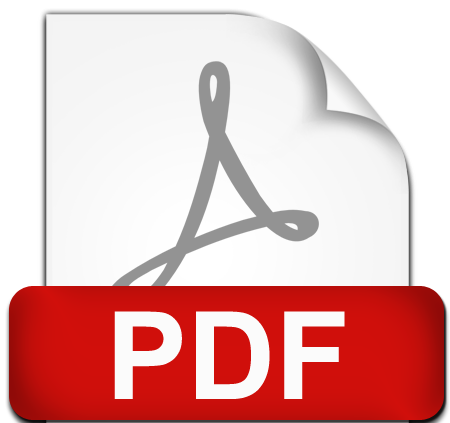 ---
PATTERN DESIGN AND MOTIF PLACEMENT OF BATIK SANGGIT IN SHORT-SLEEVE SHIRT STYLE
Authors: Mulyanto, Nadia Sigi Prameswari, Narsen Afatara and Lili Hartono
Abstract: The current trend of Indonesian fashion mode indicates a massive process of batik industrialization that drives batik transformation to any modern outfit. Along with this process, the challenge had occurred regarding to how the batik is applied in any modern outfits without sacrificing its aesthetical motif. It means the modern batik outfit requires the harmonious motif junction in every linked bloc of outfit pattern, which is archetypally called as sanggit. This research proposed a model of pattern design and motif placement of batik sanggit in short-sleeve shirt mode. The authors outline the combination between pattern design and motif placement as the essential factor to generate batik sanggit in short-sleeve shirt mode. The key is to place the motif into the blocs of the pattern designs by precisely flipping and mirroring the motif until it reach the harmonious motif junction. The harmonious motif junction could be attained by extending the motif over the measurement of pattern design that provides a space to harmonizing the motif. Thus, the motif would match each other even it is located in different bloc of pattern.
Keywords: Batik sanggit, short-sleeve shirt, pattern design, motif placement.
Pages: 37-42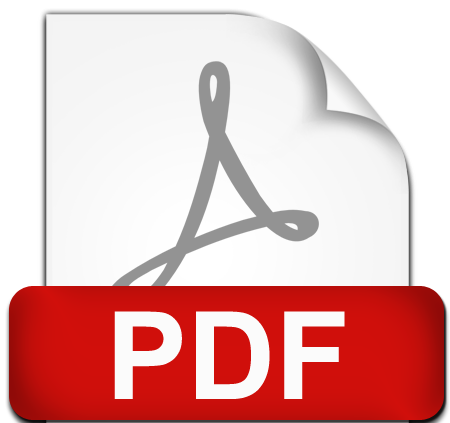 ---
ELECTRICAL, RHEOLOGICAL AND MECHANICAL PROPERTIES OF POLYVINYL CHLORIDE/COPPER PLATED GRAPHITE COMPOSITES
Authors: Dmitriy Novak, Natalia Bereznenko, Demiane Smernytskyi, Yurii Kuchynskyi and Olena Nenia
Abstract: The issue of the creation of electroconductive polyvinylchloride/copper plated graphite (PVC/COGR) composite materials is devoted to the work. There have been presented electrical (specific electrical volume resistivity), mechanical (tensile strength and elongation at break) and rheological (melt flow index) features of PVC/COGR composites in this work. An increase in the volume content of copper plated graphite in the PVC matrix results in monotonically falling curves with a well-defined percolation threshold. The decrease in tensile strength by ~1.4 times and elongation at break by ~6 times has been observed in the PVC/COGR composite films obtained by extrusion and pressing methods. The melt flow index decreases with the increase of copper plated graphite concentration by exponential law over ~3 times. The main factors that affect the electrical, mechanical and rheological properties of compositions have been reviewed.
Keywords: Polyvinyl chloride, copper plated graphite, extrusion, pressing, specific electrical volume resistivity.
Pages: 43-47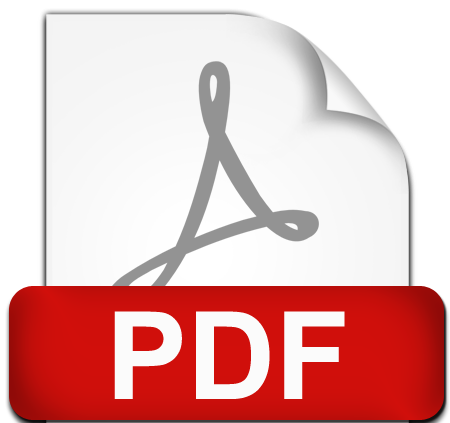 ---
STUDY OF INFLUENCE OF THE PREPARATION METHOD ON THE LIGHT FASTNESS OF COTTON KNITTED FABRIC
Authors: Olga Semeshko, Tatyana Asaulyuk, Nataliya Skalozubova and Yulia Saribyekova
Abstract: The main goal of this research is to study the effect of preparation methods (boiling, bleaching, combined boiling and bleaching principle, developed preparation principle) on the quality of cotton knitted fabric, sorption capacity in relation to reactive dyes and light fastness of colour. The quality of the preparation was evaluated in terms of capillarity, degree of removal of waxy substances, whiteness, breaking load and sorption of reactive dyes using traditional methods. The light fastness of the obtained colours was evaluated after exposure of Light Fastness Tester (Mercury-Tungsten Lamp) RF 1201 BS («REFOND») with a PCE-TCR 200 colorimeter. It has been established that high indices of light fastness of colours obtained on cotton knitted fabric with reactive dyes are ensured by the developed preparation principle.
Keywords: Light fastness, cotton knitted fabric, reactive dyes, preparation, dyeing.
Pages: 48-53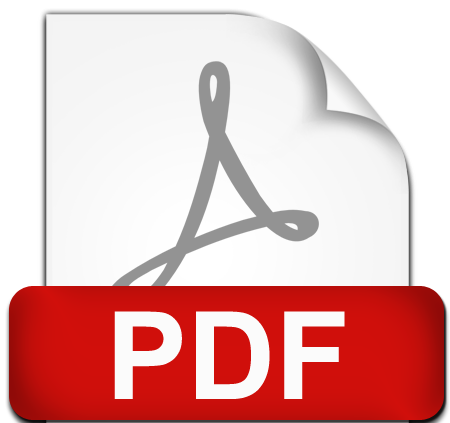 ---
IMPROVEMENT OF STRUCTURE AND TECHNOLOGY OF MANUFACTURE OF MULTILAYER TECHNICAL FABRIC
Authors: Volodymyr Shcherban, Gennadiy Melnyk, Marijna Sholudko, Oksana Kolysko and Valerij Kalashnyk
Abstract: At present during construction and operational commissioning of main oil and gas lines pipes with external factory polyethylene coating are used. Comparing to field coating of pipelines with insulation material introduction of factory insulation of pipes technology allowed for both getting a boost of pipes construction and significantly improve efficiency of its anticorrosive protection. In both, the first and the second, cases for backing up and laying pipes with external factory insulation coating the chains and cords cannot be used. Extreme pressure in the contact area leads to damage of insulation coating, inducing metal corrosion where sections with damaged insulation contact with water and soil. Woven power grips are used for laying pipes with factory insulation coating. These grips are manufactured of multilayer technical fabrics. Structure of multilayer technical fabrics and conditions of its formation on a loom determine effectiveness of the woven power grips manufacturing process. In this work the improvement of multilayer technical fabric was conducted and experimental researches of its formation on the loom were carried out. The influence was determined of warp yarn input tension, value of different tension of shed and value of spade on value of beat-up force, main technological parameter determining intensity of fabric formation process. The researches that were carried out allowed to improve the structure of the multilayer technical fabric. Comparative analysis of conditions of prototype formation and formation of proposed multilayer technical fabric on the loom was carried out. Resulting from the experiment beat-up force value regression dependences on value of input tension of warp yarns, different tension of shed and value of spade were obtained. Analysis of regression dependences allowed to determine optimal parameters of loom threading.
Keywords: Woven power grips, multilayer technical fabric, beat-up force, warp yarns tension, fabric tension, fabric breaking force.
Pages: 54-63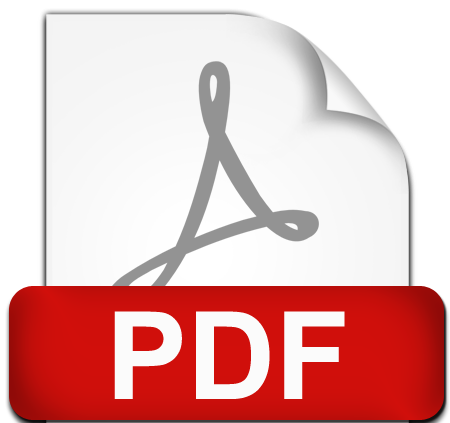 ---
ANALYSIS OF THERMAL PROPERTIES AFFECTED BY DIFFERENT EXTENSION LEVELS OF COMPRESSION SOCKS
Authors: Hafiz Faisal Siddique, Adnan Ahmed Mazari, Antonin Havelka and Radka Laurinová
Abstract: The aim of this research is to analyze the effect of various extension levels on thermal properties including thermal conductivity and thermal effusivity of compression socks. Compression socks are recommended as tool for compression therapy but discouraged because poor performance regarding its interaction to thermal properties especially the thermal conductivity and effusivity. The problem of this research is to investigate how much the circumferential extensibility of compression socks affects its thermal comfort properties. Here, gradual increase in extension values of strips depicts the different circumferences of the legs. For extension, we introduced novel extension frame attached with movable gears and revolving handle. The aim of this research is to analyze effect of gradient elastic elongation [%] on thermal effusivity [W.s1/2/m2.K] and thermal conductivity [W/m.K] in relaxed (0% extension) and extended state (up to 70% extension). To extend the compression socks a novel extension frame was used. Conclusively, we found that as elastic elongation increases, thermal conductivity and thermal effusivity changes significantly. We also have concluded for extension above 70% that the trends changes and comfort properties started to decline. Out of three socks samples, the best one was rib structured compression socks sample.
Keywords: Compression socks, thermal effusivity, thermal conductivity, novel extension frame.
Pages: 64-68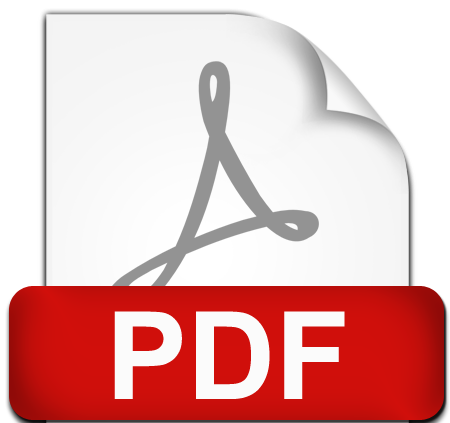 ---
WEEDS AS A SOURCE OF DEVELOPMENT IDEA ON BATIK MOTIVE
Authors: Rodia Syamwil, Eko Sugiarto, Tjetjep Rohendi Rohidi and Siti Nurrohmah
Abstract: Batik is a cultural heritage textile that becomes creative economy based on local advantage in Indonesia. The purpose of this study is to develop batik motives by using weeds as a source of ideas derived from the ecological wealth of Indonesia. The development of weed motive is done in the form of repeated and free pattern. Data were analyzed descriptively. The results showed that weeds can be used as a source of ideas for batik motives. The diversity of weed species makes the choice of a very rich motive. Weeds can be the main ornament or companion (isen-isen). The results of this study broke the World Record of the Indonesian Record Museum (MURI) as "The Proponent of Making Batik with the Staining of the Most Common Weeds" on March 1, 2016, through mordan-assisted weed extracts.
Keywords: Batik, weed, motive, local wisdom.
Pages: 69-73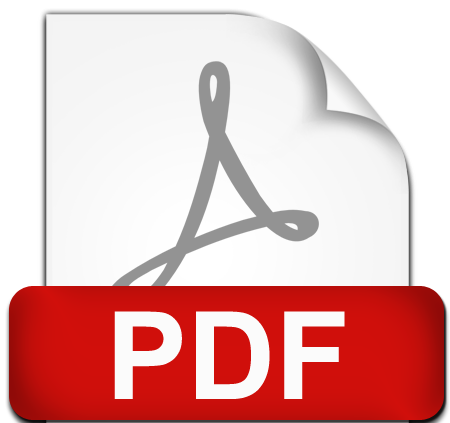 ---
METHODOLOGY FOR ASSESSMENT THE EFFICIENCY OF PRODUCTION CAPACITIES MANAGEMENT AT TEXTILE ENTERPRISES
Authors: Bobir Ortikmirzaevich Tursunov
Abstract: The article describes the method for determining the efficiency of production capacity management in textile enterprises. The methodology is based on a weighting factor and expert assessment. Despite the fact, that there are many methods of assessment efficiency of production capacities usage, much of them based on financial results of enterprise and this do not always shows causes of the problem in performance of production capacity usage. In this paper, have been elaborated method based on integral rate of results and quality of the performance of production capacity management in textile enterprises. For choosing criteria of all performance process were involved five experts in textile area, including leading engineers and managers. Proposed in article the technique is universal and it can be used in other industries. At the end of the article, the methodology was tested on the basis of real textile enterprises. According to author`s opinion, proposed method does not reflect the influence of indicators of production capacity management efficiency on the financial results of enterprises, that approved the space for further research in this area.
Keywords: Production capacity, utilization, effectiveness, production process, assessment, textile.
Pages: 74-81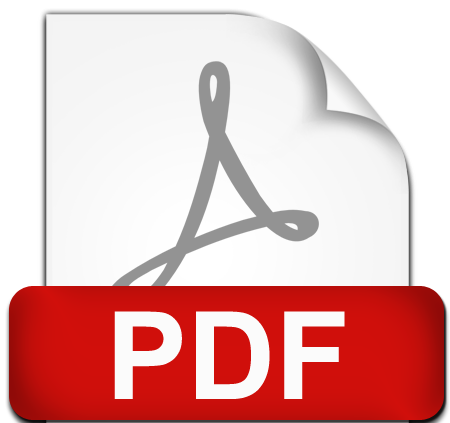 ---