Vlákna a textil, 28(1), 2021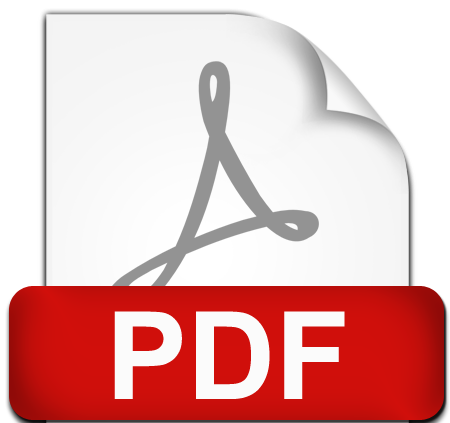 ---
APPLICATION'S BARRIERS OF QUALITY SYSTEMS IN READY-MADE GARMENT FACTORIES IN THE KINGDOM OF SAUDI ARABIA
Authors: Noor Abdulhadi Alsubyani and EmadEldin Sayed Gohar
Abstract: Most types of garment products are produced through a series of sequential processes that vary slightly from one factory to another. Each part of the manufacturing process affects the final quality of clothing. The primary purpose of quality control is to ensure the existence of the product at the lowest possible cost. In practice, this cannot be achieved by controlling production processes and minimizing the occurrence of defective production and beyond the limits of specifications. The research aims to identify the different factors that affect the quality of production of women's abaya in Jeddah, to analyze methods of women's abaya quality control and to develop proposals for methods to raise quality
Keywords: Quality systems, ready-made garment industry.
Pages: 3-6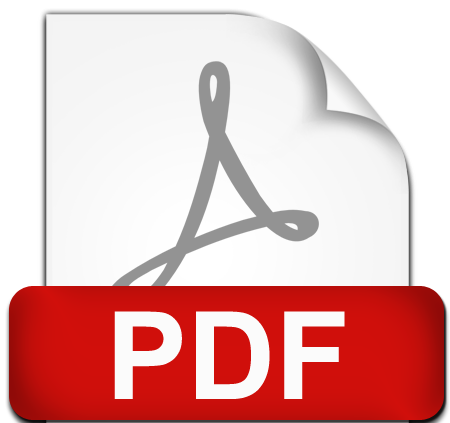 ---
SUSTAINABLE CLOTHING DISPOSAL BEHAVIOR, FACTOR INFLUENCING CONSUMER INTENTION TOWARD CLOTHING DONATION
Authors: Rakotoarisoa Maminirina Fenitra, Tanti Handriana, Idrianawati Usman, Nirahariyatie Hartani, Gancar Candra Premananto and Sri Hartini
Abstract: This study aims to explain the consumer sustainable clothing disposal behavior. We examined the factor that influences clothing donation intention behavior. This empirical study used data from 109 respondents in Indonesia. Data were collected through self-reported survey questionnaire using convenience sampling methods. Regression analysis was conducted to statistically amylase the data and tests the hypothesis. The findings show that attitude toward environment and attitude toward clothing donation positively influence clothing donation intention. Environmental attitude has a higher coefficient. Environment concerns have a positive influence clothing donation intention through environmental attitude, besides, environment concern also positively influence clothing donation intention through attitude toward clothing donation. Emotional value has a positive influence environmental attitude whereas it does not influence attitude toward clothing donation. Further, religiosity does not have any influence environment attitude and attitude toward clothing donation. This study contributes to the theory of clothing disposal behavior and has a further implication to related study. Few limitation are acknowledge in this study, finding is limited to clothing donation, although clothing disposal method forms in a different way. We suggested further study to implement our model with a different clothing disposal method such as recycling.
Keywords: Clothing disposal behavior, donation, sustainable behavior, environment concern, attitude, knowledge, religiosity, Indonesia.
Pages: 7-15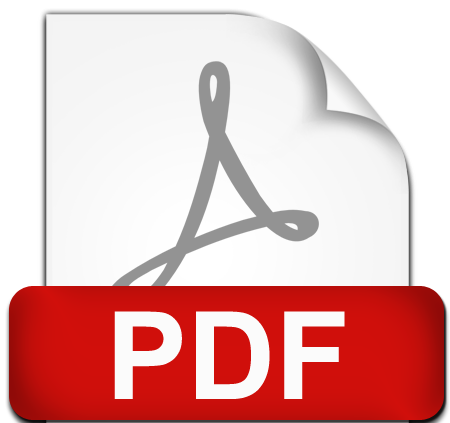 ---
REVIEW OF MEN'S SHIRT PATTERN DEVELOPMENT FOR THE LAST 100 YEARS PART 2: SLEEVE AND CUFF
Authors: Frederick Tungshing Fung, Lubos Hes and Vladimir Bajzik
Abstract: This article is Part 2, the continuation from the title of "Review of Men's Shirt Pattern Development for the Last 100 Years, Part 1: The Bodice". A look back on how the shirt sleeve and cuff were developed in the last hundred years. A discussion on the future development of the sleeve and cuff patterns will be in the conclusion.
Keywords: Sleeves, cuffs, men's shirt, fit, pattern development, history.
Pages: 16-25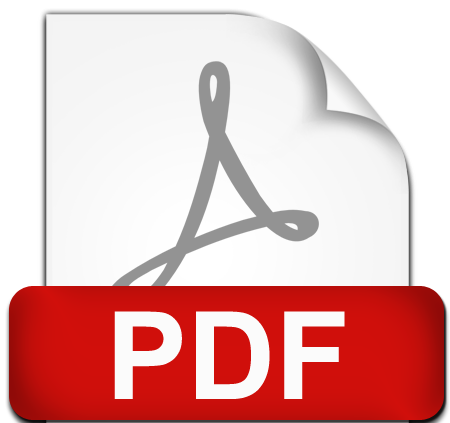 ---
THE 3rd BUCKLING PHASE OF A SEWING NEEDLE INTERACTION WITH THE HEAVY MULTILAYERED FABRICS
Authors: Wael A. Hashima and Ibrahim A. Elhawary
Abstract: In the present work the interaction between the lower end of the sewing needle and the sewn multilayer having massive fabrics is studied. The sewing needle lower end just penetrate the top layer of the cloth starts to be surrounded by fabrics and yarns that activate as fixer to the needle end. As the industrial lower end travels downward, the fixation is increased so that the needle became a column fixed-fixed ends. In the present work, it is a summed that the industrial sewing needle has a constant cross-section (CSA with 􀀁􀀂 = 1.965 mm). Actually the needle is a bar with variable (CSA) that could be transferred to a column with constant (CSA). By the way this problem is more complicated. The future vision of this work is to build stand in the laboratory to verify the different values of the critical loads.
Keywords: Sewing needle, penetration phase, column, restrained ends, buckling load, Euler and critical, equivalent length coefficient, elastic stability.
Pages: 26-30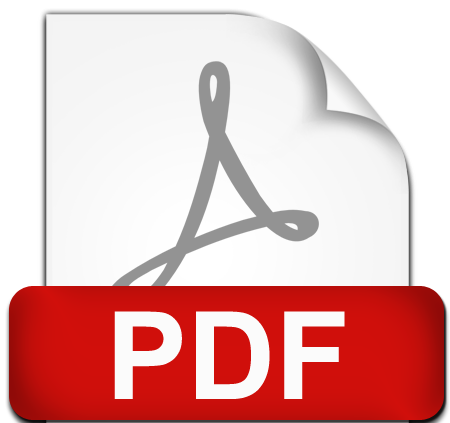 ---
A SURVEY AND DESIGN STUDY OF A PROTECTIVE CYCLING TOP WEAR
Authors: Sukran Kara, Sevil Yeşilpınar and Mert Arslan
Abstract: Cycling is a popular sport which is preferred by all age groups all around the world. As it is an active sport, it requires special types of clothing to provide comfort to the wearer. In spite being a healthy activity, cycling can result with acute or chronic injuries. In this study, an extensive survey was conducted to the cyclists in order to reveal their preferences of cycling clothes, their requirements, their accidental experiences and safety needs. By considering the survey results, optional designs of a more protective and functional cycling top wear were outlined. In order to avoid from acute injuries which were stated to be in the shoulder and arm areas the most, a para-aramid and spacer/silicon foam supported design was proposed. Also, the visibility was enhanced by the implementation of active lightening on the front and back sides of the clothing.
Keywords: Cycling top wear, survey study, protective clothing, functional clothing, clothing design.
Pages: 31-44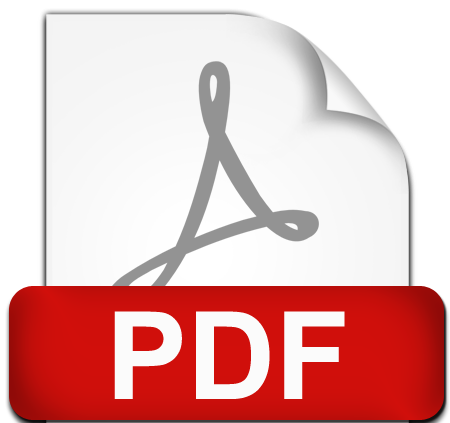 ---
IMPROVEMENT OF THE METHODOLOGY FOR ASSESSING THE CLOTHING PSYCHOLOGICAL COMFORT USING SEMANTIC DIFFERENTIAL
Authors: Svetlana Kuleshova, Oksana Zakharkevich, Julia Koshevko and Galyna Shvets
Abstract: The aim of the paper is to present the improvements of the methodology for assessing the clothing psychological comfort by using semantic differential. The differential allows one to achieve high quality of garments. It is assured by using the prototype expert system for selection of clothes according to the consumer's wishes on the basis of the methodology of Kansei engineering. The list of characteristics of the ideal clothing model was formed on the basis of theoretical research in the field of psychological comfort of clothing. The performed ranking of characteristics allows calculating of the coefficients of psychological comfort. A questionnaire for assessing the psychological comfort of clothing consists of semantic differential scales for each characteristic. The assessment based on the results of a survey has been performed by using the developed questionnaire. Improved process of the assessment of psychological comfort of sewing products allows one to form a new approach to the modern quality management system. Application of the presented methodology will further improve the process of developing an individual style in clothing.
Keywords: Psychological comfort, psychographic segmentation, ideal clothing model, semantic differential, fashion dresses, harmonized dress.
Pages: 45-55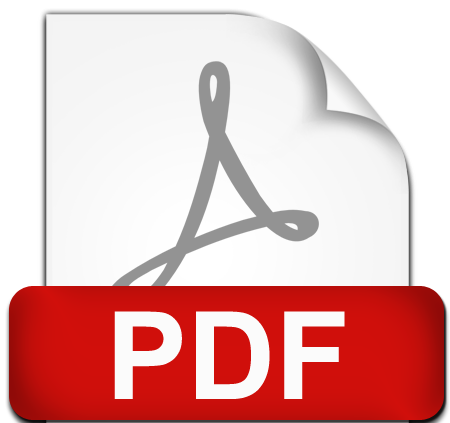 ---
EXPERIMENTAL STUDY ABOUT INFLUENCE OF REPEATED WASHING ON THE AIR-PERMEABILITY OF COTTON WOVEN FABRICS IN THE DRY AND WET STATE
Authors:Jana Novotná, Blanka Tomková, Jiří Militký and Dana Křemenáková
Abstract: This work deals with the influence of washing and moisture on the change of air-permeability of cotton fabrics and the impact of different types of seams on air-permeability. It turns out that the effect of the kind of seams does not significantly affect the air-permeability. Repeatable washing has a much more significant impact when the fabric is in a dry or wet state.
Keywords: Air-permeability, cotton woven fabrics, repeated washing.
Pages: 56-62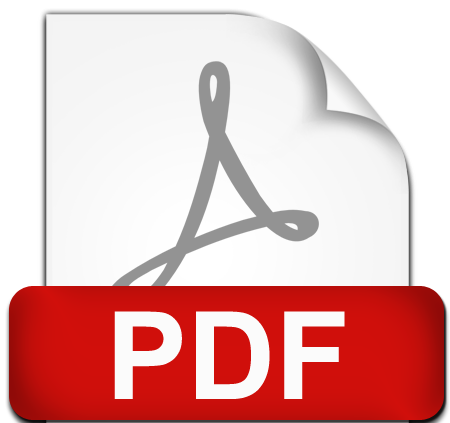 ---
STRATEGIC INDUSTRY OF SADEWA BATIK IN DEVELOPING BATIK IMAGES VIEWED FROM CORPORATE AND PRODUCT IMAGE
Authors: Tri Nurhayati, Mulyanto and Adam Wahida
Abstract:Image or imaging is a communication that is intended to create a good concept for something. It can be a product, person, place and so on. A corporate or industry must have a good image in society, the government and especially customers. Image is needed as an effort and strategy in developing industry. This research was conducted to identify the strategies employed by the Sadewa batik industry in building batik images in terms of corporate and product image. This is important to conduct because, through a good image, the industry will develop more easily, gain more trust from the public, establish relationships with outsiders and attract customers' attention to buy the products. The corporate image can be built through rebranding or changing the logo, ongoing cooperative relationships with other parties, and media involvement in encouraging the corporate image in various events. Meanwhile, product image can be created through product quality, satisfying service and affordable prices. The results of the various efforts and strategies undertaken by the Sadewa batik industry in building such a good image, nowadays its products have been widely spread in the community, both local and international markets; even their products have been able to attract customers, ranging from great businessmen to prominent figures - figures of state officials and obtain a good image from the public, stakeholders, government and customers.
Keywords: Strategy, image, batik industry, product image, corporate image.
Pages: 63-69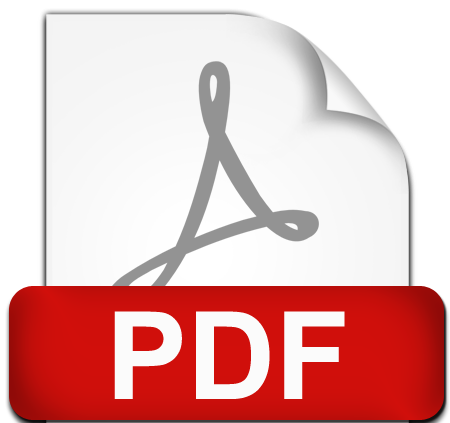 ---
MULTILAYER TEXTILE MATERIAL COATED WITH NANOPARTICLES OF ELECTROCONDUCTIVE POLYANILINE FABRIC
Authors: Ya.V. Red'ko, O.O. Garanina, A.B. Brik and Ye.O. Romanyuk
Abstract: The article is devoted to the study of self-organization processes of conductive layers of polyaniline nanoparticles in heterocoagulation on polyamide textile material. It is shown that the particle size distribution of the polyaniline dispersion has a normal distribution with a maximum of 150 nm. It is found that the electrical resistance of the multilayer textile material with a polyaniline coating obtained by method of the layer-by-layer depends on the number of layers and the type of the surfactants. The process of a heterocoagulation of polyaniline particles on the polyamide textile material is described by the quasi-chemical reaction model.
Keywords: Multilayer textile materials, polyaniline, heterocoagulation, self-organization, nanoparticles.
Pages: 70-74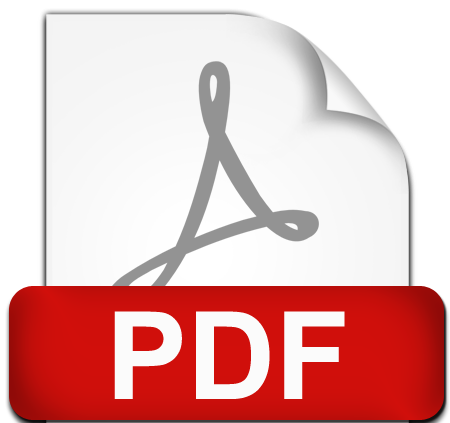 ---
DETERMINATION OF TENSION FOR POLYAMIDE AND BASALT MULTIFILAMENT YARNS WHILE WEAVING INDUSTRIAL FABRICS
Authors: Volodymyr Shcherban', Oksana Kolysko, Gennadiy Melnyk, Marijna Sholudko, Yuriiy Shcherban', Ganna Shchutska and Nikita Kolva
Abstract: Resulting from researches aimed at determination of tension for polyamide and basalt multifilament yarns while interacting with guides and operative parts of looms in the process of industrial fabrics formation, yarn tension increase according to filling areas has been found out by applying different geometrical dimensions and due to friction forces in the contact area. It has been proved that tension degree of polyamide and basalt multifilament yarns before industrial fabrics formation area is affected by the following parameters: tension prior going to guide surface, radius of guide surface curve, contact angle with yarns of guide surface, as well as mechanical, physical and structural properties of polyamide and basalt multifilament yarns. Thus, allowing to determine tension of the polyamide and basalt multifilament yarns before industrial fabrics formation area yet at the initial stages of computer aided manufacturing taking into account loom parameters, shape of yarn filling line, mechanical, physical and structural properties of yarns and industrial fabrics. This article represents the experimental research of interaction between polyamide and basalt multifilament yarns having cylindrical surfaces, imitating separating rod of yarn break detector, as well as heddle eye for automatic looms. Based on experimental researches for polyamide and basalt multifilament yarns the regression dependencies between tension degree after guide and guide's curve radius, yarn tension before guide and nominal value of contact angle has been obtained. Consistent application of the data of regression dependencies allows to determine tension of polyamide and basalt multifilament yarns before the industrial fabrics formation area. Analysis of regression dependencies helped to find out values of technological parameters, in case when polyamide and basalt multifilament yarns tension before the industrial fabrics formation areas shall have minimum value. The foregoing will make it possible to apply minimum tension of polyamide and basalt multifilament yarns for their processing at looms. Thus, it leads to reduction in yarn breakages, more efficient performance of production equipment due to reduced downtime, as well as enhanced quality of industrial fabrics. Therefore, we can argue that offered technological solutions are practically attractive. Consequently, it is reasonable to speak of possible guided management as for process of change in tension of polyamide and basalt multifilament yarns when forming industrial fabrics using looms by means of selecting geometrical dimensions for guides.
Keywords: Tension, polyamide and basalt multifilament yarn, radius of guide surface curve, contact angle.
Pages: 75-85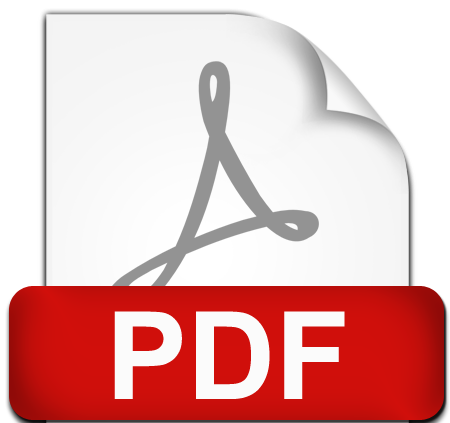 ---
THE USE OF CLOVE LEAVES (Syzygium aromaticum L.) AS NATURAL DYE FOR BATIK PRODUCTION IN KASUMEDANGAN BATIK INDUSTRY, INDONESIA
Authors: Bandi Sobandi, Triyanto, Tjetjep Rohendi Rohidi and Syakir
Abstract: The use of synthetic dyes in the batik production process has an impact on environmental pollution and threatens human health. To overcome this problem, the use of natural dyes as materials for coloring batik cloth is one of the solutions offered. Apart from being environmentally friendly, the use of natural dyes is an effort to preserve ancestral traditions that have local wisdom and as an effort to utilize abundant natural resources. This study used a laboratory experimental method using one fixed variable, namely natural coloring agent from extracted clove leaves and two changing variables, namely the fixator in the form of ferrous sulfate (FeSO4) and lime solution (Ca(OH)2). The test parameters are color resistance through the washing process and color resistance by the solar radiation process. The research was conducted collaboratively between researchers and batik artisans at the Umy May Batik Studio in Tanjungsari, Sumedang Regency. The results showed a variation in color direction based on the type of natural dye and the type of fixator used. The color of Kasumedangan batik cloth in the Cadas Pangeran motif using clove leaf extract with two different fixators produces cream and dark brown colors. Based on the test results, the color resistance to washing 40°C shows the level of color resistance of clove leaves using the ferrous sulfate fixator is good (value 4-5 from a scale of 5) and lime solution fixator is categorized as good (value 4-5 from scale 5). Meanwhile, the results of the color fastness test to light: day light using ferrous sulfate were found to be categorized as quite fairly good (value 3-4 from a scale of 5) and using lime solution was categorized as good (value 4 from a scale of 5). Based on these results, it can be concluded that the clove leaf extract can be used as an environmentally friendly dye for batik cloth and has local wisdom and added value for batik craftsmen.
Keywords: Clove leaves, Kasumedangan batik, patterned batik, environmentally friendly, natural dyes.
Pages: 86-94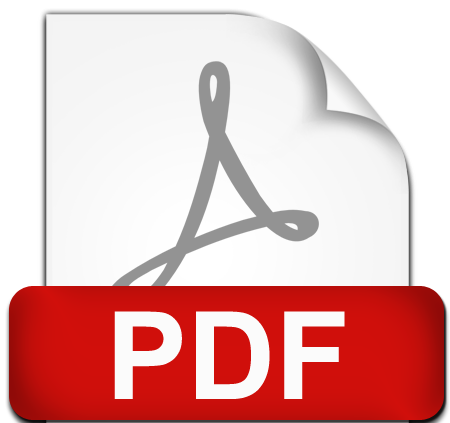 ---
EXPERIMENTAL DETERMINATION OF THE FRICTIONAL CHARACTERISTICS OF FABRICS MADE OF WOOL
Authors: Raya Stoyanova
Abstract: In the present work the frictional characteristics of fabrics made of 100% wool and woolen fabrics with admixtures of polyamide and polyester are determined. The test was performed in different directions of the woven textiles and at different compressive force. With friction of surface textile materials, the compressive force affects the coefficient of friction at rest and the coefficient of friction at sliding. This is due to the increase in the actual contact area of the friction surfaces. For accurate study of the frictional behavior of textile products, formulas for friction characteristics are used, derived specifically for fabrics - friction index, friction parameter and friction factor.
Keywords: Friction index, friction parameter, friction factor.
Pages: 95-99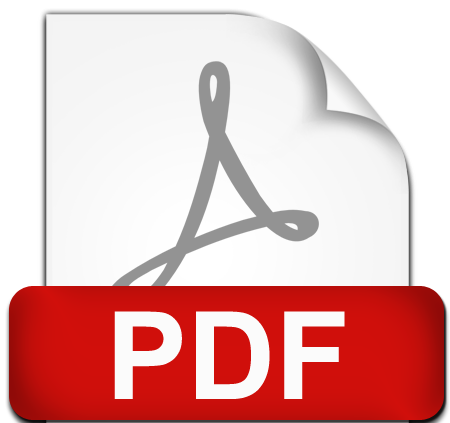 ---
ENHANCEMENT OF DYE-ABILITY OF VISCOSE FABRIC VIA MODIFICATION WITH FIBROIN REGENERATED FROM WASTE SILK COCOONS
Authors: Nguyen Ngoc Thang and Vo Thi Lan Huong
Abstract: This work demonstrated the possibility of enhancing the dye-ability of viscose fabric via surface modification with silk fibroin. Herein, silk fibroin from waste Bombyx mori cocoons was degummed and then dissolved in a lithium bromide/ethanol/water solution. The silk fibroin solution was purified using the QuixStand Benchtop system equipped with the microfiltration and ultrafiltration of hollow-fiber cartridges to gather the fibroin segments with molecular weight over 10 kDa. The obtained silk fibroin was coated onto a viscose woven fabric via the padding method. The fibroin treated and untreated viscose fabrics were stained with C.I acid blue 203 (0.5% on the weight of fabric (wof) and dyed with C.I reactive yellow 176 (0.1, 0.5 and 1.0 %wof). The presence of silk fibroin on the viscose fabric was confirmed by scanning electron microscopy (SEM), Fourier transform infrared (FT-IR) analysis and color measurement. The dyed treated viscose fabrics revealed a higher color strength (K/S) than that of the dyed untreated ones at the same initial dye concentration. The color fastness to washing of the fibroin treated and untreated viscose fabrics after dyeing with the reactive dye were good to very good. The physical analysis results indicated a decrease in the air permeability and the horizontal wicking values of the silk fibroin treated fabrics compared to the untreated fabrics.
Keywords: Bombyx mori cocoons, regenerated fibroin, LiBr, viscose, dyeing.
Pages: 100-107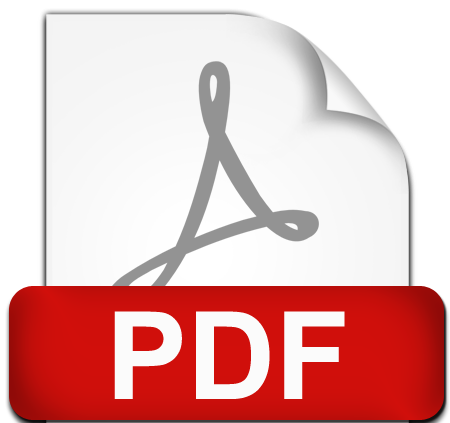 ---
REGIONAL FEATURES OF INDUSTRIAL PRODUCTION DYNAMICS IN THE RESEARCH OF TEXTILE ENTERPRISES` FINANCIAL SECURITY IN UZBEKISTAN
Authors: Elena V. Zarova and Bobir O.Tursunov
Abstract: The financial stability of a textile industry enterprise in a particular region is determined both by the results of the production and economic activities of the enterprise itself and by factors external to this enterprise, including the level of economic development of the region, the potential of industrial production on its territory, cyclical fluctuations in the economic environment and other macroeconomic factors. The initial stage of a quantitative study of the financial stability of textile enterprises in the Republic of Uzbekistan at the regional level should be the stage of clustering regions in order to identify groups that include homogeneous regions in terms of industrial growth rates, phases of economic cyclicality of industrial dynamics. This will allow, when comparing the financial sustainability of textile enterprises located in different regions, to take into account similar or different conditions of industrial development in the respective territories. The article presents a theoretical justification, a set of algorithms, as well as the results of calculations based on data from the State Statistics Committee of the Republic of Uzbekistan, which made it possible to systematize regions according to the characteristics of growth and cyclicality of industrial production for the period 2010-2018. The typologization of the regions of the Republic of Uzbekistan is relevant for a comparative assessment of changes in the financial stability of textile enterprises under the influence of the crisis caused by the coronavirus pandemic, as well as in the post-crisis period.
Keywords: Textile, dynamics of industrial production, financial stability of textile enterprises, trend-cyclical component, clustering regions, financial security.
Pages: 108-115