Vlákna a textil, 28(4), 2021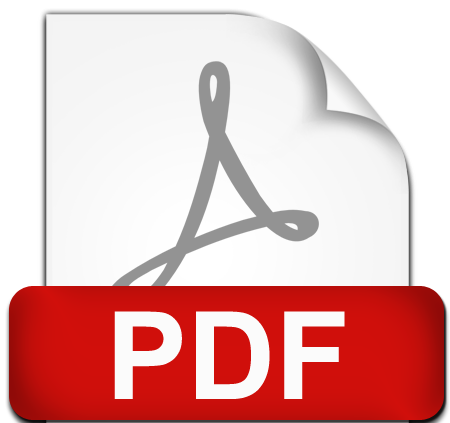 ---
UTILIZATION OF ENZYME-CONTAINING PRODUCTS OBTAINED FROM FISH WASTE IN LEATHER PRODUCTION PROCESSES
Authors: Olga Andreyeva, Anna Atamanova, Tetiana Maievska, Nataliia Raksha and Olexiy Savchuk
Abstract: The properties of enzyme-containing product obtained from fish-processing waste were studied. High enzymatic activity and structural features e.g. compatibility with collagen, as well as the results of organoleptic evaluation and analysis of biogenic fibrous material in the form of semi-finished leather products (pelt) after modification by this product indicate its possible use in biotechnological processes of leather production.
Keywords: Fish waste, enzyme-containing product, leather production, biogenic fibrous material, modification, structure, properties.
Pages: 3-10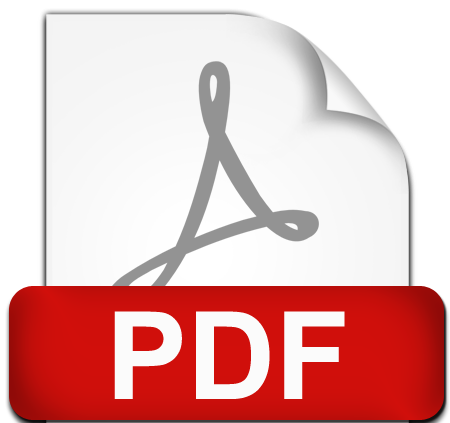 ---
INVESTIGATION OF THE TENSILE PROPERTIES OF BIFURCATED BRAIDS
Authors:Desalegn Beshaw Aychilie, Yordan Kyosev, Rotich Gideon and Amer Dabbagh
Abstract: The modern 3D braiding machines with controllable switches can produce different braid structures like tubular, core and sheath, some flat and 3D braids. One of its interesting natures is its ability to produce bifurcated structures, which are demanded in different technological areas including medical applications. The aim of this paper is to study the physical properties (tensile strength, stiffness, elongation and mass per unit length) of bifurcated braids, produced with variable braiding angle combinations. Using cotton and polyester yarns, bifurcated braids with 30° and 45° braiding angle combinations, were braided using Herzog VF braiding machine and the properties of bifurcates and unified parts were tested and analysed.
Keywords: Bifurcation braiding, tensile strength, modulus of elasticity.
Pages: 11-19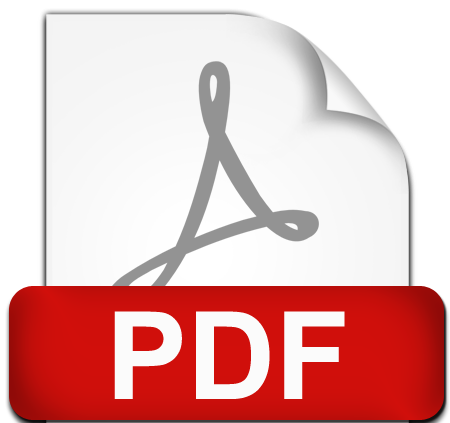 ---
INFLUENCE OF MATERIAL COMPOSITION OF BLENDED YARNS CONTAINING PHOTOLUMINESCENT PP AND PA6 FIBRES ON THEIR COLOUR EFFICIENCY
Authors: Ľudmila Balogová, Katarína Ščasníková and Mária Húšťavová
Abstract: World`s leading companies in all industrial fields try to protect effectively their sophisticated products against counterfeiting. One of affordable and cost-effective access to originality protection of textile and clothing products is application of modified fibres containing photoluminescent pigments, which besides colour change emit also light under UV lamp. The contribution focuses on preparation of twisted yarns based on standard unmodified and modified polypropylene and polyamide filaments. The polypropylene and polyamide fibres incorporate organic photoluminescent pigment with a concentration of 0.01 wt.% and 0.10 wt.% in the fibre. Degree of efficiency of the photoluminescent pigment has been evaluated objectively on packages of blended yarns by change of colour expression defined by means of b* colour coordinate in the CIE LAB colour space and by optical expression of photoexcitation under UV lamp.
Keywords: Photoluminescency, photoluminescent PP fibres, photoluminescent PA6 fibres, blended yarns, change of colour expression.
Pages: 20-24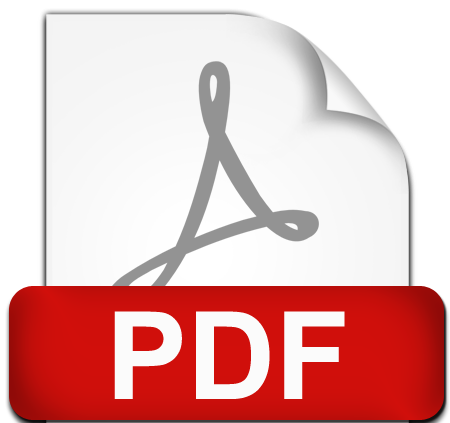 ---
SCIENTIFIC DEVELOPMENT OF INNOVATIVE TECHNOLOGIES OF OBTAINING COMPOSITE MATERIALS FROM OF OILSEED FLAX FIBERS
Authors: Olga Gorach, Olena Dombrovska and Anastasiia Tikhosova
Abstract: The article examines the ways to solve the problem of developing a scientific basis for obtaining composite materials of different functional purposes from oilseed flax fibers. Composite materials came to the forefront of production and demand for goods several decades ago, thanks to unsurpassed specific and mechanical properties as a result of growing consumer and industry demand for high-tech materials and structures. However, the combination of natural fibers with a polymeric material or matrix increases the difficulty of the process of forming composites and, as a rule, leads to problems in the physicochemical processes of interaction of the matrix and the filler. Composites with synthetic fillers have obvious advantages, but their disposal is difficult, requires the development of environmental processing technologies. The best way to save the environment when processing composite materials is to use nontoxic natural materials for their production, but this requires the development of innovative technologies for forming composite materials with natural fibrous fillers. The paper covers theoretical and experimental research in the area of processing flax raw materials. The purpose of the study is to provide scientific substantiation of developing the technologies for obtaining fillers to reinforce composite materials. In order to do it, we performed modification of oilseed flax fiber and developed technologies for processing oilseed flax straw with regulated technological and performance characteristics. The article also presents the results of the research on determining causes of low wettability of oilseed flax bast. In order to find out the causes of low bast wettability, we conducted research on examining chemical composition and anatomy of straw stems. The formulation for preparing the fiber aimed to be used as filler for reinforcement of composite materials is offered. The study suggests evaluation of the quality of composite materials produced on the basis of using modified oilseed flax fibers.
Keywords: Oilseed flax, straw, bast, fiber, composite materials.
Pages: 25-30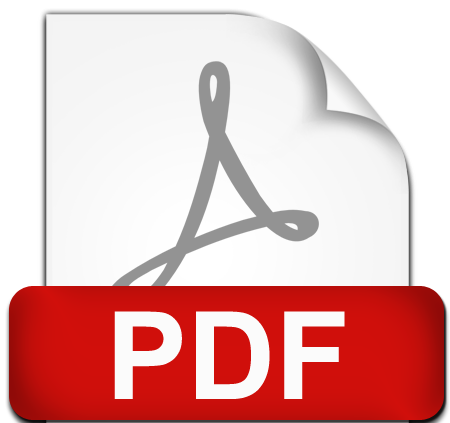 ---
EFFECT OF PHYTIC ACID ADDITION ON STRUCTURAL CHARACTERISTICS OF ACRYLIC POLYMER FILM
Authors: Ihor Horokhov, Irina Kulish, Tatyana Asaulyuk, Yulia Saribyekova, Olga Semeshko, Sergey Myasnykov, Natalia Skalozubova, Violetta Lavrik and Natalia Subbotina
Abstract: The influence of phytic and citric acids additives on the structure of polymer films formed from the Neoprint PNA/S acrylic polymer was investigated in order to develop finishing compositions for fire protection of textile materials. Standardized methods were used to study the structure formation of acrylic polymer films filled and unfilled with phytic and citric acids in various ratios. The degree of interaction between the components of the polymer system has been estimated and it was found that increasing the concentration of phytic acid enhances the interaction between the filler and the matrix. It was shown, that with an increase in the concentration of phytic and citric acids in the composition of the polymer film, the degree of crosslinking and the fraction of active chains of the acrylic polymer increase. The formation of a significant carbonized residue of the polymer film containing phytic and citric acids after exposure to an open flame is shown. The absence of splashing of the burning polymer melt, in contrast to the film formed from pure polymer, was noted, which excludes the potentially destructive effect in the form of melt dripping, which causes additional hot spots. The results obtained are of practical importance for the development of composite fire retardant finishing compositions for textile materials.
Keywords: Acrylic polymer, phytic acid, citric acid, polymer film, structure formation, coke-forming ability, fire retardant finishing compounds.
Pages: 31-35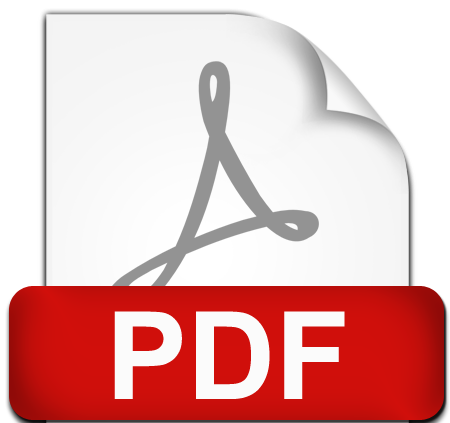 ---
DEVELOPMENT OF HYDRO-CENTRIFUGAL METHOD OF FORMING WOMENS HEADWEAR
Authors:Nikolay Kushevskiy, Vladimir Misiats, Valeria Dromenko, Vitalii Yalovyi, Svetlana Matviichuk, Inna Yakovets, Nina Merezhko, Viktor Osyka, Ninel Forostyana and Viktoria Vasylenko
Abstract: The article is devoted to the development of a new hydro-centrifugal method of forming the heads of women's headwear from fabrics of suit and coat assortment. As a working environment, it is proposed to use a liquid-active working environment (LAWE) for the formation of complex spatial forms. Theoretical substantiation of the formation method is performed by developing a physical model of the process. A method, technique and equipment for hydro-centrifugal formation of women's headwear have been developed. The research of the method by conducting one-factor and multifactor experiments was performed and the optimal parameters of formation were established. The influence of main input factors on the quality of formation of headwear parts was investigated. The adequate mathematical models of the second order of formation process were obtained. The rational parameters of the hydro-centrifugal forming process, in which the best quality of formation is achieved, were identified for each fabric.
Keywords: Hydro-centrifugal forming method, LAWE, women's hats, formation, methods of formation, coefficient of form stability, women's headwear.
Pages: 36-47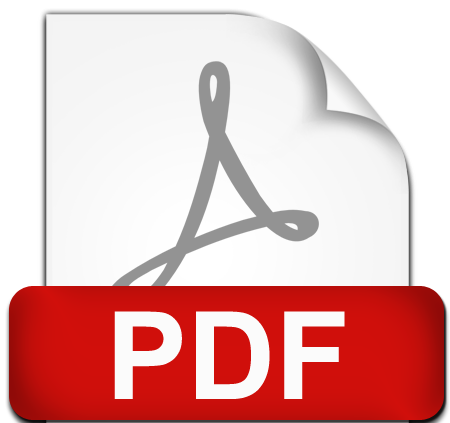 ---
THE HISTORICAL TIMELINE OF NIAS WAR ARMOR MATERIALS DEVELOPMENT AND TECHNOLOGY
Authors: Kezia Clarissa Langi, Setiawan Sabana, Hafiz Aziz Ahmad and Dian Widiawati
Abstract:This study aims to unravel the relationship between technological developments, material aspects, and historical events in the form of clothing material's function in Nias war armor. The warlike culture of the Nias people has historically emphasized the importance of war costume and weaponry. The raw material, external influences, and technology is evident in Nias war armor reflect the development of civilization on the island. Data collection was carried out by literature review, interview, field observation, and descriptive analysis. This study observes that Nias war armor was made from natural materials such as Oholu tree bark, palm fibers, pandanus leaves, animal skin, iron, and tin. The use of material in Nias armor is highly adaptive, addressing the soldiers' needs for protection, resistance, comfort, and selfexpression. This study also provides new insights into the adaptability of Nias war armor throughout history.
Keywords: Historical timeline; material; Nias war costume.
Pages: 48-57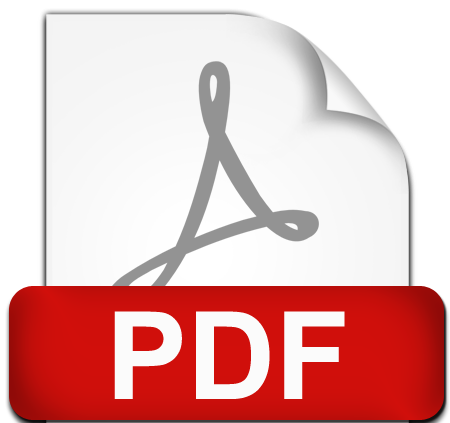 ---
THERMAL AND UTILITY PROPERTIES OF SOCKS
Authors: Jela Legerska, Jan Vavro and Andrej Dubec
Abstract: The aim of this paper was to evaluate the thermal and utility properties of sock goods. The sock assortment had a different material composition and knitted structure. Material analyses were performed on samples of socks before of measuring properties. The basis of the research was the determination of thermal insulation properties by using of a thermal imaging camera. To do this, it was necessary to know the changes in length and weight before and after wearing the socks. It has been proven that the temperature of the foot is different in the monitored parts and the composition of the textile material and change dimensions and weight does not significantly influence the thermal insulation properties of the evaluated assortment.
Keywords: Knitting structures, socks, thermal insulation, thermogram.
Pages: 58-64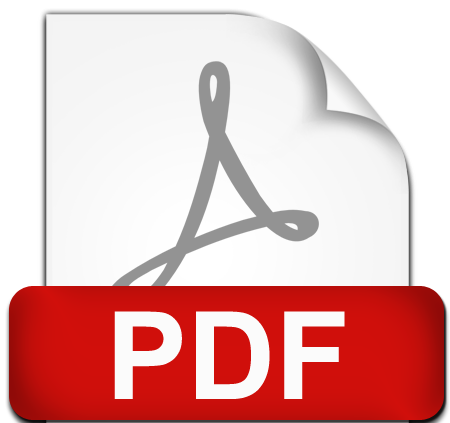 ---
PATTERN 210 FOR DESIGNING LONG-SLEEVED SHIRTS WITH SANGGIT BATIK MOTIF
Authors: Mulyanto, Figur Rahman Fuad, Endri Sintiana Murni, Desy Nurcahyanti and Dyah Yuni Kurniawati
Abstract: The purpose of this research is to formulate a pattern of batik motifs on cloth measuring 115x210 cm which can be made into long-sleeved shirts of various sizes whose motifs are still sharp. The research was conducted using qualitative descriptive methods and participatory action studies. The descriptive method is to identify and develop a draft pattern, while the participatory follow-up method is to test the draft pattern by actively involving batik entrepreneurs, motif designers and tailors. The research was conducted at the Jalidin batik business, Sragen, and data were collected through observation, interview, FGD and document analysis techniques. The results of the research are a pattern of 210 batik motifs for long-sleeved shirts in the shape of a rectangle, the length of the pattern is 210 cm and the width of the pattern is 115 cm. This pattern is relevant for developing batik motifs with an efficiency of 16%, and the resulting batik fabric can be made into long-sleeved batik shirts in sizes S, M, L, XL and short-sleeved shirts in size XXL with strong motifs. The complexity (kesanggitan) of the motif is located on the front of the shirt, the left side, the right side, the pocket, as well as certain motifs on the cuffs and collar. The shirt motif pattern is very effective and efficient for developing random or a-symmetrical batik motifs.
Keywords: Pattern 210, motif, long-sleeved shirt, sanggit batik.
Pages: 65-72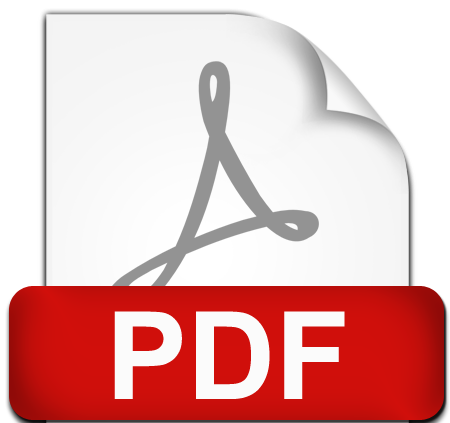 ---
THE SOLUTIONS OF TEXTILE BRANDS TO THE INVENTORY PROBLEMS CAUSED BY THE COVID-19 PANDEMIC IN SWITZERLAND
Authors: Agnes Paulovics
Abstract: This study focuses on the solutions of textile brands to the inventory problems caused by the Covid-19 pandemic in Switzerland. The aim of this research is to present a wide range of solutions to the inventory problems of the fashion industry and to analyse which solutions are most commonly used by apparel companies. An online survey is conducted for the research. 15.79% of the companies participating in the survey do not try any approach to reduce their inventory; however, all of these companies express that they do not even have inventory problems. On the other hand, 84.21% of the respondents select at least one approach from the list, which they use for inventory reduction. Companies find the approach to improve the service levels the most helpful. This approach is followed by improving forecast accuracy. Besides, the approaches: setting more focus on the quality, values, and sustainability and the three-season-strategy are popular among the companies.
Keywords: Fashion industry, Covid-19, coronavirus, textile, supply chain, inventory.
Pages: 73-82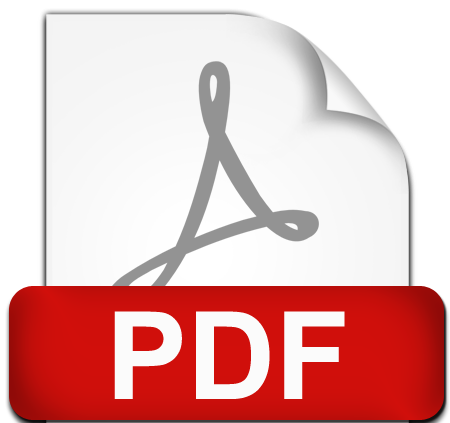 ---
TECHNOLOGY OF MAKING THERMAL TRANSFERS
Authors: Dmytro Prybeha, Julia Koshevko, Svitlana Smutko, Oksana Zakharkevich, Volodymyr Onofriichuk, Mykola Skyba, Oleg Synyuk, Svitlana Pidhaichuk, Ella Zolotenco and Sergiy Pundyk
Abstract: Nowadays, there are several ways to print images on textiles used by modern manufacturers. The choice of technology for applying the image depends on many factors: the number of products, area of the image, the number of colors in the picture, the raw material composition of the fabric, fabric colors. This work is devoted to studying the quality and stability of thermal transfer on fabrics made by screen printing. This method of applying images to textile materials in many ways is similar to screen printing. The difference lies in the fact that the idea is applied directly to the cut details or garment with direct screen printing. In contrast, transfer printing might be used to an intermediate carrier that is transferred. A study of the technological parameters of applying thermal transfer, which we made by screen printing on materials of various compositions, was carried out. The technology of applying the thermal transfer performed by the method of screen printing was developed. Recommendations for the use of equipment were developed.
Keywords: Images, textile materials, printing methods, screen printing, digital printing, sublimation printing, thermal transfer printing, printing cost, performance.
Pages: 83-88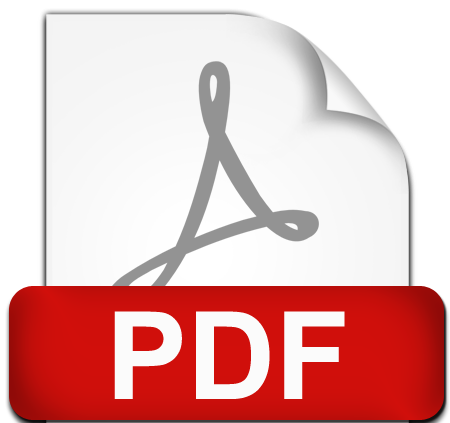 ---
INFLUENCE OF WASHING OF WOVEN LABELS PREPARED FROM POLYPROPYLENE AND POLYAMIDE PHOTOLUMINESCENT FIBRES ON INTENSITY OF LIGHT EMISSION
Authors: Katarína Ščasníková, Ľudmila Balogová and Mária Húšťavová
Abstract: The contribution focuses on examination of photoluminescent effect of woven labels prepared from polypropylene and polyamide photoluminescent fibres using concentrate containing 0.10 wt.% of photoluminescent blue organic pigment. The photoluminescent polypropylene and polyamide fibres are incorporated into construction of the label directly in the technological process of weaving. Photoluminescent effect of blue pigment has been evaluated before and after 20 washing cycles. Influence of washing on change of intensity of blue light emission in the woven labels has been assessed by two methods, using FLUOTEST device in the region of electromagnetic radiation in short-wavelength and long-wavelength ultraviolet radiation and by evaluation of b* colour coordinate in the CIE LAB colour space using ULTRASCAN XE device. Intensity of light emission of the photoluminescent polypropylene and polyamide fibres allows distinct identification of photoluminescent fibres in the labels aimed at protection of products against counterfeiting.
Keywords: Photoluminescent fibres, photoluminescent pigment, originality protection, change of colour expression, electromagnetic radiation.
Pages: 89-92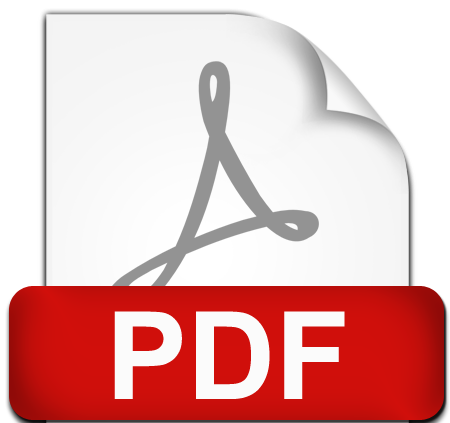 ---
FATIGUE STUDY OF SPIRO[INDOLINE-NAPTHOOXAZINES] PIGMENT USING COLORIMETRIC DATA IN A CONTINUOUS MODE OF UV IRRADIANCE
Authors: Utkarshsinh Solanki and Martina Viková
Abstract: The fatigue behavior of photochromic pigment applied on fabric is studied under different asymmetric UV irradiance times in seconds of one photochromic cycle and developed a rapid testing method for studying such chromic compounds in the future. The fatigue property of chromic compounds plays a significant role in designing possible applications such as UV sensors for outdoor applications, optical rewritable devices, and smart wearable textile-based sensors. The photochromic woven fabric was prepared using the screen-printing technique using chromic pigment. Previous studies have demonstrated the sensitivity of photochromic pigments to UV radiation's intensity during the experimentation. This work provides a different approach in testing the fatigue resistance of such photo-induced transform chromic pigment of the spiro-indolines-oxazine family. The pigment was applied on the surface of the fabric to harness as a UV sensor for outdoor applications. We found that color intensity performance and fatigue resistance can be evaluated using a relatively small amount of necessary photochromic cycles and an advanced time/intensity UV radiation exposure setup.
Keywords: Photochromism, fatigue behavior, chromic pigment, UV exposure time, color intensity values.
Pages: 93-101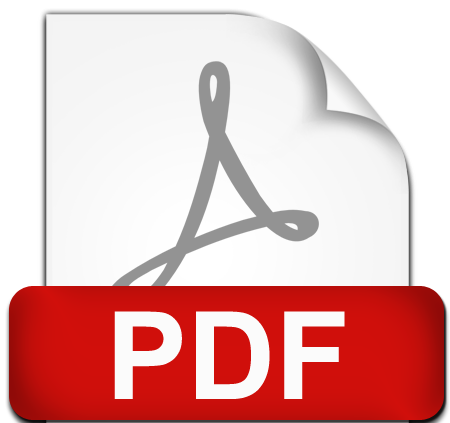 ---
MEASURING SELECTED PROPERTIES OF MATERIALS OF MILITARY CLOTHING FOR THEIR POSSIBLE INNOVATION
Authors: Jana Švecová, Radka Lopourová, Martin Novotný and Antonin Havelka
Abstract: The article deals with materials of service military clothing in the Czech Armed Forces (CAF) and their possible innovations. Useful properties were identified based on the results of a questionnaire survey in the field of satisfaction of soldiers with current military uniform. Properties as colourfastness, abrasion and pilling of materials became the subject of measurement experiment. The measurement took place in the Laboratory of Physiological Comfort of the Technical University of Liberec. The aim of the work was to create design possibilities for improving the application properties of materials. The results are a source of important information for the stage of design and innovation in the introduction of new service military uniform, leading to improved military equipment.
Keywords: Abrasion, colourfastness, maintenance system, Martindale, military uniform, pilling, property measurement.
Pages: 102-110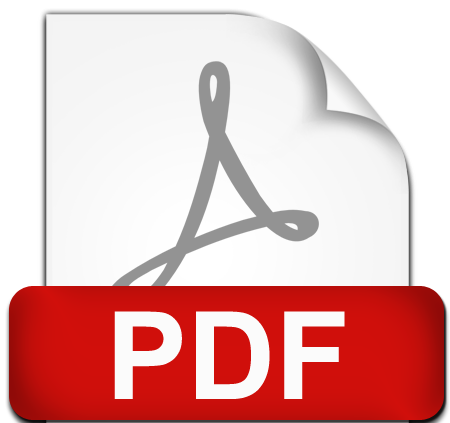 ---
EFFECT OF SPINNING AND DRAWING CONDITIONS ON STRUCTURE PARAMETERS AND MECHANICAL PROPERTIES OF PLA FIBRES
Authors: Z. Tomčíková, Š. Krivoš, D. Rerková and K. Holcová
Abstract: The biodegradable polymer, polylactic acid (PLA), is becoming more and more popular with manufacturers and traders in an effort to save our planet from plastic contamination. Pure or modified PLA is used in a variety of industrial areas, including fibres. Depending on the stereochemistry of the main chain, PLA can be partially crystalline or completely amorphous, from which its processing properties and method of use also depend. In this work the PLA of Luminy LX175 type was used. This PLA is a high viscosity, low flow, amorphous and transparent PLA resin suitable for film extrusion, thermoforming and also for fibres spinning. The influence of spinning temperature, PLA melt dosing and drawing on the basic parameters of the supramolecular structure (birefringence, sound speed and crystallinity), fineness and basic mechanical properties of fibres (Young's modulus, tenacity and elongation at break) were studied. It was found that the above-studied parameters have a significant effect on the evaluated properties of fibres.
Keywords: PLA fibres, supermolecular structure, mechanical properties.
Pages: 111-115