Vlákna a textil, 25(4), 2018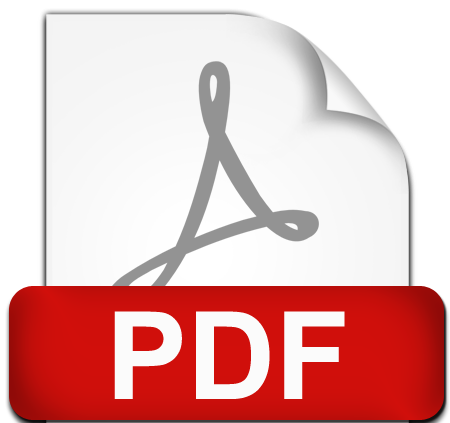 ---
ROLE OF CARBON MICROFIBERS ON ELEVATED TEMPERATURE PROPERTIES OF GEOPOLYMERS
Authors: Promoda Behera, Vijay Baheti, Jiri Militky, Petr Louda and Salman Naeem
Abstract: The present work deals with the effect of carbon microfiber addition on the development of microstructure and mechanical properties of geopolymers at elevated temperature. The carbon microfibers were prepared from recycled inexpensive carbon fibrous wastes by ball milling and then subsequently incorporated under 5, 10 and 15 wt.% loading into metakaoline based geopolymers. The addition of carbon microfibers was found to produce compact structure of geopolymers due to their pore filling characteristics and formation of additional calcium silicate or calcium alumino-silicate and sodium alumino-silicate hydrates. The geopolymer composite of 15 wt.% carbon microfiber was found to maintain the residual compressive strengths of 33.55 and 23.96 MPa at 400 and 800°C, respectively and thus recording a minimum strength loss of 19 and 42%, respectively. This behavior was attributed to decreased thermal stresses and restricted swelling of unreacted geopolymer phases after addition of carbon microfibers.
Keywords: Carbon microfibers; geopolymer; thermal stability; mechanical strength; microstructure analysis.
Pages: 3-7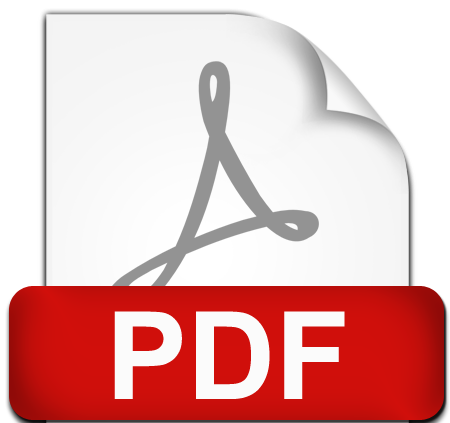 ---
THE EVOLUTION OF THE MICROSTRUCTURE OF CANE CELLULOSE MICROFIBRILS DURING COLD CAUSTIC EXTRACTION
Authors: Yurii Budash, Yelyzaveta Kucherenko and Viktoriia Plavan
Abstract: The cellulose yield depending on NaOH concentration, as well as time of cold caustic extraction (CCE) of cane has been investigated. Modeling of the extraction process has been carried out by the method of bivariate interpolation of the received dependence. Optimal NaOH solution concentration (12-13%) and time of extraction (3.5-4 days) have been defined. Behavior of cellulose fibers allocation in transversal dimension, depending on the CCE process conditions has been determined. At the parameters near to optimal, microfibrillar fibers with the average transverse dimension ~11 μm have been received. The decrease of this index to 9 μm may be due to an increase in the concentration of NaOH to 18 mass %. Increase of the process duration from 4 to 7 days does not affect the average transverse dimension of the fibers, but increases the homogeneity of their distribution at this indicator.
Keywords: Cellulose, cane, microfibrils, extraction, morphology, modeling, image analysis.
Pages: 8-12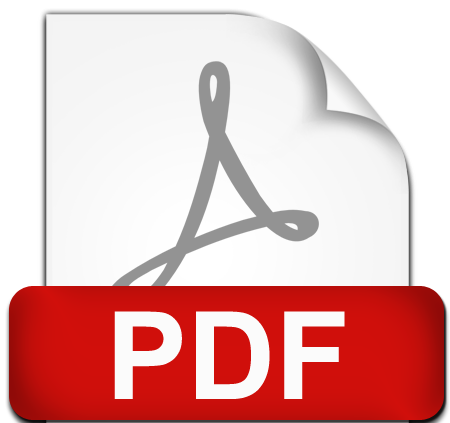 ---
DYNAMIC MOISTURE SORPTION BEHAVIOUR OF DEVELOPING COTTON FIBRES
Authors: Özgür Ceylan and Karen De Clerck
Abstract: Dynamic vapour sorption is used to gain valuable information concerning the sorption behaviour of cotton fibres during their development. Moisture sorption isotherms for cotton fibres are obtained through dynamic vapour sorption analyser during their development stages. The developing cotton fibres exhibited variable dynamic moisture sorption behaviour. The sorption rate is found to be closely related to the structural and compositional changes in cotton fibres during their maturation process. This study provides valuable insights into the driving principles of the moisture sorption process of cotton fibres may aid to develop ways to improve the moisture management properties in general.
Keywords: Moisture sorption, cotton, dynamic vapour sorption, sorption rate.
Pages: 13-15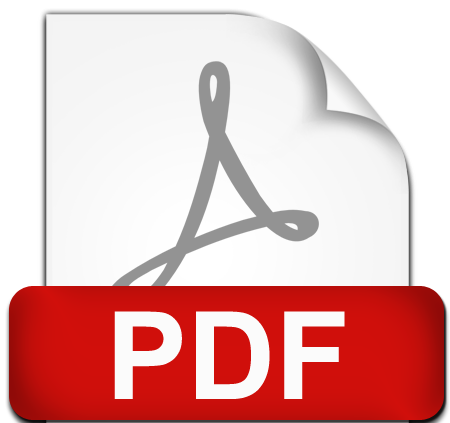 ---
IMMOBILIZATION OF PROTEOLYTIC ENZYMES ONTO SILICA NANOFIBERS
Authors: Iveta Danilová and Irena Lovětinská-Šlamborová
Abstract: Even in modern medicine, it is still necessary to remove necrotic tissue from burns in a very painful method – by using surgical instruments. It is possible to replace the surgical method with application of proteolytic enzymes directly to the wound, which removes the necrotic tissue completely painlessly. However, most enzymes are active only for a short time and under the specific conditions. The catalytic activity of enzymes can be increased e.g. by immobilization of enzymes onto the biocompatible silica nanofibers. The nanofibers must be functionalized by suitable reagents to form a ligand between silica nanofibers and amino groups of proteolytic enzymes. In our research, the nanofibers surface was modified by 3-Aminopropyl triethoxysilane firstly, than functionalization by succinic anhydride and N-Hydroxysuccinimide ester was done. As the next step, 7 different proteolytic enzymes were immobilized to the silica nanofibers surface. Proteolytic activity of enzymes was tested under conditions simulated skin burns environment (temperature of 37°C and pH 4.6).
Keywords: Burns, immobilization, proteolytic enzymes, silica nanofibers.
Pages: 16-19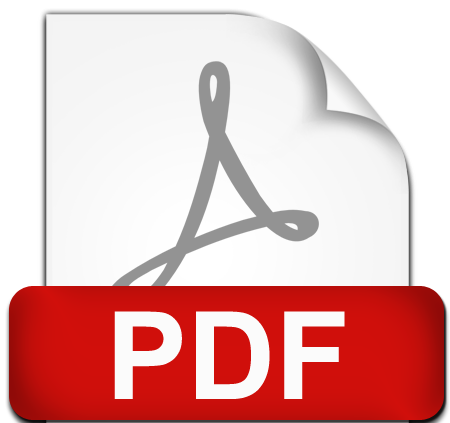 ---
MEDICAL TEXTILE EQUIPMENTS FOR CLASS ONE WITH A NON-INVASIVE CHARACTER
Authors: Antonín Havelka, Ladislav Nagy and Adnan Ahmed Mazari
Abstract: The research work is focused on the CLASS 1 medical textiles like clothes, linen, towel and other medical items for professionals and patients. These medical items are defined by the relevant technical standards and EU requirements. The requirements for the textile fabrics in the healthcare sector are determined in terms of the end use according to its purpose and usage. Basic requirements for medical items are specified in Government Regulation of the Czech Republic no. 268/2014 Coll. [1], which determines technical requirements for medical items in accordance with European Directive 93/42/EEC. This directive specifies the basic parameters of these products from the point of view of their safety and lays down classification of medical devices into classes' I-III according to the risk of use. The theme of this research is to show the characteristics of medical textiles products under Class I. Products in this class present a low risk of use from the point of view of the user's health. These are mostly non-sterile, noninvasive products that are not subject to the pre-market approval process. On the basis of a survey of the Czech market, these products are used as textile products in healthcare, rehabilitation, spa and after-care and long-term care facilities. Based on the findings and information, it is apparent from the point of view of the material composition what kind of the fabrics is commonly used in these facilities. The material composition of 36.9% of the total products consumed consist of 100% Cotton (CO) in mercerized treatment, 24.1% of the material was made of 100% Polyester (PES), material composition 65% PES / 35% CO is represented by 20.2% of products, material composition 50% PES / 50% CO is represented by 16.7% of products from offered assortment, other types of material composition and use of special fibers is represented in the assortment of medical products of Czech suppliers only Marginal 2.1% of products. It is clear that there is a need for research and development of new types of textiles in mixtures with new, functional fibers in order to achieve the special utility properties of the products. One of the key objectives was to find a suitable solution for achieving the special utility properties of the fabrics for the manufacture of medical items according to their purpose and usage. The utility value of these items are then defined in terms of the useful properties like vapour resistance, antibacterial treatment, active protection of the health of workers in the environment affected by infectious and toxic influences, better user comfort of employees and clients in terms of improvement of personal feelings and work performance, and economic product relations and easy maintenance of products with respect to environmental protection. In the field of health care, the thermo-physiological properties of clothing and the characteristics of air transport, water vapour and moisture are an essential component of comfort. Secondly, the feeling of comfort is influenced by a good make of clothing, a practical and aesthetic design. Requirements for properties are governed by ČSN P ENV 14 237 "Textiles in Health Care". This standard defines the basic properties and methods of textile testing for health care to ensure the suitability of the product for the intended use. It sets minimum requirements to meet acceptable usability.
Keywords: Medical textiles, utility properties, comfort.
Pages: 20-25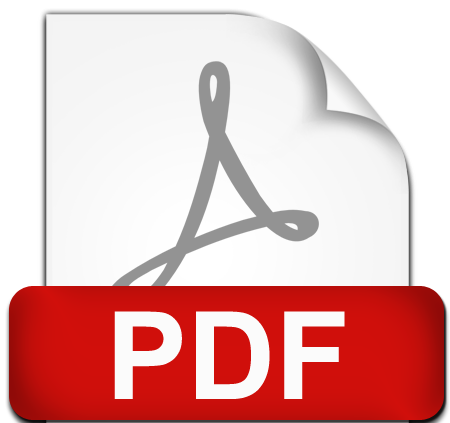 ---
APPLICATION OF HYBRID HEATING TEXTILE STRUCTURES IN CLOTHING FOR SENIORS
Authors: Antonín Havelka, Miroslav Tichý, Radek Soukup and Ladislav Nagy
Abstract: Active integral electronic elements in smart clothes can increase the utility value of the garment and the user's comfort. This article is primarily focuses on the comfort of clothing designed especially for the elderly, or people with impaired thermoregulatory capabilities. The research part is focuses on the possibilities of increasing clothing comfort of application a smart electronic textile element into garments. It deals especially with the possibilities of application of electric heating built directly into clothing for seniors, especially for clothes designed for cold environment. The proposed heating system based on embroidery with using hybrid threads can be use especially in winter clothing, but can also be used for home-use clothing or everywhere it is disadvantageous or inappropriately to increase the ambient temperature. The main goal is to improve physiological comfort and ensure thermal comfort in the winter months. From the textile point of view, it is important to ensure that the integration of the heating structure into the garment in order to fulfil its function as best as possible and allow the normal maintenance of the garment by the user and have no impair to the physiological comfort and other utility properties which are also important for the garment. In the case of seniors, the electronics must contain safety features to prevent tampering and avoid the risk of injury to the user. The textile part must therefore comply with both the textile and maintenance requirements as well as the electrical properties. When using active elements in clothing, we need to address the issue of safety, routine clothing maintenance, battery placement, electronics interconnection, durability and other aspects of textile and electronic character. This paper describes the possibilities of creating heating elements using an embroidery machine and the possibility of their integration into selected types of clothing. A practical example then demonstrates the use of hybrid threads that are applied by embroidering the heating structure directly onto a suitable textile backing, demonstrating their potential for increasing the utility properties of the garment.
Keywords: Thermoregulation, clothing, comfort, heating, smart textiles.
Pages: 26-30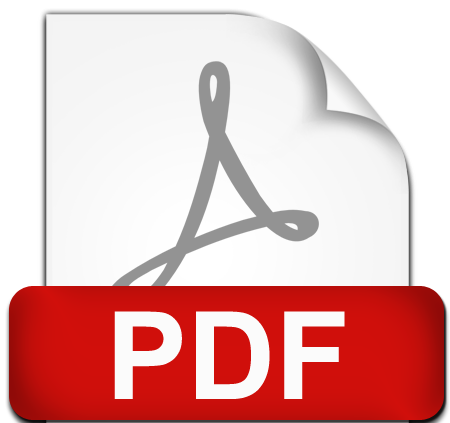 ---
EVALUATION OF THERMAL PROPERTIES OF TEXTILE STRUCTURES UNDER FAST FLOWING AIR CONDITIONS
Authors: Eva Hercikova, Petra Komarkova, Viera Glombikova, Antonin Havelka and Zdenek Kus
Abstract: The subject of this article is the evaluation of thermophysiological comfort of clothing under influence of flowing air. For this purpose a special device has been created, which is capable of generating an air flow of variable velocities. Under these conditions the values characterizing thermal insulating properties of the textile material sample are recorded on a human arm model which is placed in the wind tunnel.
Keywords: Thermophysiological comfort, thermal insulation, aerodynamic tunnel, fast flowing air.
Pages: 31-34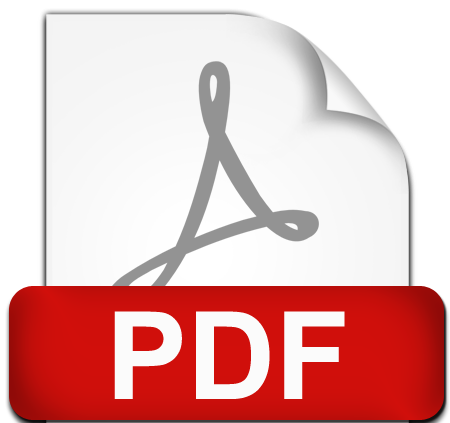 ---
SIZE DETERMINATION OF SHOCK-ABSORBING PACKAGES OF COSTUME ELEMENT MATERIALS FOR PROTECTION AGAINST IMPACT LOADS
Authors: Mariia Ivasenko, Svitlana Garkavenko, Viktoriia Kernesh and Natalia Borshchevska
Abstract: The article defines the directions for the optimization of shock-absorbing parameters of sports and dance costume elements. The specific body movements, topography of damage and wearing were taken into account. The theoretical and practical research and substantiation of the design features of a protective costume were done on the basis of the concept about an athlete as a biomechanical system. As a result, the dimensions of the package of materials for knee pads were calculated and the recommendations concerning the design features of shock-absorbing packages for various sports and dance directions were given.
Keywords: Sports and dance costume, biomechanical system, topography of damage, shock absorbing material packages.
Pages: 35-40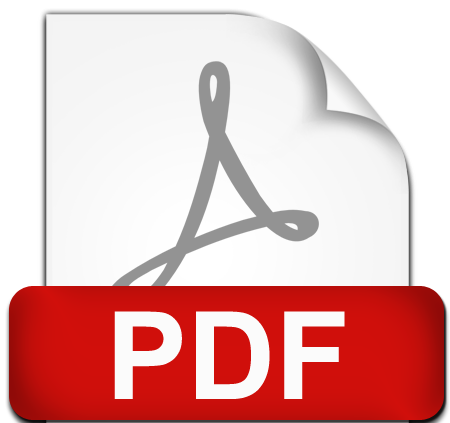 ---
CARBONIZATION OF KEVLAR FABRICS FOR EFFECTIVE EMI SHIELDING APPLICATIONS
Authors: Daniel Karthik, Vijay Baheti, Veronika Tunakova and Jiri Militky
Abstract: In the present work, porous and electrically conductive activated carbon fabric was produced by heating Kevlar fabric wastes using novel single stage carbonization. The influence of carbonization temperature of 800, 1000 and 1200°C on physical and morphological properties of activated carbon fabric was studied from EDX and SEM analysis. Additionally, the electrical conductivity was also measured. At the end, the utility of prepared activated carbon web was investigated for electromagnetic shielding ability in high frequency (i.e. 2.45 GHz) and low frequency regions (i.e. below 1.5 GHz) using waveguide method and coaxial transition line method respectively. The activated carbon fabric produced at 1200°C showed maximum shielding effectiveness in both high and low frequency regions. For single layers of 1200°C carbon fabric, the electromagnetic shielding effectiveness of 40.5, 41.8, 45.1 and 50.9 dB was found for respective frequencies of 30 MHz, 100 MHz, 1 GHz and 1.5 GHz. This behaviour was attributed to increased absorption of electromagnetic radiations due to its higher porosity and also to increased reflections of electromagnetic radiations due to its higher electrical conductivity.
Keywords: Activated carbon, electrical conductivity, electromagnetic shielding, Kevlar fabric wastes, physical activation, specific surface area.
Pages: 41-44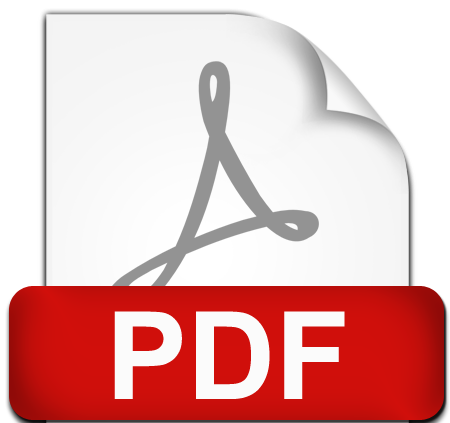 ---
RELATIVE SURFACE AREA OF NANOMATERIALS - DREAM AND REALITY
Authors: Jiří Militký, Dana Křemenáková and Rajesh Mishra
Abstract: The nano fibrous assemblies (membranes) are extremely thin in the order of a few microns only. They have often relatively smaller porosity compared to micro fibrous membranes. Thus by considering their porosity as well as thickness, the nano fibrous membranes do not offer so huge real surface area as is evaluated from standard approach (surface area-to-volume or surface area-to-mass ratio) because the volume or mass are for nanofibrous materials too small. Rather the micro fibrous assemblies (membranes) provide sufficient real surface area of fibrous phase for end use applications e.g. filtration or surface activation. For estimation of relative surface area it is proposed to use surface area-to-macro surface ratio which is dimensionless and dependent on porosity as well as thickness. The advantages of this definition of relative surface area are demonstrated on the example of PA 6 nano and micro membranes.
Keywords: Relative surface area, nano membranes, micro membranes.
Pages: 45-50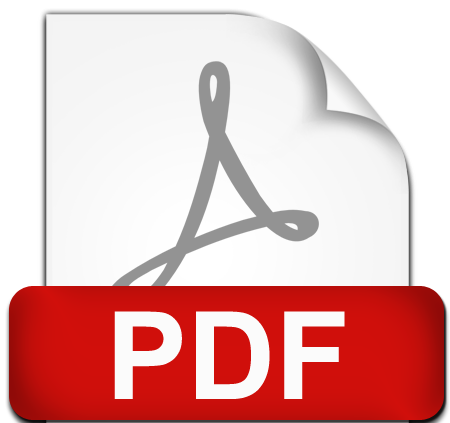 ---
BEHAVIOR OF TWO AND THREE-FOLD TWISTED MULTIFILAMENT YARNS
Authors: Eva Moučková, Iva Mertová, Šárka Hajská and Monika Vyšanská
Abstract: This work deals with analysis of the behavior of two and three-fold twisted multifilament yarn in dependence on twist level. The structure and consequently various parameters and properties of filament fibers bundle are changed due to twisting. For experiment, two and three-fold twisted polyamide and polyester multifilament yarns were used. Selected properties such as tenacity, breaking elongation, twist take-up and structural parameters (multifilament yarn diameter and packing density) were observed and evaluated. The experiment showed that with increasing twist coefficient the twisted multifilament yarn twist take-up increases, whereas the yarn diameter decreases and the packing density increases-up to the value of twist coefficient of 60 - 70 ktex1/2m-1. Tenacity showed decreasing tendency with increasing twist coefficient from the level approximately equal to 50 ktex1/2m-1 (which corresponds to the angle of peripheral fiber inclination of ẞD = 12°) due to lower coefficient of fiber stress utilization in the twisted multifilament yarn. The behavior of the two and three-fold twisted multifilament yarns in terms of utilization of fiber tenacity and yarn breaking elongation was predicted using theoretical models. The significant correlation coefficients between experimental and predicted breaking elongation verified the validity of the corresponding theoretical model. The comparison between the two and three-fold twisted multifilament yarns of the same raw material at the same twist coefficient showed that observed number of single multifilament yarns in the twisted yarn has not any influence on analyzed properties except tenacity and yarn diameter. Moreover, saturated twist of multifilament yarn was discussed.
Keywords: Multifilament yarn, twist, tenacity, breaking elongation, utilization of fibre tenacity, twist take-up, packing density.
Pages: 51-60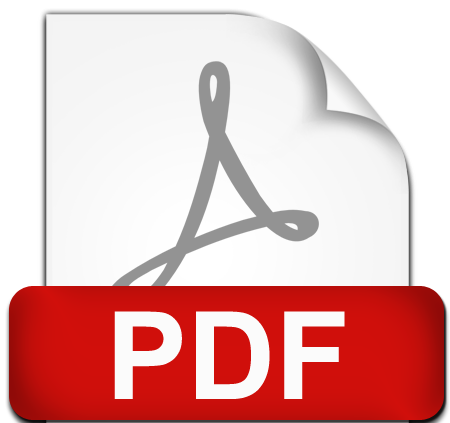 ---
LONG-SLEEVED SHIRT PATTERN AS GUIDELINES FOR DESIGNING A SANGGIT MOTIF BATIK SHIRT
Authors: Mulyanto, Nadia Sigi Prameswari, Mohamad Suharto and Narsen Afatara
Abstract: The aim of this research is formulating the long sleeved motif pattern of shirt which can be extended into various sizes of long-sleeved batik shirt in which the motif is sanggit patterned. This employed action-participatory research to test the draft pattern by actively involved the batik entrepreneurs, motif designers and tailors. The data were collected through the techniques of observation, interviews, FGDs and document analysis. The result produces a pattern of long-sleeved rectangular shirt motif, 115 cm width and 250 cm length, divided into 12 symmetrical objects of vertical axis. The pattern works to develop the motifs, which can be made into a long-sleeved batik shirt of various sizes (S, M, L, XL and XXL). It is quite effective and efficient to develop random batik asymmetrical motifs and the resulting motif can meet sanggit at the front shirt or buttons, the left, right sides, pocket and specific motifs on cuff and collar parts.
Keywords: Patterns; motifs; long-sleeved shirts; batik; sanggit.
Pages: 61-70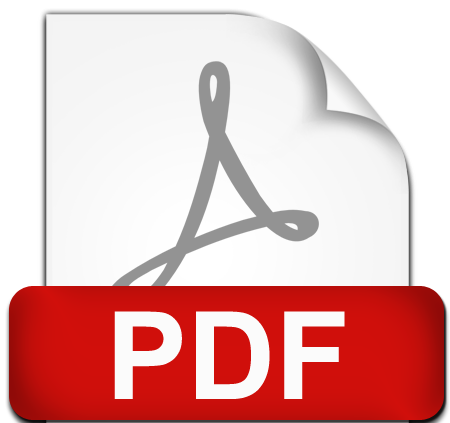 ---
A PROPOSAL FOR DESIGNING KNITTED FABRIC FOR THE "WEAR PROMOTES EXERCISE EFFECT" WITH THE PURPOSE OF IMPROVING COMFORT
Authors: Yoshitaka Niimi, Antonín Havelka and Hiroyuki Kanai
Abstract: In this paper a study on Compression IW (Inner Wear), the base fabric of TIW (Training Inner Wear), which promotes the exercise effect while walking, will be described. Although the function of clothing is to make and keep a comfortable environment with thermal, compression and tactile comfort, the comfort of TIW has so far not been considered. The main purpose of this research is to recommend TIW, which can be used to make comfortable clothing and maintain the exercise effect in casual wear. Proposed samples of base fabric for TIW were designed by focusing on "material / fineness / density / PU mixing ratio" to improve comfort and maintain function. The thermal properties that are important for clothing comfort were evaluated; especially thermal resistance and water vapor permeability, and tensile properties that are related to fabric stiffness and hoop tension were also measured, because TIW works on the principle of suppressing clothing deformation. These results will be reference values for designing TIW's base fabric.
Keywords: Functional clothing, Compression inner wear, Thermal comfort, Tensile property.
Pages: 71-77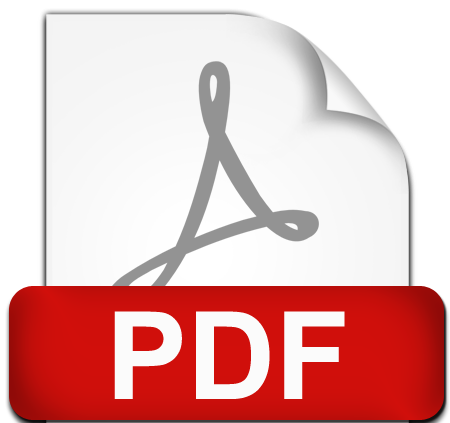 ---
PREPARATION OF ANTIMICROBIAL NANOADDITIVES AND THEIR CONCENTRATES BASED ON NANO CaCO3, NANO TiO2 AND NANO ZnO FOR THEIR APPLICATION IN POLYPROPYLENE FIBRES, POLYPROPYLENE AND POLYETHYLENE FOILS
Authors: Jozef Šesták, Katarína Ščasníková, Andrej Dubec, Štefan Krivoš and Peter Michlík
Abstract: The paper presents results of the research aimed at development of antibacterial (AMB) nanoadditives prepared by alternative methods using different types of nanocarriers. Results obtained by classical method of preparation-compounding of a carrier and a nanoaditive containing Ag ions, and by socalled progressive method using nanosols incorporating Ag, prepared by sol-gel technology, are compared. The prepared AMB nanoadditives were incorporated in two PP and PE polymer masterbatches with the aim to prepare solid AMB nanodispersions for additivation of PP fibres and PP, PE cast foils. Results from evaluation of antimicrobial efficiency of the AMB nanoadditives, applied on PP fibres and foils, against Escherichia coli CCM, performed according to the methods specified in AATCC 100: 2015 and ASTM E 2149, are reported. Application possibilities of the modified PP fibres and foils are outlined in the conclusion.
Keywords: Antibacterial nanoadditive, nanoCaCO3, nanoTiO2 and nanoZnO carrier, antibacterial efficiency, antimicrobial nanoadditive, PP masterbatch, color, processing and antimicrobial properties.
Pages: 78-85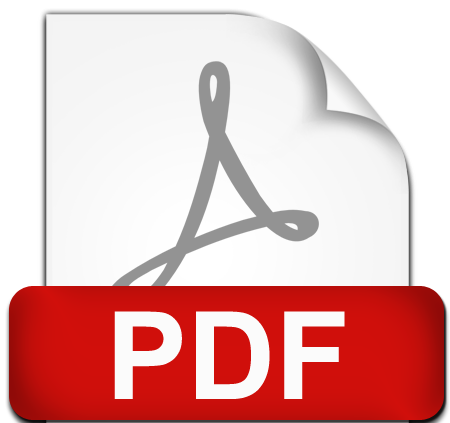 ---
CARBON NANOTUBES AS FILLER FOR ELECTROMAGNETIC INTERFERENCE APPLICATIONS
Authors: Jan Vácha
Abstract: This work examines the electrical properties of composite thermoplastic polymer matrix and carbon nanotubes. As basic matrix polybutylene terephthalate was used, to which nanoparticles in the weight percentage ratio were added. As filler multi-wall carbon nanotubes in various percentages by weight ratio were used. The nanocomposite was made by the Arburg injection molding machine. For evaluation of electrical behavior electromagnetic interference of the final composite materials with and without added nanofillers was measured. In this paper also mechanical properties are evaluated. These results are compared and discussed. Influence of conductive filler (multiwall carbon nanotube) on electrical and mechanical properties is evaluated and valid conclusions are deduced based on these findings.
Keywords: Carbon nanotubes, nanocomposites, injection molding, electromagnetic interference.
Pages: 86-89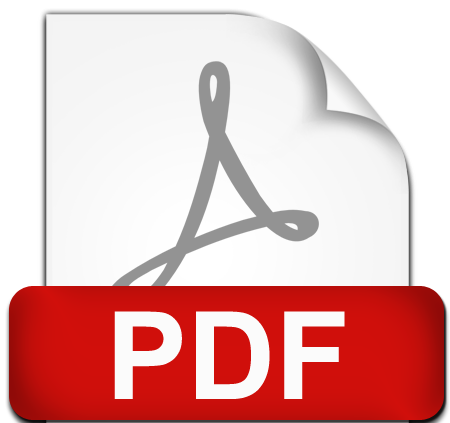 ---
ECONOMIC EFFICIENCY OF TEXTILE MATERIALS CUTTING DESIGNER COSTUMES OF HOSPITALITY FACILITIES
Authors: Dmytro Yakymchuk, Oksana Dzyundzya, Valentyna Burak, Irina Shvets, Yuriy Shvets, Nadiia Myrhorodska, Polishchuk Oleh, Dzmitry Karneyenka and Stanislau Krasner
Abstract: The cutting process of textile materials for costumes of hospitality facilities at the expense of use a new flywheel design is described in the article. A series of experiments was conducted, which allowed to explore the cutting process from point of view of equipment energy efficiency. Maximum values of energy consumption for layers from variety of materials for costume and coat fabrics were determined. Comparison of existing press equipment with improved allowed to establish the economic efficiency of its application.
Keywords: Textile materials, cutting, frequency drive, cutting press, flywheel, hospitality facilities, costume.
Pages: 90-93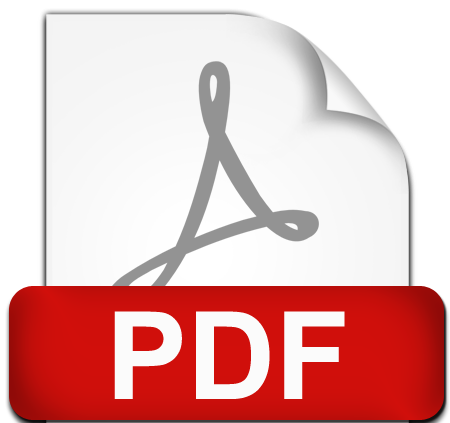 ---
PROVISION OF THE QUALITY OF DECORATION OF SEMIFINISHED FASHIONABLE CLOTHES, MADE OF SUITING FABRICS WITH COTTON CONTENT (DENIM TYPE)
Authors: Olga Yezhova, Kalina Pashkevich, Marina Kolosnichenko, Oksana Abramova and Liudmyla Nazarchuk
Abstract: The article is devoted to the problem of provision of the quality of decoration of semi-finished fashion products from the fabrics of suiting group of denim type, embroidered by a machine method. Standard methods of the research of geometric properties of textile materials (thickness, surface density), as well as rupture characteristics at constant-rate-of-extension (CRE) testing machine (force at rupture, extension) are used. The embroidery of the samples is made using the Brother Innovis 750S machine. As a result of the analysis of 7 samples of the materials of suiting group, "stretch-denim" type, it is found that elongation at rupture in weft of all of the samples exceeds the value of such indicator in warp and reaches 37.5%, and the samples with elastane and polyamide content have higher value of the indicator. The conducted correlation analysis showed a strong correlation between weight and force at rupture in warp (r = 0.84), as well as between weight and thickness (r = 0.74). All samples of denim-like fabrics are conventionally divided into 3 groups in accordance with their elongation at rupture in weft: 1) 30 - 40%; 2) 20 - 30% 3) 15 - 20%. Classification of the defects of embroidered semi-finished products is improved. All defects are divided into: 1-dimensional (stitch defects); 2-dimensional (defects of setting the fabric in the embroidery frame, embroidery defects); and 3-dimensional (deformation of the embroidered area; deformation of the area, adjacent to the embroidered area; deformation of the materials along the embroidery frame line). The method of evaluation of the quality of semi-finished products embroidery using the 4-point scale (where 0 - unsatisfactory, 3 - no identified defects) is proposed. Evaluation of embroidery with a complex design is recommended to be carried out separately for each area of the image. The use of a duplicate glutinous material for stabilization of semi-finished products, made of denim-like fabrics, for machine embroidery is recommended. The research is a contribution to the development of fashion design of the products, made of denim-like fabrics, decorated with machine embroidery.
Keywords: Fashion design, decoration, denim, fabric, machine embroidery, quality, stabilization of semifinished product.
Pages: 94-102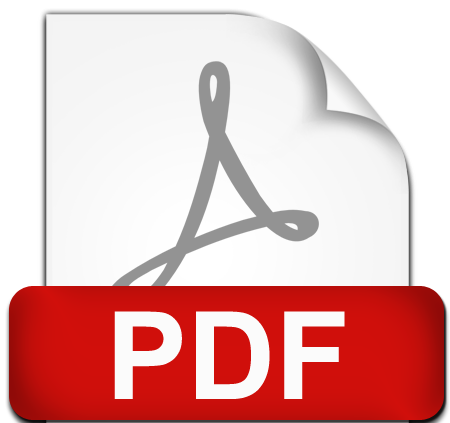 ---
DEFINING THE MAIN FEATURES OF CLOTHING TO APPLY DEEP LEARNING IN APPAREL DESIGN)
Authors: Oksana Zakharkevich, Anna Selezneva, Svetlana Kuleshova, Alla Slavinskaya, Julia Vovk and Galina Shvets
Abstract: The paper is devoted to defining the features of clothing to apply deep learning in apparel design. The images of women's outerwear were selected with the help of reverse image search. The images of women's duffle coats, coats and suit jackets were selected. The selected material was sampled for the next categorical principal components analysis and general assessment of differences that are caused by specific features of garments. It was revealed that similarity search might be used to perform the selection of models to define the typical design solutions. However, a process of defining the solutions cannot be automated yet. The indicators of clusters, which were revealed in the result of the categorical principal components analysis, define the structure of the database for the deep learning. Based on the results of performed online survey, it was considered advisable to use as labels specific features of the particular garment type rather than its name. Each label refers to one of the main features of a garment type.
Keywords: Deep learning; garment type; features of garment; similarity search.
Pages: 103-109